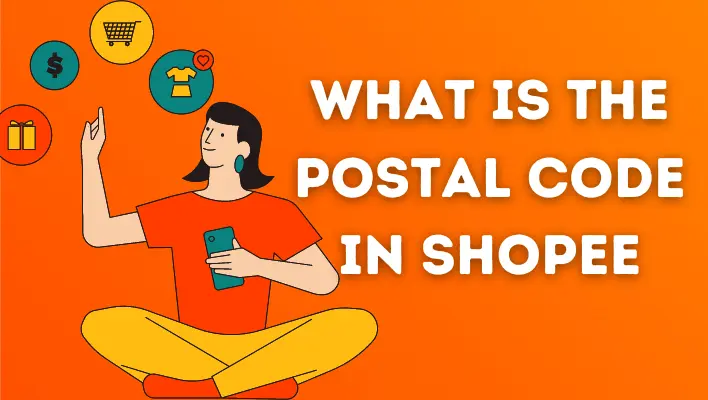 Postal codes, also known as zip codes, are essential for sending and receiving mail and packages. When it comes to online shopping, be especially important to ensure your orders are delivered to the correct address. If you're a Shopee user, you may be wondering what the postal code in Shopee is and how to find it. In this article, we'll cover everything you need to know about Shopee postal codes.
Letters and numbers are combined to form postal codes that are used to sort mail. The purpose of these identifiers is to prevent mailing errors by quickly identifying a location. Many addresses include a postal code at the end. There are four digits in Philippine postal codes.
Every city or barangay, such as Metro Manila, has its own postal code. A unique postal code is assigned to each town or city outside Manila.  When ordering from Shopee, you will need a postal code. Sorting and delivery are made easier this way.
Keep the learning going – these related posts will enhance your understanding (Activate COD Payment on Shopee, How to use Gcredit in Shopee, Where is SOC 3 in Shopee Philippines, and How To Change Username in Shopee?
Example of Postal Codes
How to Add Your Postal Code in Shopee?
Your address must be entered before you can order on Shopee. The postal code is one of the requirements. Adding/editing your postal code is as simple as this:
Step 1: Go to Me in your Shopee app
Step 2: Select Account Settings from the drop-down menu
Step 3: Click on My Addresses
Step 4: Click Add New Address
Step 5: Enter the postal code for your town/city in the Postal Code section
Step 6: Click Submit when you have completed the required information
The section above will tell you where you can find your city or town's postal code.
Also Read:-
How to Find Your Postal Code?
It is likely that you are wondering what your city or town's postal code is now that you know what postal codes are (List of ZIP codes in the Philippines).
To find your town/city, enter your postal code/zip code in Google. The code should appear immediately without even opening a page.
It is also possible to find the postal codes of each town or city in the Philippines on many websites. Since they are only four digits, you can memorize them easily.
Frequently Asked Questions
Is it possible to order from Shopee without a postal code?
Shopee does not accept orders without a postal code. It's a requirement when adding your address in Shopee. Refer to the guide above for help finding your postal code.
Is Shopee available outside the Philippines?
Orders can be placed, but the shipping address needs to be in the Philippines. Except for the countries in which it operates, Shopee does not accept international orders.
As of today, Shopee is available in the following countries:
Philippines
Singapore
Malaysia
Vietnam
Indonesia
Thailand
Taiwan
Conclusion
In conclusion, a postal code is a crucial component when it comes to online shopping on Shopee. It ensures that your purchased item is delivered to the correct address without any delays or mishaps. So, always double-check your postal code before placing an order on Shopee and enjoy hassle-free shopping.
Maximize your understanding of the topic by exploring How to Load Cignal Using Shopee? and How to Change Courier in Shopee? posts.