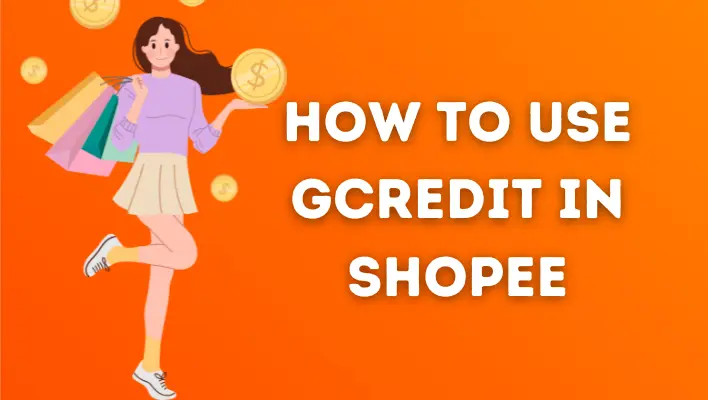 Qualified users of GCash can apply for GCredit, a trust-based personal credit line. Users with high GScores are eligible for short-term loans based on their volume and number of GCash transactions. You will be given a larger credit limit the higher your GScore is.
A QR code can be scanned at places where GCash is accepted by business establishments to pay bills or make purchases with GCredit. Before now, GCredit could not be used for online shopping. GCredit can now be used to pay for anything on Shopee. The GCredit balance can be used to pay for your Shopee orders even if there is not enough money in GCash.
Shopee users who are interested in buying something but lack cash may find this exciting news. GCredit allows you to pay using your debit or credit card instead of borrowing GCash funds from friends. To avoid costly penalties, make sure you pay off your GCredit loan on your next salary or as soon as possible according to the terms of your loan.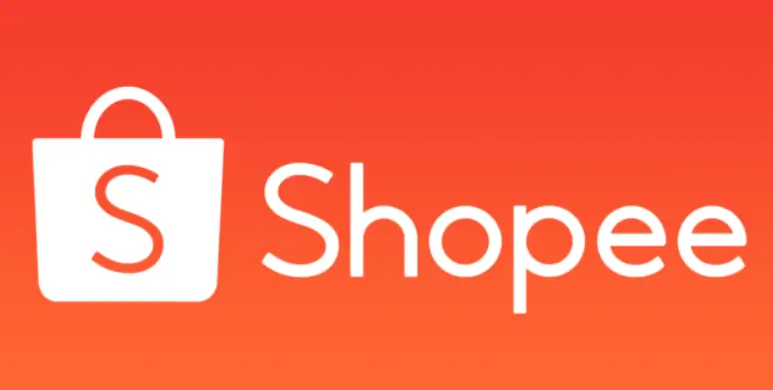 How to Pay in Shopee Using GCredit Philippines?
Ensure your GCredit account is active and that your total order amount does not exceed your available credit limit before proceeding. In the GCash app, tap Manage Credit to see your available credit limit.
Step 1: Select GCash as your payment method
You are assumed to have already checked out your order in this article. You can check out your order if you haven't done so yet. Add an item to your shopping cart and click "Check Out."
Shopee's checkout screen has a Payment Option option scroll down and tap it.
Choose GCash from the list of payment methods under Payment Center / e-Wallet. Then click "CONFIRM."
The payment option should be selected as GCash, so review your payment details. To place an order, tap "Place Order".
Make sure your email address and payment amount are correct before tapping "Pay."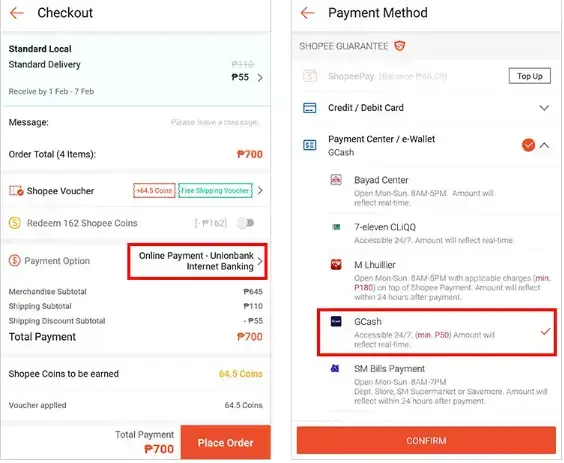 Step 2: Sign into your GCash account
The purchase can now be completed by logging into your GCash account. The GCash app does not have to be opened for this purpose.
Tap "NEXT" once you have entered your GCash mobile number (if it is not already filled in).
You will receive an authentication code via SMS. Press "NEXT" after entering that code.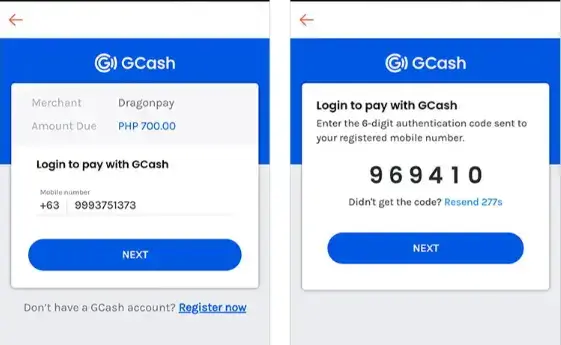 Step 3: Choose GCredit as your payment method
You will need to enter your four-digit GCash MPIN and click "NEXT."
With GCash and GCredit, you are presented with their respective balances and credit limits. GCredit is the right choice.
GCredit cannot be chosen as the funding source if your order total exceeds your available credit. Alternatively, you can update your order on Shopee or pay with your GCash balance.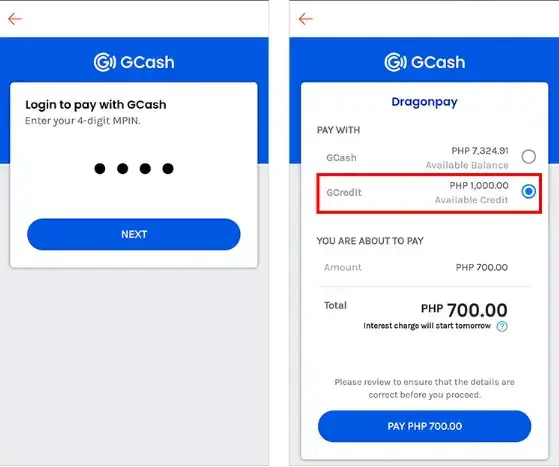 Step 4: Make a payment on Shopee
Once you have reviewed the total amount and selected GCredit, tap the "PAY" button.
Approximately a few seconds will pass before the payment process is completed. Keep the app open and don't close it.
Your Shopee order has been successfully paid with GCredit. Upon successful payment, Dragonpay will email you a confirmation.
Additionally, you can check your GCredit balance through the GCash app through the "Manage Credit" section.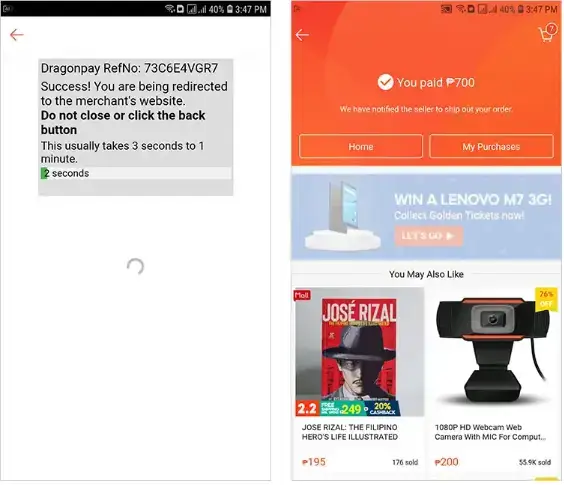 Conclusion
Make sure you pay off your GCredit loan as soon as possible if you use it to purchase Shopee items. You can minimize your interest charges and avoid penalties if you pay your GCredit loan early. There is a 45-day grace period to pay back your loan. After this time, you will be penalized until the loan is paid off.
The GCredit option on Shopee makes it easy to buy anything and pay for it later. You get all the benefits of owning a credit card but without the annual fee. While it does have a relatively low credit limit and a short repayment schedule, otherwise, it's one of the best options for people on a tight budget.
Related Articles:-
How To Use Gcredit in Lazada Wallet?
How To Convert GCredit to Cash?
How to Become Shopee Ambassador Philippines?