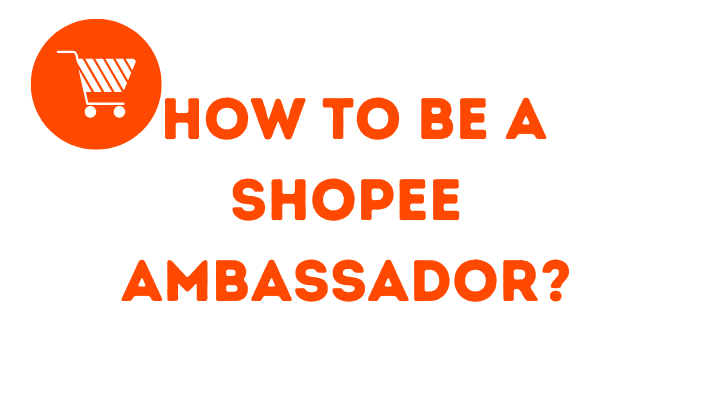 In recent years, online shopping has become a popular trend in the Philippines, and it's not hard to see why. With the convenience of shopping from home and access to a wide range of products, it's no surprise that more and more Filipinos are turning to e-commerce platforms like Shopee. If you're someone who loves online shopping and wants to earn extra income, then becoming a Shopee ambassador might be the perfect opportunity for you.
As a Shopee ambassador in the Philippines, you'll have the chance to promote one of the largest e-commerce platforms in the country while earning rewards and exclusive perks. You'll be able to share your love for online shopping with others, connect with people in your community, and help them discover the benefits of shopping on Shopee.
In this article, we'll explore everything you need to know about becoming a Shopee ambassador in the Philippines. We'll discuss the requirements, the application process, and the benefits of being a Shopee ambassador. So, whether you're a student looking for a part-time job or someone who just wants to earn extra income, read on to find out how you can become a Shopee ambassador in the Philippines.
Take your knowledge to the next level with these related posts How to Load Cignal Using Shopee, Pay Bills Using ShopeePay Philippines and Cancel Your Order in Shopee Philippines.
How to be a Shopee Ambassador in the Philippines?
If you are interested in becoming a Shopee Ambassador in the Philippines, here are five simple steps to take.
Step 1: Sign Up for Shopee's Affiliate Program
The first thing you need to do is to create an account on Involve Asia if you want to participate in the Shopee Affiliate Program. There is no doubt that Involve Asia is one of the top affiliate networks in the Philippines.
Before signing up for a Shopee account, you should have used your Shopee account in the past 1 to 2 months prior to registering.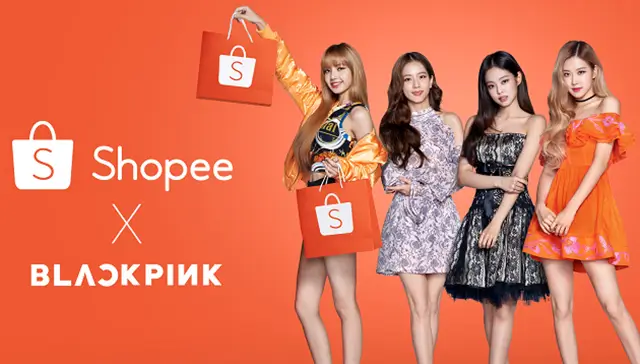 Using Involve Asia is as simple as creating an account, applying for the Shopee program, generating unique links, and beginning to earn money with Shopee. Once you have an account, you can apply for the Shopee program.
2. Determine Your Niche
If you want to be a Shopee ambassador the Philippines, the next thing you need to do is decide what niche you would like to go into (such as fitness, beauty, cooking, etc.). You should choose something you are passionate about in order to build an audience that is loyal to you. In general, general audiences are fine, but they have a lower conversion rate than specific audiences.
Choosing a niche is one of the most crucial steps a Shopee ambassador needs to take because if you pick the wrong niche, you will have a difficult time selling the products on Shopee. In spite of this, finding the right niche will make it easier for you. What is the best way for an aspiring Shopee ambassador to determine what his or her niche is?
The first thing they can do is to do a self-assessment. The fact that you are an affiliate marketer means that followers can trust you with a brand or product they are promoting, so having the right mindset is essential.
3. Evaluate The Market
It is also important for Shopee ambassadors to evaluate the market before they start their campaign. Your social media followers will be able to see if they are willing to spend on the items if you do this.
In order to determine what products are gaining popularity, you can use Google Trends, which shows the frequency of searches for a particular topic on a scale of 0 to 100 based on the volume of searches.
4. Choose Your Approach
In the Philippines, Shopee ambassadors can use a website to promote their products. Additionally, this can boost the credentials of those interested in a career in affiliate marketing. Organizing all your affiliate products is also easier with a website.
Let's say you want to build a blog. Then, in that case, you can go through my previous guides on starting a blog, making money online in the Philippines, as well as earning a monthly income from affiliate marketing in the Philippines, if you are interested.
Step 5: Publish quality content
If you are a Shopee ambassador, your job is to create quality content to appeal to your social media followers not only so that they will pay attention to your product, but also so that they will be motivated to buy it. If you make a post on Involve Asia or Shopee, make sure you always include the Shopee Affiliate link you generated when you made the post.
As a Shopee ambassador, you will have the opportunity to earn money while doing what you love, so it may be the perfect job for you if you love online shopping. By sharing their experiences and engaging with customers on social media, Shopee ambassadors help promote the online shopping platform Shopee, a popular online shopping platform in the Philippines. In addition to receiving exclusive discounts and rewards, when you become a Shopee Ambassador, you'll also get a chance to meet other Shopee fans across the country.
How Much Can You Make On The Shopee Ambassador Program Philippines?
Shopee ambassadors will get a cash incentive when people purchase a product using their affiliate links. When a potential customer clicks the affiliate links, they must purchase the affiliated items within 2 days to earn a commission.
Loradoel also mentioned on the same YouTube video that she was able to earn 6 figures from being a Shopee ambassador. However, she noted that the earning depends on how consistent you are in creating content.
Therefore, the amount of money you earn on the Shopee ambassador / Shopee affiliate program in the Philippines is incalculable. Some content creators earn well over six figures, while others earn very little. Affiliate marketing is often a long-term strategy that tends to pay off through consistency, trustworthiness, and audience loyalty.
Don't stop here – explore these related posts for a complete understanding Activate ShopeePay App, Convert GCredit to Cash, and How to Use Lazada Gift Cards?
Conclusion
In conclusion, becoming a Shopee ambassador in the Philippines is an excellent opportunity for anyone looking to earn some extra income while promoting one of the largest e-commerce platforms in the country. With a variety of perks and benefits, such as exclusive discounts and access to exciting events, being a Shopee ambassador is a fun and rewarding experience.
As a Shopee ambassador, you'll have the opportunity to connect with people in your community and share your passion for online shopping. You'll also be able to help others discover new products and enjoy the convenience of shopping from home. Plus, with Shopee's user-friendly app and website, promoting the platform is easy and straightforward.