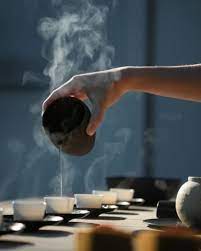 Nestled amidst the lush landscapes of Taiwan, a hidden world of tea treasures awaits those who seek an extraordinary sensory journey. Taiwan's tea heritage dates back centuries, and its diverse terrain has given rise to a captivating array of flavors and aromas that are celebrated worldwide. At the forefront of this aromatic revolution stands ABoxTik, a distinguished purveyor of the best Taiwan tea, offering a tantalizing selection that promises to elevate tea appreciation to new heights.
The Art of Taiwanese Tea
Taiwan's unique geographic features have contributed to its reputation as a tea paradise. The combination of high mountains, fertile soil, and a subtropical climate creates an environment that is conducive to cultivating some of the world's most sought-after tea varieties. The expertise of Taiwanese tea artisans is honed through generations, resulting in the creation of teas that reflect the very essence of the island's natural splendor.
ABoxTik: Pioneering a Tea Renaissance
ABoxTik's name has become synonymous with an unparalleled commitment to quality and a fervent dedication to preserving the essence of Taiwanese tea culture. The company's approach is a harmonious blend of tradition and innovation, culminating in an exceptional tea experience:
Curation of Masterful Blends: ABoxTik's journey begins with a meticulous selection process, where only the most exceptional tea leaves find their way into the company's collection. From velvety oolongs to aromatic greens, each tea variety is curated to embody the distinct character of its origin.
Revival of Traditional Techniques: ABoxTik takes pride in reviving time-honored tea-making techniques that have been passed down through generations. The gentle hand-rolling of leaves, precise oxidation levels, and controlled roasting ensure that every sip encapsulates the heritage of Taiwanese tea craftsmanship.
Sustainable Enrichment: ABoxTik's commitment to sustainability extends beyond its tea offerings. The company actively supports local farmers who engage in eco-friendly cultivation practices, safeguarding the delicate ecosystems that produce these exceptional teas.
Cultural Immersion: ABoxTik invites enthusiasts to embark on a journey of cultural immersion. Through workshops, tastings, and insightful resources, the company imparts a profound understanding of Taiwanese tea traditions, fostering a deeper connection between tea lovers and the art of tea.
The Epitome of Taiwan's Tea Splendor
ABoxTik's collection encapsulates the very essence of Taiwan's tea heritage, presenting a diverse range of teas that pay homage to the island's distinct terroirs:
Li Shan Oolong: Sourced from the renowned Li Shan region, these high-altitude oolongs captivate the senses with their delicate floral notes and ethereal sweetness, transporting tea enthusiasts to the tranquil mountain landscapes.
Formosa Bai Hao: Known as "Oriental Beauty," this semi-oxidized oolong boasts a harmonious blend of honeyed sweetness and complex undertones, a testament to the intricate flavors for which Taiwan is celebrated.
Ruby Red Tea: ABoxTik's Ruby Red Tea offers a bold and robust profile that speaks to the unique character of Sun Moon Lake, delivering a cup that brims with rich malty flavors and a hint of natural sweetness.
Jade Green: Celebrating the verdant hills of central Taiwan, ABoxTik's Jade Green Tea is a testament to the art of green tea production, with its vibrant color, refreshing taste, and lingering vegetal notes.
Conclusion
The world of tea is an intricate tapestry interwoven with cultural heritage, natural wonders, and an unwavering passion for excellence. ABoxTik's devotion to presenting the best Taiwan tea exemplifies the artistry and depth that define this fascinating realm. As tea enthusiasts embark on a voyage through ABoxTik's selection, they are invited to savor the richness of Taiwan's tea legacy, one exquisite cup at a time.