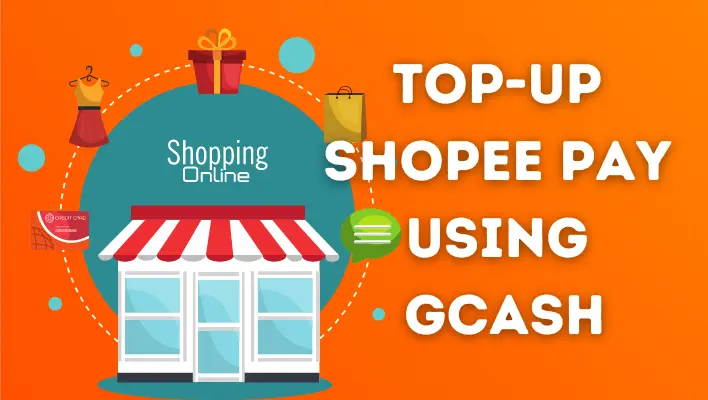 Online shopping is becoming increasingly popular among Filipinos instead of going to their favorite malls. Compared to traditional brick-and-mortar stores, people have begun to realize that online shopping is simpler, more convenient, and sometimes cheaper. Here, we'll explain how you can Pay your ShopeePay account using your GCash wallet in order to start shopping immediately on Shopee.
You can pay for your purchases, load up your account, pay your bills, or withdraw cash with ShopeePay. An e-wallet is an electronic wallet used to conduct purchases on the Shopee platform. With ShopeePay, you can pay directly with a credit or debit card, pay with cash on delivery, or bank online. The ShopeePay app lets you get free shipping and cashback vouchers, plus other perks.
It is necessary to top up ShopeePay via a payment center, an e-wallet, an online banking account, or an over-the-counter account prior to using it. ShopeePay wallets can be topped up using GCash. Simply tap your smartphone to transfer money from GCash to ShopeePay and you'll realize how easy it is.
Video Tutorial
Steps to Top up ShopeePay Using GCash in 2023
1. Go to ShopeePay.
On your device, open the Shopee app and click the Me tab.
Select ShopeePay on that page.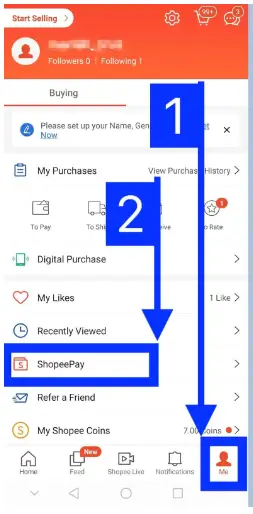 2. Click TOP UP and enter the amount.
A summary of your ShopeePay balance and available transactions can be found on the main page.
You can top up your ShopeePay account by selecting Top Up.
You can add any amount you wish. The screen gives you the option of choosing the amount. It is also possible to type in the amount you desire.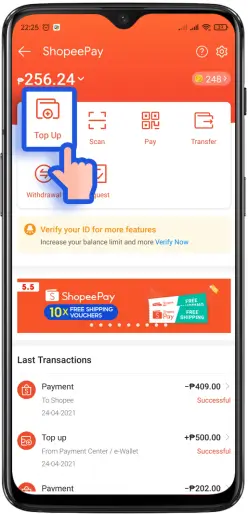 3. Choose a Payment Method.
Upon entering your desired top-up amount, click PAYMENT. Choose the Payment Center or e-Wallet option.
You will be presented with a list of payment centers and e-wallets. Click Confirm to confirm GCash.
To proceed with your payment, tap Pay Now after entering the amount and choosing a payment method.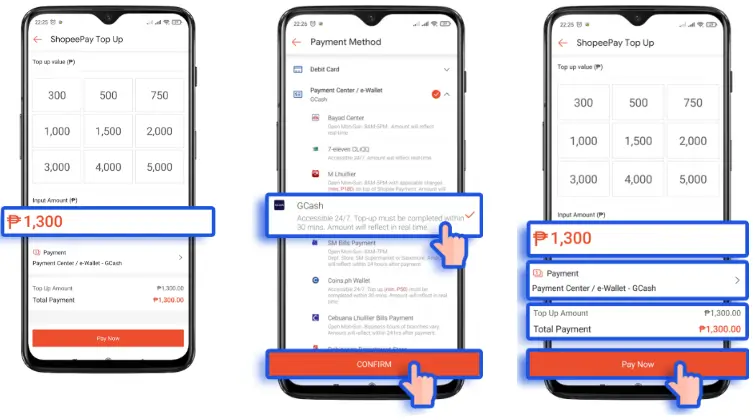 4. Verify your email.
The email field will automatically appear if an email address is linked to your Shopee account.
The top-up process will not be available if your Shopee account email has not been verified. To proceed, click PAY if you see your email address here.
5. Log in to your GCash.
GCash will redirect you to its login page to complete your payment.
Your GCash account number should be entered and you should click NEXT.
Make sure your phone is working. A text message / SMS will be sent to your mobile number with an authentication code.
Click SUBMIT CODE after entering the 6-digit code.
Enter your GCash MPIN of four digits and click NEXT.
6. Click CONFIRM & PAY.
After clicking Confirm and Pay, the payment process will be completed. Upon successful Top Up, you will be notified. The amount you added to your ShopeePay account will also appear here.
Your ShopeePay account has now been credited with the money. Your ShopeePay account will be updated immediately. A confirmation SMS will also be sent to you by GCash once the transaction has been completed.
Maximize your understanding of the topic by exploring (How to Load Cignal Using Shopee, How To Pay Bills Using ShopeePay Philippines, How to Activate ShopeePay App, What is the Postal Code in Shopee, and How to Convert Sodexo to GCash) posts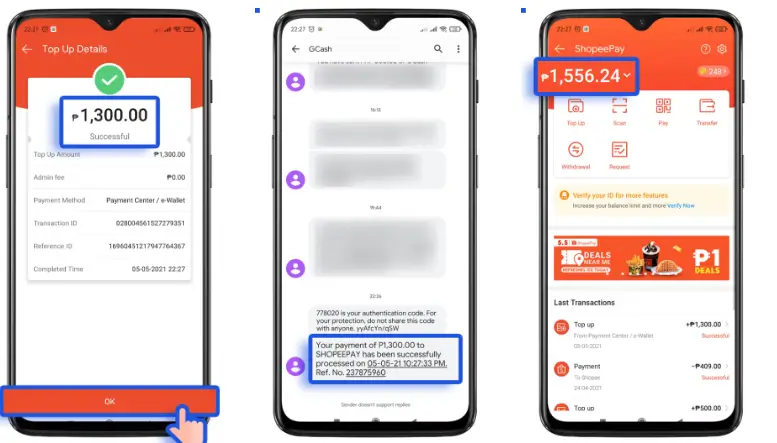 Conclusion
What is the process for paying Gcash on Shopee? GCash Buy Load may be unavailable or under maintenance if you already have GCash sign up. GCash is going to be a big problem if the load is really needed, and it is unavailable.
What is the process for transferring shopee pay to Gcash? Thank goodness for Shopee and ShopeePay. Shopee app users have the option of directly purchasing loads from different networks such as Globe, TM, Sun, Smart, or TNT and paying for them with their GCash wallet or their ShopeePay wallet. ShopeePay Wallets must be topped up with money in order to be used.
Related Articles:-
How to Convert Sodexo to GCash?
How to Pay For Netflix Using GCash?