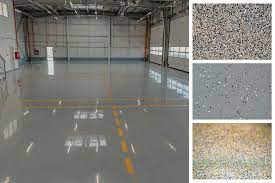 Buying or selling a property is a major undertaking that is frequently accompanied by a slew of responsibilities, paperwork, and decisions. The home inspection is an important part of this procedure since it ensures the integrity and safety of the property. While house inspections normally cover a wide range of potential hazards, there is one unseen visitor that offers major health and financial risks: mold. In this blog post, we'll look at the relationship between mold and home inspections, and what both buyers and sellers should be aware of when dealing with this often-overlooked issue. We'll also discuss the significance of expert services in dealing with mold-related difficulties.
Mold: The Unnoticed Intruder
Mold, a form of fungus, can develop inside if there is enough moisture. If left unchecked, it thrives in wet, dark, and humid areas, making homes an ideal breeding habitat. Mold can grow on a variety of surfaces, including walls, ceilings, floors, and even HVAC systems. It is not only unattractive; it can also have serious effects for your health as well as the structural integrity of the property.
Mold's Health Effects:
Mold exposure can cause a variety of health issues, particularly in people with sensitivities or pre-existing diseases. Symptoms can include respiratory problems, allergies, skin irritation, and even more serious illnesses in people with weakened immune systems. Mold is a stealthy visitor that frequently hides behind walls and ceilings, making it impossible to identify without a thorough inspection.
The Effect of Mold on Property Value:
Mold can have a substantial impact on the value of a property aside from health problems. Mold discovered during a house inspection might put off potential buyers, cause protracted negotiations, or even cause the sale to fall through. Mold issues can be costly to cure and may necessitate major renovations, lowering the property's value even further.
What to Look for in a Home Inspection for Buyers
A thorough home inspection is an important stage in the home-buying process for purchasers. When it comes to mold during a home inspection, keep the following in mind:
1. Select a Qualified Inspector: The first step is to find a qualified and experienced mold finders. They should be able to detect potential mold issues and recognize the indicators of mold growth.
2. Inquire About Mold Examination: Find out if mold examination is part of the routine house inspection. Some inspectors may provide mold testing as an extra service, so be sure to communicate your concerns with them.
3. Look for Mold: During the inspection, look for mold signs such as musty odors, discolored spots on walls or ceilings, or obvious mold growth. These can be symptoms of a greater issue.
4. Examine High-Risk Locations: Examine locations prone to mold growth, such as basements, crawl spaces, bathrooms, and kitchens. These places are more prone to moisture problems.
5. Ask inquiries: Do not be afraid to ask inquiries about any mold-related concerns you may have. A skilled inspector should be able to offer advice and information.
6. Consider Mold Testing: If you have specific concerns or the home has a history of water damage, you should request mold testing as part of the inspection.
For Vendors: Getting Ready for a Home Inspection
If you're selling your house, being proactive will assist speed up the inspection process and possibly prevent mold-related issues from delaying the sale:
1. Repair Any Prior Water Damage or Mold Problems: If you are aware of any prior water damage or mold problems in your house, it is preferable to repair these issues before advertising the property. Complete all necessary repairs and remediation.
2. Documentation should be Provided: Maintain records of any previous mold cleanup or water damage remedies. Having documents to offer potential purchasers helps create trust in the condition of the home.
3. Ensure Proper Ventilation: Make certain that your home is well-ventilated, particularly in places such as bathrooms, kitchens, and attics. Mold growth can be reduced with proper ventilation.
4. Clean and Dehumidify: Thoroughly clean and dehumidify places prone to moisture, such as the basement and bathrooms, prior to the examination. This can contribute to a more positive inspection environment.
5. Consider a Pre-Listing Examination: If you want to address any potential mold or other hazards before listing your home, consider scheduling a pre-listing examination. This might assist you in identifying and resolving issues before potential buyers set foot in the house.
The Function of Professional Services
Mold removers in Charleston services are crucial in managing mold-related concerns in both buying and selling scenarios:
Mold Testing and Inspection: If mold is suspected, it is best to engage mold testing and inspection specialists. They may analyze the amount of the mold problem, identify the types of mold present, and make remedial recommendations.
Mold Remediation: If mold is identified during an inspection, it is critical to retain the services of mold remediation experts. They can securely and effectively eradicate the mold, prevent further growth, and verify the property is fit for habitation.
Preventive Measures: Professional mold treatment can help sellers avoid potential hazards during a house inspection, thereby saving time and negotiating headaches.
To summarize, mold can be a hidden concern during the home-buying and selling process, and both parties must be attentive. Buyers should use qualified home inspectors to analyze any mold hazards and, if necessary, conduct additional mold testing. Before selling, sellers can take proactive actions to remedy known mold issues and ensure their home is in the best possible condition. When mold is present, it is critical to hire professionals to thoroughly remediate the problem. Buyers and sellers may navigate the complex world of real estate transactions with confidence and peace of mind if they are proactive and knowledgeable.