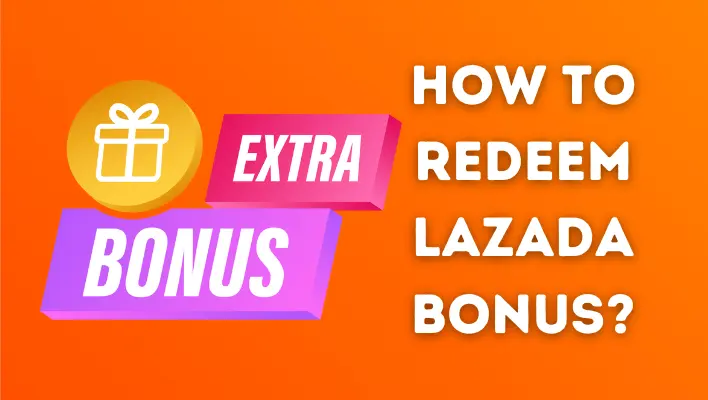 Are you a savvy shopper looking to save some extra cash on your next online purchase? Look no further than Lazada, one of the largest e-commerce platforms in Southeast Asia. Not only does Lazada offer a wide range of products at competitive prices, but they also frequently offer bonuses and rewards to their loyal customers.
If you're wondering how to redeem your Lazada bonus, don't worry, it's a quick and easy process. Whether you've received a voucher, a coupon code, or earned coins through Lazada's loyalty program, you can use them towards your next purchase and enjoy even greater savings.
In this article, we'll guide you through the steps to redeem your Lazada bonus and make the most out of your online shopping experience. From finding the right products to applying your bonus at checkout, we've got you covered. So, get ready to save some money and score some great deals on Lazada.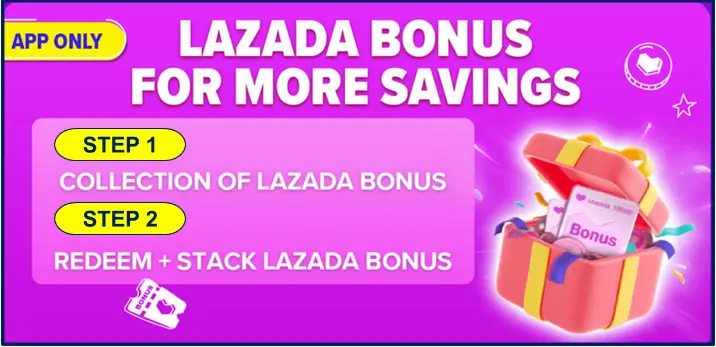 What is Lazada Bonus?
Lazada Bonus is a type of incentive or reward program offered by Lazada, which is an e-commerce platform operating in Southeast Asia. Lazada Bonus can take various forms, such as discount vouchers, cashback, or other types of rewards that customers can earn by completing certain actions, such as making a purchase, referring a friend, or participating in a promotion. These rewards can be used to reduce the cost of future purchases or to earn additional benefits. Lazada Bonus programs are designed to encourage customer loyalty and engagement, as well as to attract new customers to the platform.
Step-by-Step Guide on How to Redeem Lazada Bonus:
Step 1: Log in to your Lazada account.
Step 2: Go to the "My Account" section and click on "My Wallet."
Step 3: Check your available bonuses. You can find your bonuses under the "Bonuses" tab in your wallet.
Step 4: Choose the bonus you want to redeem. If you have multiple bonuses, select the one that you want to use for your purchase.
Step 5: Click on "Use Now" to apply the bonus to your purchase.
Step 6: Complete your purchase as usual. The bonus will be automatically deducted from your total amount.
Step 7: Check your updated wallet balance. You can view your updated wallet balance by going back to the "My Wallet" section.
That's it! You have successfully redeemed your Lazada bonus. Now, you can enjoy savings on your purchase.
Frequently Asked Questions:
Can I use multiple bonuses for one purchase?
It depends on the terms and conditions of the bonuses. Some bonuses are stackable, which means you can use them together for a single purchase. However, others are not stackable and can only be used one at a time.
How long is the validity of Lazada bonuses?
The validity of Lazada bonuses varies depending on the type of bonus. Some bonuses are valid for a limited time only, while others have no expiration date. Make sure to check the terms and conditions of the bonus before redeeming it.
What happens if I return an item that I purchased using a bonus?
If you return an item that you purchased using a bonus, the bonus will be refunded to your Lazada wallet.
Conclusion
In conclusion, redeeming your Lazada bonus is a simple way to save money while shopping for your favorite products online. By following the easy steps we've outlined, you can take advantage of all the bonuses and rewards Lazada has to offer and enjoy an even more affordable shopping experience.
So, what are you waiting for? Head over to Lazada's website or app and start browsing for the products you love. With the added benefit of your Lazada bonus, you can shop guilt-free and enjoy all the perks of online shopping without breaking the bank.
How to Cancel Your Order in Lazada?
Transfer Funds From Lazada Wallet To GCash