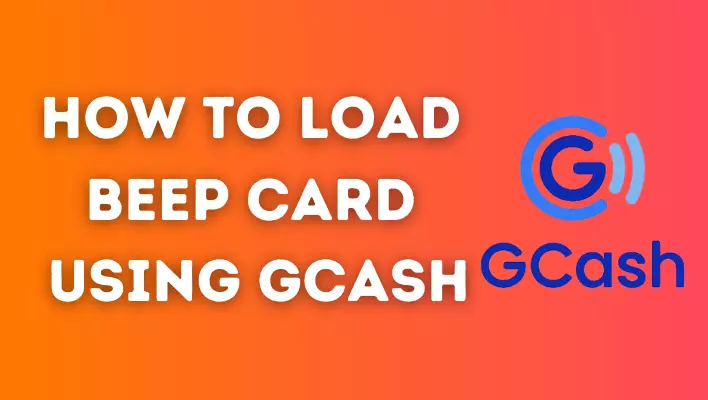 We have made our lives easier through technology, including the way we handle our transportation needs. One such example is loading your Beep card. A reloadable payment card used for various public transportation systems in the Philippines, using GCash. Your Beep card can be loaded using GCash, a mobile wallet app that allows you to perform various financial transactions easily. In this article, we will guide you through the simple steps of loading your Beep card using GCash.
What Is a Beep Card?
In the Philippines, Beep Cards are reloadable contactless smart cards used for fare payment on public transportation systems. In order to make paying for transportation fares easier and more convenient for commuters, beep card was introduced. In Metro Manila and other major cities, the card is commonly used for rides on trains, buses, and select jeepneys.
Also read:- How to Load Autosweep RFID using GCash and How To Load EasyTrip RFID using GCash
Steps to load Beep Card Using GCash
You are at the right place if you want to load your Beep card, whether it is registered or not. You can easily load your Beep card with GCash using our step-by-step instructions.
Step 1:- Download the Beep card app from the App Store or Google Play Store. 
Step 2:- Open the beep card app you already have and register yourself if you are not already registered.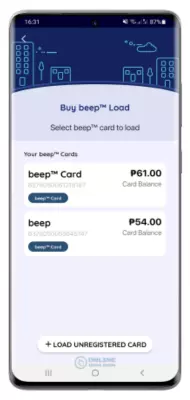 Step 3:- "Select the amount" that you want to load on your Beep card, and then click the continue button twice.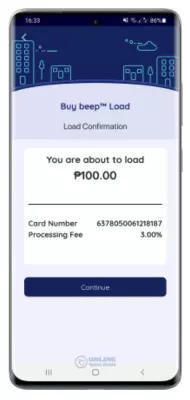 Step 4:- Close the Beep Card app and "launch the Gcash app" instead. By using your MPIN number, you can log into the GCash app.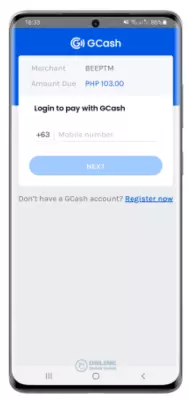 Step 5:- "Verify the details" and payment you wish to load into the Beep card using GCash. Click ok to proceed further.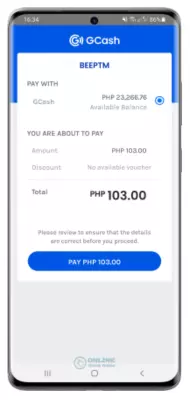 Step 6:- Select "Back to Merchant" and follow the instructions.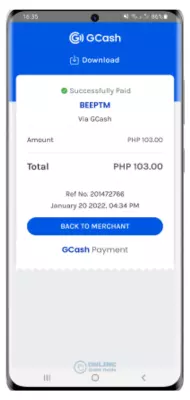 Step 7:- You have now completed the task. Once the confirmation message appears, you've "successfully loaded" your Beep card with GCash.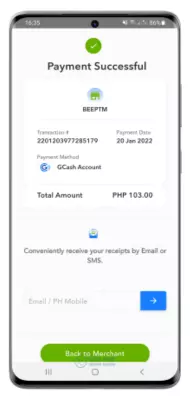 Must need to know more about:- How to Load Satlite Using Gcash App, How To Convert Regular Load To GCash and How to Load Cignal TV Using GCash?
Frequently Asked Questions
Can I load my Beep card using GCash without a bank account?
You can still load your Beep card with GCash even if you don't have a linked bank account. Cash can be deposited into your GCash wallet through GCash's partner outlets.
Is there a maximum amount I can load onto my Beep card using GCash?
GCash imposes certain transaction limits, including a maximum amount for Beep card loading. GCash account levels can influence the maximum amount. In order to keep up-to-date on transaction limits, check the GCash app or website.
How long does it take for the Beep card load to be successful?
Beep card loads via GCash are usually processed in real-time, which means your Beep card is loaded almost immediately. It is possible, however, that there might be a slight delay due to a malfunctioning network or system.
What should I do if my Beep card load transaction fails?
Check your internet connection and try again if your Beep card load fails. You can contact GCash customer support if the problem persists.
Conclusion
By loading your Beep card with GCash, you can manage your public transportation expenses conveniently and hassle-free. With the GCash app on your mobile device, you can easily load your Beep card by following the steps in this article. With Beep card and GCash, you can say goodbye to long lines and enjoy seamless public transportation payments.
How to Convert Sodexo to GCash?
How to Activate GOMO Sim Card?