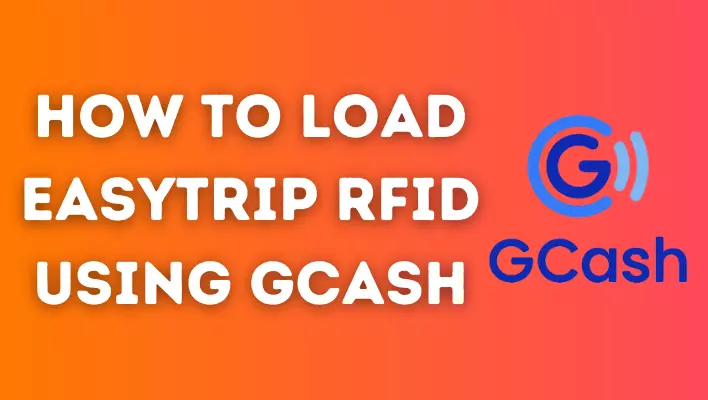 If you're a driver in the Philippines, you're probably familiar with EasyTrip, an electronic toll collection system. Paying toll fees with EasyTrip is convenient and cashless. In this article, we'll explain how to load EasyTrip RFID using GCash, a popular Philippine mobile wallet. Let's explore how you can make toll payments more convenient and smooth.
What is RFID?
Radio Frequency Identification is known as RFID. An RFID tag or sticker transmits data wirelessly to an RFID reader through this technology. Tollways use RFID stickers on vehicles' windshields to enable automatic identification and payment at toll plazas. RFID stickers deduct toll fees from the prepaid balance associated with the sticker instead of manually paying with cash or credit card.
Also Read:- How To Convert Regular Load To GCash?
How to load Easytrip RFID using GCash?
Follow these steps to top-up your EasyTrip RFID using GCash:
Step 1: Login to GCash App
First of all you need to login to your GCash account.
Step 2: Open the GCash App
After login you will be redirected to the GCash homepage. Now Tap on Pay Bills.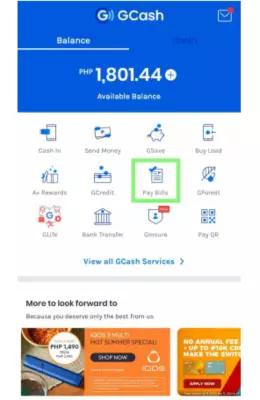 Step 3: Choose "Transportation" Category
Scroll down and select the "Transportation" category from the list of billers.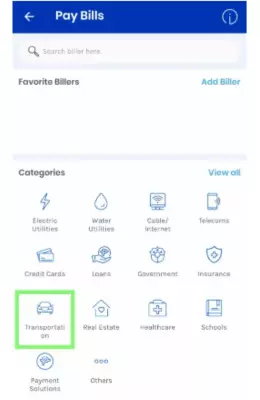 Step 4: Select "EasyTrip"
Look for "EasyTrip" among the available options and tap on it.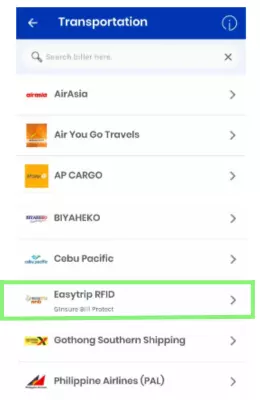 Step 5: Enter EasyTrip Account Number
Enter your EasyTrip account number accurately. Make sure to double-check the number to avoid any errors.
Step 6: Enter the Amount to Load
Enter the amount you want to load into your EasyTrip account. Ensure that the entered amount is correct.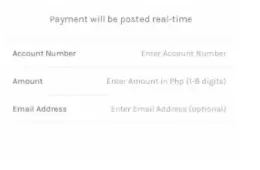 Step 7: Confirm and Pay
Review the transaction details and confirm the payment. Make sure you have sufficient balance in your GCash wallet to cover the transaction.
Step 8: Wait for Confirmation
After making the payment, wait for the confirmation message from GCash. Once confirmed, the amount will be credited to your EasyTrip account.
Step 8: Successful Transaction
Your transaction is successful, you will receive an in-app receipt, an SMS, and an email.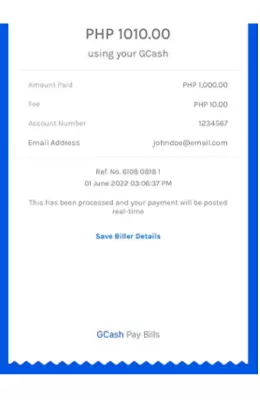 Frequently Asked Questions
Can I load my EasyTrip account using GCash even if I don't have a GCash account?
To load your EasyTrip account with GCash, you must have a GCash account.
How long does it take for the loaded amount to reflect in my EasyTrip account?
Within a few minutes of completing the transaction, the loaded amount appears in your EasyTrip account. It is possible, however, to experience occasional delays due to network or system problems.
Are there any fees for loading EasyTrip using GCash?
Loading your EasyTrip account with GCash is free of charge. Transactions for tolls may be charged by EasyTrip separately.
Can I load my EasyTrip account using GCash offline?
In order to access the GCash app and load your EasyTrip account, you must have an internet connection.
Is it safe to use GCash for loading EasyTrip?
By using encryption and other security measures, GCash ensures secure transactions. The GCash account credentials need to be protected and should not be shared with anyone.
Conclusion
By loading EasyTrip with GCash, motorists can pay for tolls conveniently and cashlessly. Using the GCash app on your smartphone, you can easily load your EasyTrip account with the step-by-step guide provided in this article. Take advantage of a seamless toll payment experience and save time on your journeys.
Need More Information About:- How to Load Satlite Using Gcash? and How to Convert Sodexo to GCash?