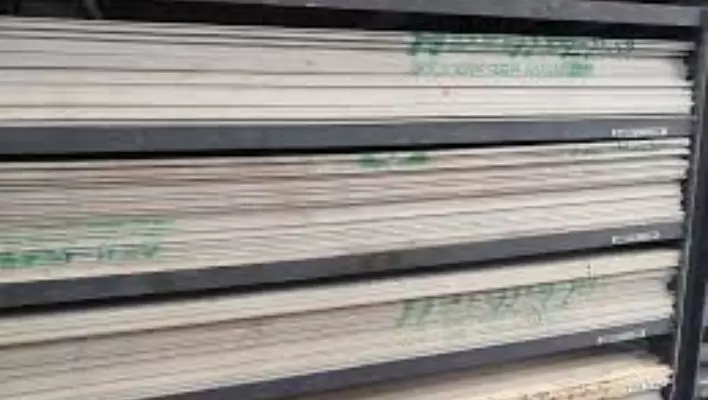 Hardiflex is a popular building material widely used in the Philippines for its durability and versatility. When it comes to constructing or renovating homes and buildings, choosing the right materials is crucial. Hardiflex, also known as fiber cement board, has gained popularity due to its exceptional qualities. It is made from a mixture of cement, cellulose fibers, and other additives, resulting in a durable and cost-effective building material.
What is Hardiflex?
Hardiflex is a type of fiber cement board that is commonly used in construction projects. It is renowned for its strength, resistance to fire and moisture, and versatility. Hardiflex is manufactured using advanced technology, ensuring consistent quality and performance.
Hardiflex Price List in the Philippines
| | | | |
| --- | --- | --- | --- |
| ITEM NO. | DESCRIPTION | DIMENSION | PRICE |
| 1 | HARDFLEX | 4ft x 8ft, 3.5mm thickness | 455 |
| 2 | HARDFLEX | 4ft x 8ft, 4.5mm thickness | 535 |
| 3 | HARDFLEX | 4ft x 8ft, 6mm thickness | 755 |
| 4 | HARDFLEX | 4ft x 8ft, 9mm thickness | 1,135 |
| 5 | HARDFLEX | 4ft x 8ft, 12mm thickness | 1,495 |
Benefits of Hardiflex
Durability and Strength
Hardiflex is known for its exceptional durability and strength. It can withstand various external factors such as impact, weather conditions, and even termites. This makes it a reliable choice for both residential and commercial applications.
Fire Resistance
One of the significant advantages of Hardiflex is its fire resistance. It is non-combustible and can help delay the spread of fire, providing valuable time for evacuation and minimizing property damage.
Moisture Resistance
Hardiflex is resistant to moisture, making it suitable for areas prone to high humidity levels or dampness. It does not warp, rot, or degrade when exposed to water, making it an excellent choice for bathrooms, kitchens, and other areas with moisture concerns.
Termite Resistance
Unlike traditional wooden materials, Hardiflex is not prone to termite infestations. This eliminates the need for additional termite treatments or constant vigilance, saving homeowners from potential damages and expenses.
Easy Installation
Hardiflex is designed for easy installation, saving both time and effort. It can be cut, nailed, and screwed easily, allowing for precise fitting and quick assembly. Its lightweight nature also makes it manageable during installation.
Frequently Asked Questions
Is Hardiflex suitable for outdoor use?
Yes, Hardiflex is suitable for outdoor use due to its durability and resistance to weather conditions.
Can Hardiflex be painted?
Yes, Hardiflex can be painted to match the desired aesthetic of the space.
How long does Hardiflex last?
With proper installation and maintenance, Hardiflex can last for many years, providing long-term value.
Are there any alternatives to Hardiflex?
Yes, there are alternatives to Hardiflex, such as plywood, gypsum boards, or metal cladding. However, Hardiflex offers unique advantages that make it a popular choice.
Where can I buy Hardiflex in the Philippines?
Hardiflex can be purchased from various hardware stores, construction supply outlets, and authorized dealers across the Philippines.
Conclusion
Hardiflex is a versatile and durable building material widely used in the Philippines. Its numerous benefits, including durability, fire resistance, and moisture resistance, make it a popular choice for various construction applications. By understanding the price list, sizes, and tips for buying Hardiflex, you can make informed decisions for your building projects.
You may also need to know
C Purlins Price List Philippines
Long Span Roof Price List Philippines
Plywood Price List and Size Philippines