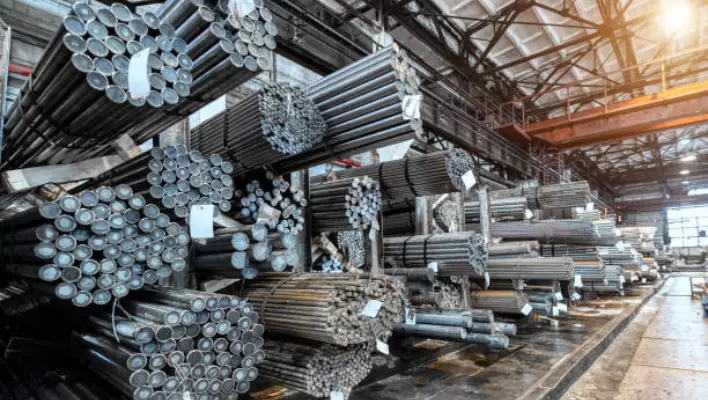 Steel bars are an essential component in various construction projects, providing structural strength and support. If you're planning to embark on a construction venture in the Philippines, it's crucial to understand the dynamics of steel bar prices. In this article, we'll explore the different types of steel bars, factors influencing their prices, and current trends in the market, and offer valuable tips for buying steel bars. By the end, you'll be equipped with the knowledge to make informed decisions regarding steel bar purchases.
Construction projects rely heavily on steel bars due to their exceptional durability and tensile strength. Steel bars are used in reinforced concrete structures to reinforce and support the load-bearing elements. As a construction material, steel bars play a vital role in ensuring the integrity and stability of buildings, bridges, and other infrastructures.
What is Steel Bar?
Steel bars are long, solid metal rods with varying diameters and lengths. They are manufactured through a process called hot rolling, where steel billets are passed through rollers to attain the desired shape and dimensions. Steel bars are typically made from carbon steel, which offers excellent mechanical properties and resistance to external forces.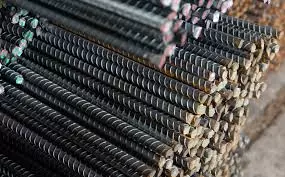 Types of Steel Bars & their Prices
Deformed Steel Bars
Deformed steel bars, also known as reinforcement bars or rebars, are widely used in construction due to their enhanced bonding capability with concrete. They feature ridges or deformations on the surface, which provide increased adhesion and prevent slippage between the steel and concrete. Deformed steel bars are further categorized into high-tensile steel bars and mild steel bars.
High Tensile Steel Bars
High-tensile steel bars are specifically designed to withstand higher loads and stress. They possess a higher yield strength compared to mild steel bars, making them suitable for heavy-duty construction projects that require added strength and durability.
Mild Steel Bars
Mild steel bars, on the other hand, have a lower yield strength compared to high-tensile steel bars. They are commonly used in smaller-scale construction projects and for non-load-bearing structures. Mild steel bars are cost-effective and offer sufficient strength for various applications.
Plain Steel Bars
Plain steel bars, also referred to as round bars or smooth bars, do not have any deformations on their surface. They are primarily utilized in manufacturing processes, such as fabrication and machining. Plain steel bars are often used to create metal components, fasteners, and ornamental structures.
Steel Bar Price List Philippines
Here is a list of Steel Bar Price Philippines:
| | | | |
| --- | --- | --- | --- |
| Type of Steel Bars | Dimension | Length | Price per unit |
| Grade 40 | 10mm | 6m | ₱ 170 |
| Grade 40 | 12mm | 6m | ₱ 220 |
| Grade 40 | 12mm | 7.5m | ₱ 250 |
| Grade 40 | 12mm | 9m | ₱ 305 |
| Grade 60 | 16mm | 6m | ₱ 350 |
| Grade 60 | 16mm | 7.5m | ₱ 450 |
| Grade 60 | 16mm | 9m | ₱ 540 |
| Grade 60 | 20mm | 7.5m | ₱ 710 |
Current Steel Bar Price Trends in the Philippines
The prices of steel bars in the Philippines are subject to fluctuations due to various factors. It's essential to stay updated on the latest trends to make well-informed decisions regarding your construction projects. Here are some key aspects to consider:
Steel Bar Price Fluctuations
Steel bar prices in the Philippines can experience periodic fluctuations based on the prevailing market conditions. Factors such as changes in raw material costs, supply-demand dynamics, and economic conditions can lead to price variations over time. It is advisable to monitor these trends and plan your purchases accordingly.
Price Comparison Across Cities
Steel bar prices may vary across different cities in the Philippines. Factors such as transportation costs, local demand-supply dynamics, and proximity to steel manufacturing facilities can contribute to these price differences. It's recommended to compare prices from multiple suppliers to ensure you're getting the best value for your investment.
Seasonal Effects on Prices
Seasonal variations can also impact steel bar prices. Construction activities tend to peak during certain periods, leading to higher demand for steel bars. Consequently, prices may increase during these times. Planning your purchases during off-peak seasons or leveraging pre-order options can help you secure better deals.
Tips for Buying Steel Bars
When it comes to purchasing steel bars, it's essential to consider a few factors to ensure you get the best value for your investment. Here are some tips to help you make informed buying decisions:
Identifying Quality Steel Bars
It's crucial to source steel bars from reputable suppliers to ensure their quality and compliance with industry standards. Look for certifications, such as the Philippine Standard (PS) mark, to ensure that the steel bars meet the required specifications. Conducting thorough research on suppliers and seeking recommendations can also help you identify reliable sources.
Considering Price-Quality Trade-Off
While price is a significant consideration, it should not be the sole determining factor when buying steel bars. Consider the quality, strength, and durability of the bars in relation to the price. Choosing the cheapest option may compromise the structural integrity of your project, leading to potential safety risks in the long run.
Purchasing from Reliable Suppliers
Establishing relationships with reliable and reputable suppliers can benefit your construction projects in multiple ways. Trusted suppliers often offer competitive prices, provide consistent quality, and ensure timely deliveries. Look for suppliers with a track record of customer satisfaction, good communication, and efficient after-sales support.
Frequently Asked Questions
What factors determine the price of steel bars?
Several factors influence steel bar prices, including raw material costs, market demand and supply, production and transportation expenses, and government regulations and taxes.
How can I find the best prices for steel bars in the Philippines?
To find the best prices, compare prices from multiple suppliers, consider purchasing during off-peak seasons, and establish relationships with reliable suppliers known for competitive pricing.
Are steel bar prices in the Philippines expected to increase?
Steel bar prices can fluctuate due to various factors, so it's challenging to predict their future trends accurately. Staying updated on market dynamics and consulting with industry experts can provide valuable insights.
What are the common sizes of steel bars available in the market?
Steel bars are available in various sizes, including 10mm, 12mm, 16mm, 20mm, and 25mm, among others. The choice of size depends on the specific requirements of your construction project.
Can I negotiate the price when buying steel bars in bulk?
Negotiating prices may be possible when purchasing steel bars in bulk. Engage in discussions with suppliers and explore the possibility of securing favorable pricing based on the volume of your purchase.
Conclusion
Steel bar prices in the Philippines are influenced by various factors such as raw material costs, market dynamics, production expenses, and government regulations. By understanding these factors and staying updated on the current price trends, you can make informed decisions when purchasing steel bars for your construction projects. Remember to consider the quality of the bars, compare prices across different cities, and establish relationships with reliable suppliers to ensure the success and safety of your endeavors.
You can also get get other Materials Price list in Philippines
C Purlins Price List Philippines
Long Span Roof Price List Philippines
Plywood Price List and Size Philippines