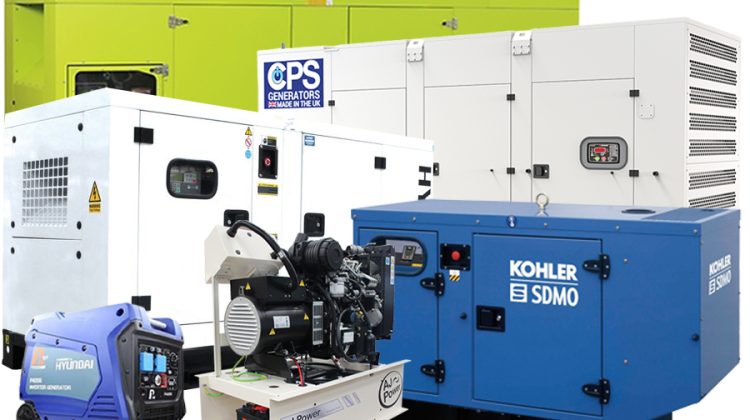 In an era where energy efficiency and sustainability are becoming paramount concerns, generators play a vital role in providing power when it's needed the most. Whether you're considering backup power for your home or looking for a reliable energy source for outdoor adventures, understanding the different types of generators available is essential. In this article, we'll delve into the various generator types and their applications, helping you make informed decisions based on your specific needs.
In the quest for reliable and cost-effective power solutions, the market for used generators has gained significant traction. Used generators for sale offer an appealing option for those seeking quality power sources without breaking the bank. These generators, carefully inspected and often refurbished, provide a budget-friendly alternative to brand-new units. Whether for backup power during emergencies, supplementary power for businesses, or off-grid living, opting for a used generator can strike a balance between performance and affordability.
1. Portable Generators: Portable generators are versatile and can be easily moved from one location to another. These generators are perfect for outdoor activities, camping trips, and as backup power solutions for homes during short-term power outages. They are available in a wide range of sizes and power outputs, making them suitable for charging small electronic devices or powering larger appliances like refrigerators and heaters.
2. nverter Generators: Inverter generators are known for their efficiency and clean power output. They use advanced technology to produce stable and consistent electrical output, making them ideal for sensitive electronics like laptops, smartphones, and flat-screen TVs. These generators are often quieter and more fuel-efficient than traditional portable generators, making them a preferred choice for both recreational and emergency power needs.
3. Standby Generators: For homeowners seeking uninterrupted power during extended outages, standby generators are the go-to solution. These generators are permanently installed outside the home and are connected directly to the electrical system. When a power outage occurs, the standby generator automatically kicks in, ensuring that essential appliances and systems such as heating, cooling, and medical equipment continue to function seamlessly.
4. Commercial Generators: Commercial generators are designed to provide power to businesses, factories, hospitals, and other large-scale operations. These generators come in various sizes and power capacities, ensuring that critical operations can continue even during extensive power outages. They often require professional installation and maintenance due to their complexity and importance in sustaining business operations.
5. Solar Generators: As the world shifts towards renewable energy sources, solar generators are gaining popularity. These generators harness solar energy through photovoltaic panels and store it in batteries for later use. Solar generators are quiet, emission-free, and provide a sustainable solution for powering small devices and appliances. They are particularly useful for outdoor enthusiasts and those living off the grid.
6. Wind Generators: Wind generators, also known as wind turbines, harness the power of wind to generate electricity. These generators are commonly seen in areas with consistent wind patterns, such as coastal regions and open plains. While they require proper wind conditions to be effective, wind generators can be an excellent renewable energy source for homes and businesses looking to reduce their carbon footprint.
7. Hybrid Generators: Hybrid generators combine multiple energy sources to provide reliable power. For example, a hybrid generator might use a combination of diesel fuel and solar energy to generate electricity. These generators offer versatility and enhanced energy efficiency, ensuring that power is available even when one energy source is limited or unavailable.
In conclusion, the world of generators offers a diverse range of options to meet various power needs. From portable generators for outdoor adventures to standby generators for homes and complex commercial generators for businesses, there's a solution for every requirement. With the growing emphasis on sustainability, the inclusion of solar and wind generators in the mix adds a greener dimension to the generator landscape. As technology continues to advance, we can expect even more innovative solutions to power our lives reliably and responsibly. When selecting a generator, it's important to consider factors such as power requirements, fuel efficiency, noise levels, and environmental impact to choose the generator type that best aligns with your needs and values.