Transferring money from one BDO account to another BDO account is a convenient and secure way to transfer funds. This process can be done through various channels such as BDO Online Banking, BDO Mobile Banking, BDO ATM, and BDO branches. The transfer can be made within the same day and the funds will be available in the recipient's account in real time.
The process is simple and straightforward, requiring only the sender's account number and the recipient's account number, along with a valid personal identification number (PIN) for ATM or mobile transactions. Transfer fees may apply, and it is advisable to check with BDO for the most up-to-date information on fees and charges.
By using BDO's online banking, you will be able to check your account balances, pay bills, send money, view transactions, and much more. Mobile banking is also available from BDO. Your bank transactions can be carried out on the go with their mobile app. Make sure your internet connection is secure.
Guide to Transfer Money From BDO to BDO in 2023
1. Visit the BDO website.
Go to www.bdo.com.ph and In the upper right corner of the screen, click the Online Banking Login button. Next, click BDO Online Banking. You will be redirected to a new tab.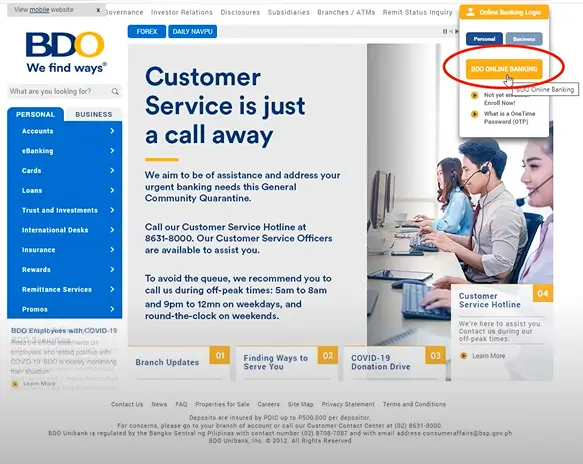 2. Log in to your BDO account.
Click Login after entering your username and password.
You will receive a one-time pin via SMS to your registered mobile number. It expires in Five minutes if not entered within that timeframe. Click on the Proceed button.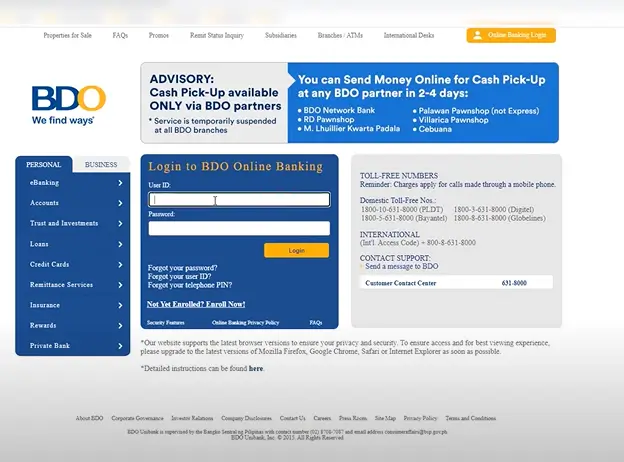 3. Click on Send Money.
You'll see your account overview once you've logged in. Click Send Money in the left-hand menu.
You will be presented with a list of options. Choose any BDO account.
4. Fill out the form (Sender & Receiver information).
It is first necessary to choose the source account or the account from which you intend to transfer funds. You will then need to enter the amount you wish to transfer and the account number of the recipient.
Note: The maximum amount you can transfer is P10,000.
Adding remarks to your transaction is also possible.
A tab is also available for saving templates. Please tick the box beside save as a new template if you intend to make another transaction to the same account number. You will be able to make your next transaction more easily as a result.
Submit the form once you've filled it out.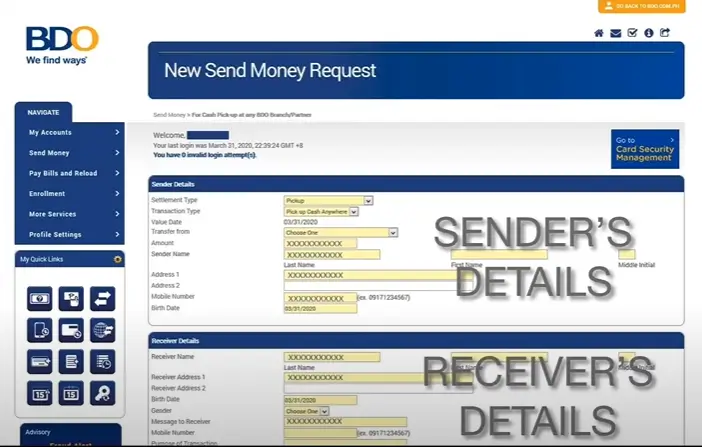 5. Review the details.
Upon completing your transaction, a pop-up will appear with all the details. Make sure the details are accurate by double-checking.
Click Continue once you've checked everything.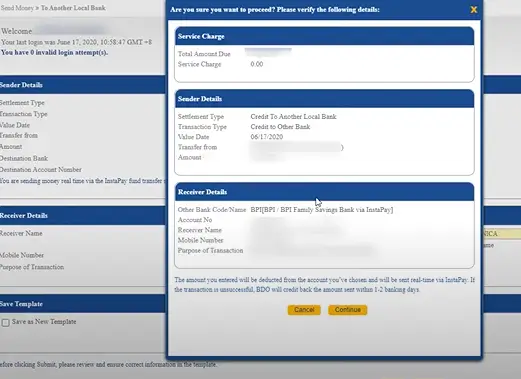 6. Enter the OTP.
You will receive another one-time pin via SMS. Click Submit after entering the OTP within Five minutes.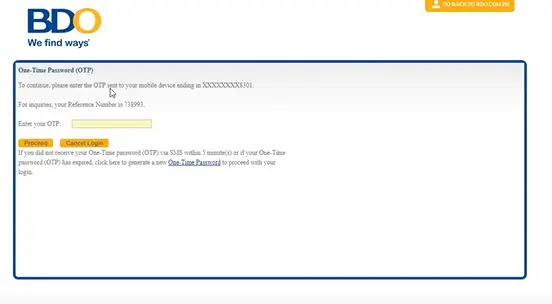 7. Note the Reference Number.
Upon successful completion of your transaction, you will be notified. Additionally, it includes a summary of the information.
The reference number should be noted. In case there is an issue with your transaction, this information will be helpful.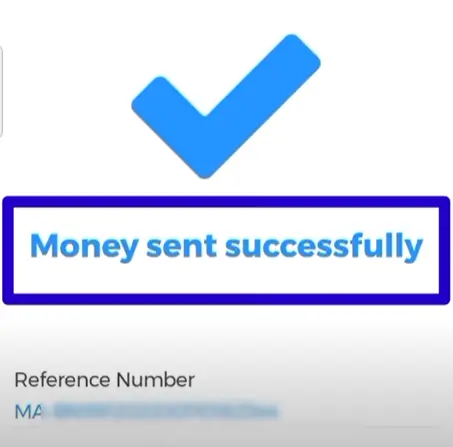 Conclusion:
Transferring money from BDO to BDO is quick, easy, and convenient. Whether you choose to transfer money online, via the mobile app, or over the counter, the process is simple and straightforward. By following the steps outlined in this article, you can transfer money from BDO to BDO in no time. Remember, always make sure to double-check the recipient's account details before confirming the transaction to avoid any mistakes.
How To Transfer Money from BDO to Cebuana in 2023?
How To Transfer Money From BDO to PsBank in 2023?
How to Transfer Money from BDO to Palawan Express?