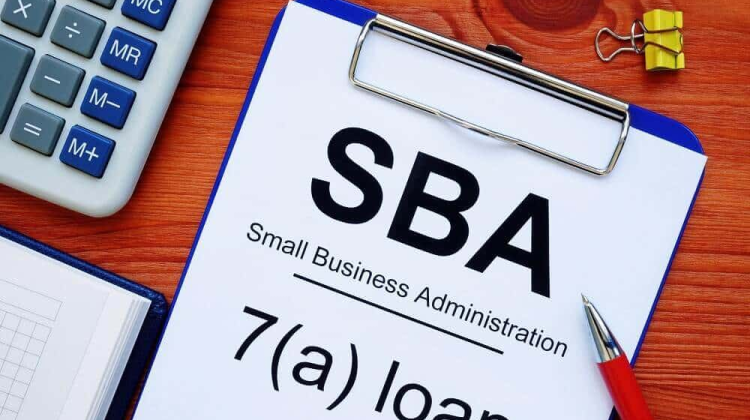 The business broker near me search can be a challenging one, but thanks to the good folks at PBS Brokers, this process can become a snap. There is no shortage of reasons why you should be relying on a business broker, as there are a wide range of advantages that they have to offer. As a company that has sold hundreds of businesses in the state of California, we cater to a number of different regions.
Whether you are located in the Inland Empire, Orange County, Silicon Valley, Los Angeles, San Francisco, or San Diego, we are here to help. Our results certainly speak for themselves. Feel free to take a closer look at our past transactions or the businesses that are currently for sale.
About Us
We pride ourselves on ensuring the brightest possible future for all of our current and future partners. As a middle market business broker, we specialize in the sale of medium-sized and small businesses. Our team of professionals is able to provide the necessary assistance in a number of different industries, including:
E-commerce
Construction
Healthcare
Logistics/wholesale
Manufacturing
Technology
Aerospace
Insurance
CPA Accounting
Maximizing the Value of Your Business
In order to sell a business for its maximum value, we take all of the most crucial steps, providing our clients with the proper reassurances before embarking on this process.
We innately understand the process because we have handled so many sales of this nature. The maximum value is obtained, allowing the seller/owner to receive the SBA financing they deserve, as well as maximum cash at closing. Let's take a closer look at how we are able to do so.
A Comprehensive Marketplace Evaluation
Many clients will go into the process without a clear view of the marketplace. That's where our expertise will certainly come in handy. Before your business is listed, we provide you with a Free Market Value Analysis. This gives you a more comprehensive idea of the market value and what you can reasonably expect to receive for your business.
Sourcing u0026 Qualifying for Buyers
Once we have received inquiries, we take the all-important step of sending our NDA and Buyer Profile to any prospective buyer. From there, we proceed to qualify them.
Offer + Negotiation Preparation
We review the offer with our clients and prepare it with the buyer. We are also responsible for facilitating the negotiations between the buyer and seller, serving as a helpful liaison during the process. Our objective is a simple one: removing any and all miscommunications that may take place while a business is being sold.
Due Diligence
The earnings and revenue that are claimed within the business are verified. In addition to this verification, an overall evaluation is made so that the buyer and seller are both able to maintain access to all of the necessary information.
SBA Financing
We work alongside the buyer, ensuring that they are able to obtain the SBA financing they will need to complete the transaction. The buyer is given the help that they need when it comes to submitting their SBA application, and the seller is walked through the process of submitting all of the pertinent financial documents.
Escrow u0026 Closing
Once the process of due diligence is completed, Escrow prepares the closing documents for the buyer and the seller.
Training u0026 Transition
This period will take roughly 4 to 6 weeks, and this length of time will be included in the Purchase Agreement. It does bear mentioning that this inclusion comes at no additional cost to the buyer.
The Advantages of Utilizing a Business Broker
While this process can be uncertain and complex, we are here to help our clients untangle it all. There are a number of reasons why you should be working with a business broker. To learn more about all that we have to offer, take a moment to click here.
Valuable Expertise
It certainly helps to do as much research as possible before getting started on the selling of your business. However, there is no substitute for taking the time to align yourself with our experienced professionals. Our team will not only get to know their clients inside and out, but they also have a very strong understanding of the current and future market trends.
Marketing Experience
No top-notch business broker is going to be able to properly assist a client unless they have the necessary marketing experience. Marketing a business is much different than any other form of marketing, but there are a few principles that remain the same across the board. The listing is placed in front of all of the potential buyers in the marketplace, allowing you to close more quickly.
Modern tools are utilized, depending on the nature of the sale in question. The process is not one size fits all, and we aim to create an experience that is specifically tailored to the client. Without the proper exposure, it is harder to make a sale happen. That's why we will make sure that the right people are aware of your impending sale.
Privacy Protection
In many instances, a seller may not want their decision to become public knowledge. They may also want to keep the sale under wraps from their employees until it has been completed. Additionally, an owner could be curious about a potential sale and not want to make any rash decisions. We will offer the necessary privacy protection so that the process can remain confidential from beginning to end.
Professional Negotiation Experience
Negotiation experience is one of the most pivotal aspects of completing a business sale. As an experienced business broker, we have been through a number of different negotiations. We have seen it all over the course of the years. Buying and selling larger assets is an inherently complex process, but we aim to take all of the guesswork out of the equation. Our business brokers serve as your representatives during the process, and we will always have your best interests at heart.
Legal Familiarity
Even the most well-informed buyers and sellers are not always going to be fully aware of the legal process that takes place when a business is changing hands. Because we are very familiar with the legalities associated with the buying and selling of businesses, we can serve as a valuable resource, breaking everything down into layman's terms.
Proper documentation will help clients to avoid any unwanted complications. We know how tiresome it can be when deals end up falling through because of factors that are beyond your control. We also know how annoying it can be when they drag out. We hope to prevent both of these all-too-common realities.