Transferring money from one bank to another is now easier than ever before. Thanks to technology, you can now send money to your loved ones or business partners without leaving the comfort of your home. If you have a BDO account and you need to transfer funds to a Security Bank account, this article is for you.
In this guide, we'll walk you through the step-by-step process of transferring money from BDO to Security Bank. We'll also discuss the requirements, fees, and other important information that you need to know. Whether you're a first-time user or an experienced one, this guide will be helpful.
Steps to Transfer Money From BDO To Security Bank
1. Visit the BDO website.
You can find it on the BDO website.
In the upper right corner of the screen, you will find a small Online Banking Login button. You will be taken to online.bdo.com.ph in a new tab.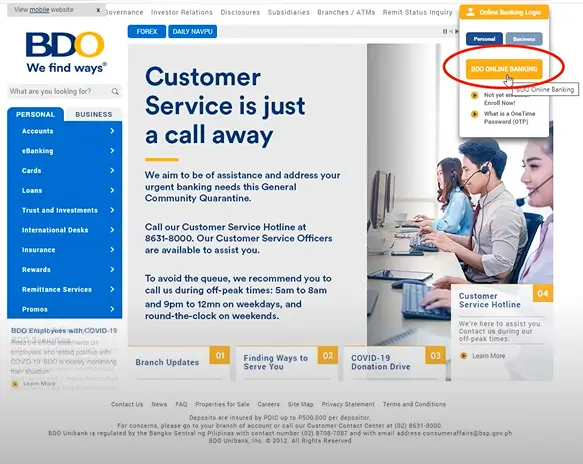 2. Log in to your BDO account.
You will need to enter your username and password. You can now hit enter.
An OTP will be sent to the mobile number registered with your account. Your code will expire in five minutes if you do not enter it within that time frame.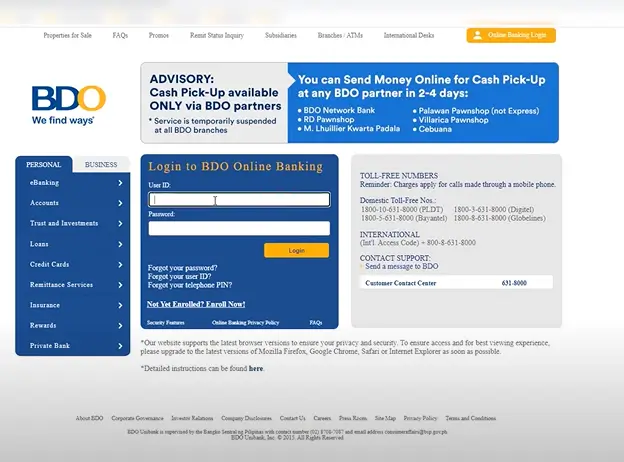 3. Click on SEND MONEY.
The online account overview will appear after you log in. You can send money from the left menu by clicking the SEND MONEY button.
There will be a dropdown menu. Select TO ANOTHER BANK.
4. Proceed without a Template.
Unless you have saved a template before, select PROCEED WITHOUT TEMPLATE on the next page.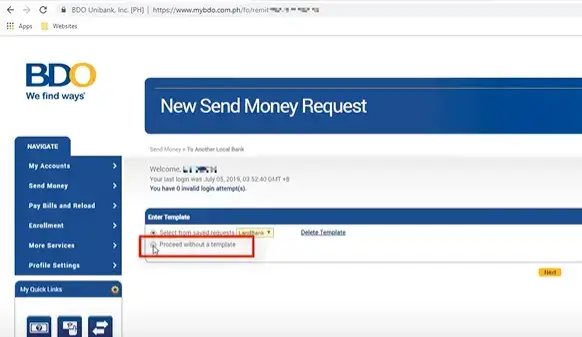 5. Fill out the next form.
You will be asked for the following information on the next page: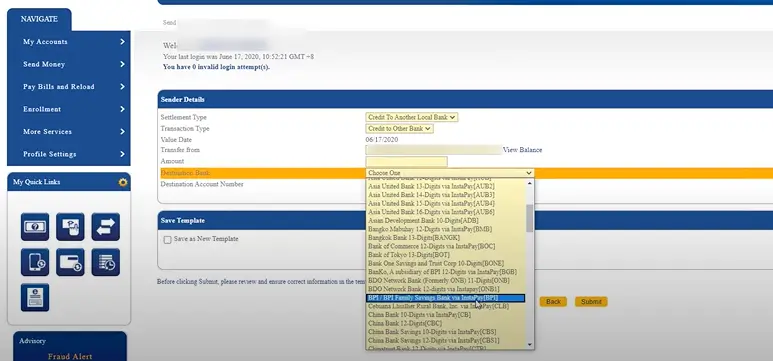 6. Review the details.
Your transaction will be summarized in a pop-up window. Make sure the details are correct by double-checking.
7. Enter the OTP.
Once you receive another One-Time PIN (via SMS), you will need to enter it. Click SUBMIT after entering the code within five minutes.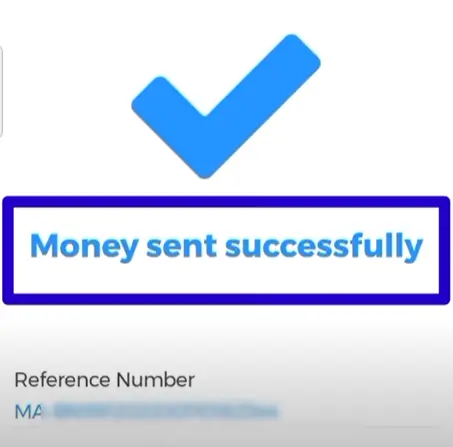 Frequently Asked Questions
Q: Can I Transfer Money from BDO to Security Bank Using an ATM?
A: No, you cannot transfer money from BDO to Security Bank using an ATM. You need to use BDO online banking to perform the transaction.
Q: Is There a Limit to the Amount of Money I Can Transfer?
A: Yes, there is a limit to the amount of money you can transfer from BDO to Security Bank. The maximum amount allowed is PHP 50,000 per transaction.
Q: What if I Entered the Wrong Account Information?
A: If you entered the wrong account information, you need to contact your bank immediately. Depending on the situation, the transaction may be cancelled or reversed.
Q: Can I Transfer Money from BDO to Security Bank on Weekends and Holidays?
A: Yes, you can transfer money from BDO to Security Bank on weekends and holidays. However, the processing time may take longer than usual.
Conclusion
Transferring money from BDO to Security Bank is a simple and straightforward process as long as you have the right requirements and follow the steps correctly. Make sure to take note of the fees, processing time, and other important details to avoid any delays or problems.
By following this comprehensive guide, you can now transfer money from BDO to Security Bank with ease and confidence. Don't hesitate to contact your bank's customer service if you have any questions or concerns.
Transfer Money From BDO to Maya
Transfer Money From BDO To Eastwest Bank