BDO (Banco de Oro) and Maya are both popular financial institutions in the Philippines. If you need to transfer money from a BDO account to a Maya account, there are several convenient options available. You can choose to make the transfer through BDO's online banking platform, via ATM, or by visiting a BDO branch. The process is straightforward and can be completed in just a few steps.
However, it is important to note that there may be fees associated with the transfer and the transfer limit may vary depending on your account type. In this guide, we will walk you through the steps to transfer money from BDO to Maya and help you understand the details and requirements of each transfer method.
Steps To Transfer Money From BDO To Maya
1. Visit the BDO website.
You can access BDO's official website at www.bdo.com.ph. In the upper right corner, click the Online Banking Login button. You will be taken to online.bdo.com.ph after clicking it.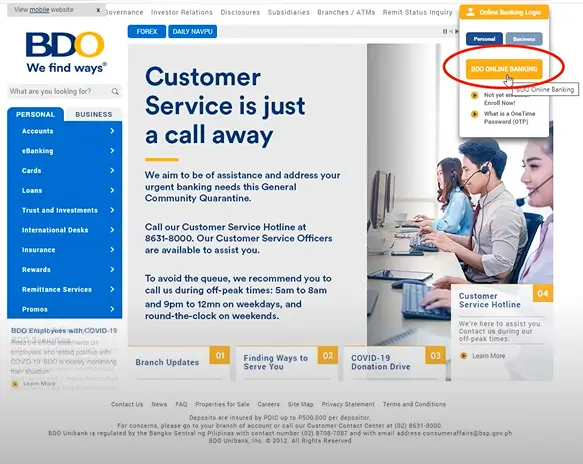 2. Log in to your BDO account.
Log in with your username and password. Press the enter key.
Using the registered mobile number, you will receive a one-time pin (OTP). Within five minutes, enter the code or it will expire.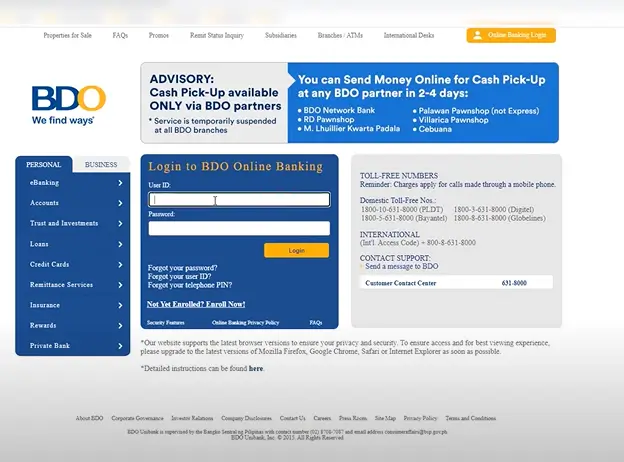 3. Click on SEND MONEY.
You can view an overview of your accounts online after logging in. Simply click on SEND MONEY from the left menu.
There will be a dropdown menu. Choose TO ANOTHER BANK.
4. Proceed without a Template.
If this is your first transaction or you haven't saved a template, select PROCEED WITHOUT TEMPLATE.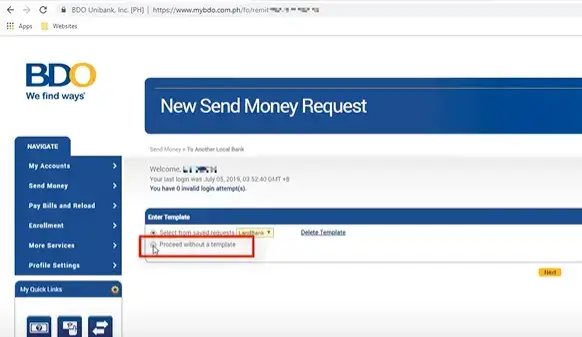 5. Fill out the form.
Sender Details

Settlement Type – Credit to Another Local Bank
Transaction Type – Credit to Other banks
Transfer from – Select your BDO Account from where you want to transfer
Value Date – Transaction Date
Amount – Amount you want to send
Destination Bank – Select the Receiver's Bank
Destination Account Number – Enter the Receiver's Account Number

Receiver Details

Receiver Name – Enter the full name and first & last name of the receiver.
Mobile Number – Enter the mobile number of the receiver.
Purpose of Transaction – Due to which you want to transfer the amount

Save Template

Template Name
Template Description
Click SUBMIT once everything has been completed.
6. Review the details.
Your transaction summary will appear in a pop-up. Ensure that the details are correct by double-checking them.
Click CONTINUE if everything appears to be in order.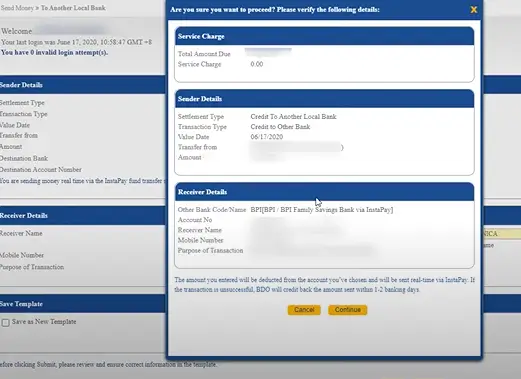 7. Enter the OTP.
In the next few minutes, you will receive another One-Time PIN on your phone (via SMS). Within five minutes, enter the code and click SUBMIT.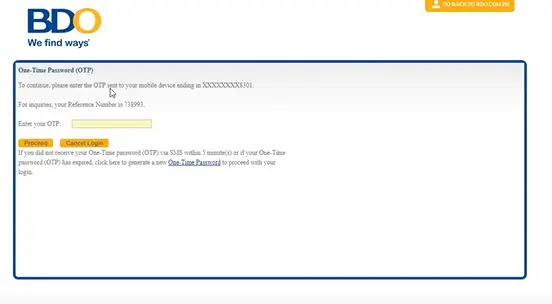 8. Save the Reference Number.
You will be notified that your transaction has been successful on the next page. There will be another summary displayed.
If you encounter a problem, you'll be able to quickly locate your file if you note the reference number. It is sufficient to take a screenshot.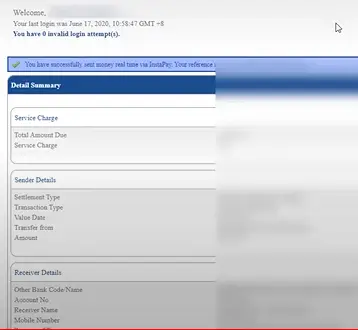 Frequently Asked Questions
Q: Is there a limit to the amount I can transfer?
A: Yes, both BDO and Maya have limits on the amount you can transfer. The exact limit will depend on your account type and the rules of the bank.
Q: What happens if the transfer fails?
A: If the transfer fails, the money will be returned to your BDO account. You may need to contact the bank to find out why the transfer failed and to resolve any issues.
Conclusion
Transferring money from BDO to Maya is easy and convenient, with several methods to choose from, including over-the-counter, mobile banking, and online banking. Each method has its own advantages and disadvantages, so it's important to choose the one that's right for you based on your needs and preferences. Remember to consider the fees and time involved in the transfer, and make sure to follow the steps carefully to ensure a successful transfer.
How to Transfer Money from BDO to PNB?
How To Transfer Money From BDO To PayMaya?