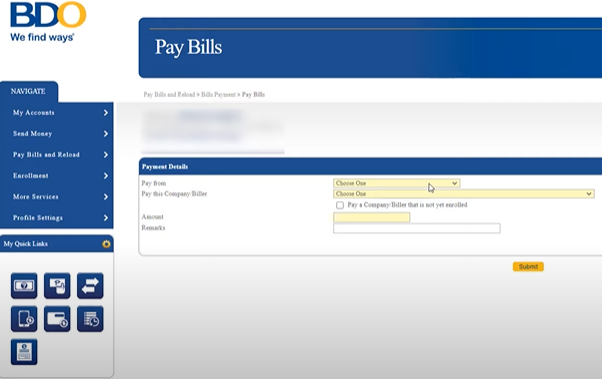 Credit cards offer many benefits to consumers, including the ability to make purchases and pay bills conveniently. However, managing credit card payments can sometimes be a hassle. Fortunately, with the advent of online banking, paying your credit card bill has become easier than ever. In this article, we will show you how to pay your BDO credit card using BDO online banking.
Steps to Pay BDO Credit Card Using BDO Online Banking in 2023
Step 1. Visit the BDO website.
The first step is to go to BDO's official website www.bdo.com.ph. Select the Online Banking Login link in the right upper corner. A new tab will open with online.bdo.com.ph.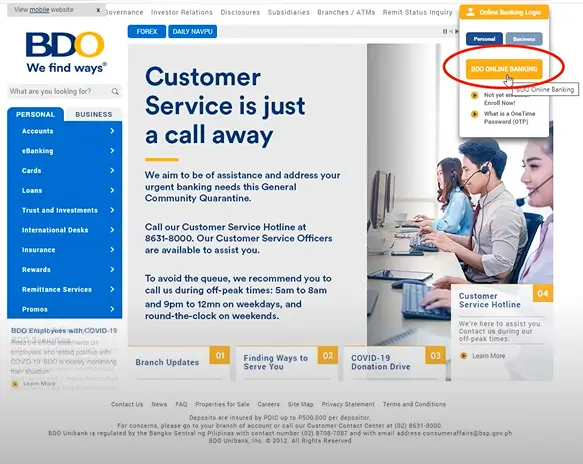 Step 2. Log in to your BDO account.
A username and password are required to log in. You can now enter.
You will receive a one-time pin (OTP) using your registered mobile number. You have five minutes to enter the codes before they expire, so don't wait.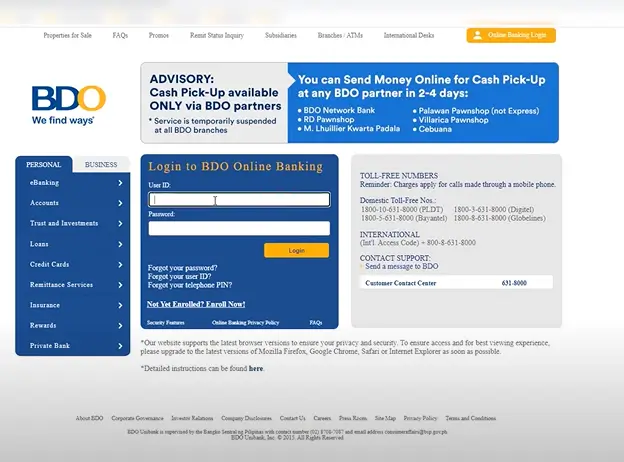 Step 3. Enroll BDO Credit Card
The BDO Credit Card can now be enrolled. Here is a quick guide that will walk you through the enrollment process in easy steps.
Step 4. Click on Pay Bills.
Click "Pay Bills and Reload" from the left menu.
There will be a dropdown menu. Then select "Bills Payment" and then you need to select "Pay Bills".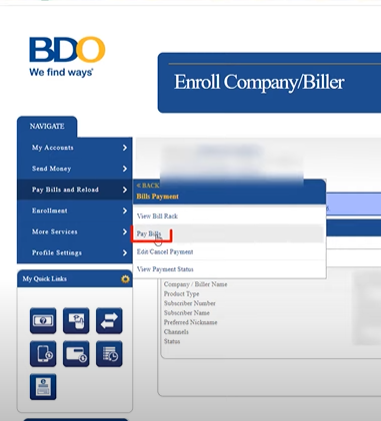 Step 5. Fill out the next form.
Fill out the next form in which you need to enter the following details.
Pay from – Choose the account from where you want to deduct the money.
Pay this Company Biller – If you need to pay by BDO Credit Card, select it.
Amount – Enter the amount which you want to send.
Remarks – For this particular payment, you can add a note.
Click on Submit.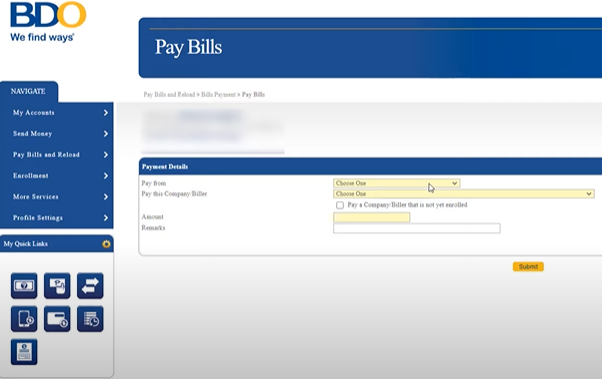 Step 6. Review the details.
Make sure the details are correct and double-check them. Click CONTINUE if everything appears to be in order.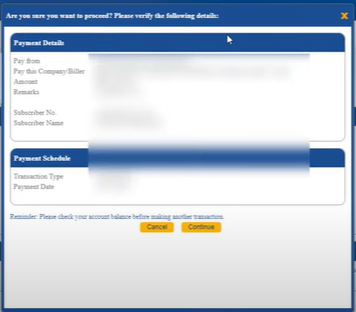 Step 7. Transaction Successfully.
You will receive an email confirming your transaction once you click on the next page. A second summary will appear.
When you note the reference number, you can easily locate your file if you encounter a problem. You only need to take a screenshot.
Conclusion:
Paying your BDO credit card using BDO online banking is fast, easy, and convenient. With just a few clicks, you can settle your credit card bill and avoid late payment fees. By enrolling in BDO online banking and following the steps outlined in this guide, you can manage your credit card payments with ease. Remember to schedule your payments in advance, monitor your account regularly, and check your billing statement to stay on top of your finances.