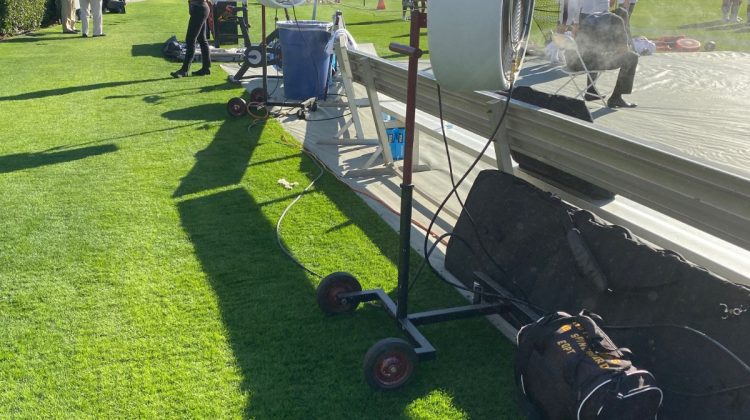 The realm of industrial fans is vast and diverse. These devices play an integral role in maintaining airflow, ensuring safety, and optimizing operations in various sectors. Delving deep into this subject, we uncover the distinct types of industrial fans and how they find their unique places across different industries.
Axial Fans: For Maximum Flow Rate
Axial fans are perhaps the most recognizable, resembling the propellers of an aircraft.
Basics of Operation
These fans move air in a linear direction, parallel to the shaft around which the blades rotate. Their design allows for high flow rates and the delivery of a significant volume of air, albeit at a lower pressure.
Key Applications
Axial fans are commonly found in applications that require extensive ventilation. This includes large building ventilation systems, wind tunnels, and even household ceiling fans. Moreover, due to their ability to move large volumes of air, they are also prevalent in environments that need cooling, such as computer server rooms and industrial machinery cooling systems.
Centrifugal Fans: For High Pressure
Also known as radial fans, centrifugal fans are distinguishable by their spiral-shaped, enclosed design.
Basics of Operation
The mechanism of these fans involves diverting air perpendicular to the air intake direction. This diversion, combined with the centrifugal force from the spinning action, increases the air's pressure before it is discharged.
Key Applications
Centrifugal fans are the preferred choice when higher pressure is required. Industries utilize these fans in dust control systems, industrial boilers, and HVAC systems in larger establishments. They also play a pivotal role in fume extraction systems and are commonly found in pollution control setups.
Tangential (Crossflow) Fans: For Wide Air Distribution
These fans are often long in terms of width and feature a series of blades rotating about an axis that's parallel to the direction of the airflow.
Basics of Operation
Air enters the fan from the side, gets directed by the blades, and exits in a direction parallel to the fan's width. This method ensures a wider, more uniform distribution of air.
Key Applications
The design of tangential fans makes them ideal for applications requiring a broad spread of air. These fans are commonly found in electronics to cool circuit boards, in HVAC systems for even distribution of conditioned air, and in certain vehicle HVAC systems.
Mixed Flow Fans: Blending the Best
Offering a hybrid solution, mixed flow fans combine the features of both axial and centrifugal fans.
Basics of Operation
Mixed flow fans move air in a diagonal direction, providing a blend of the high flow rate of axial fans and the higher pressure of centrifugal fans.
Key Applications
Due to their versatile design, mixed flow fans are used in applications that require both high flow rates and increased pressures. These include underground tunnels, industrial drying applications, and certain agricultural ventilation systems.
Conclusion
Understanding the nuances of industrial fans goes a long way in optimizing their applications in various sectors. By leveraging the unique strengths of each fan type, industries can enhance safety, improve operational efficiency, and innovate in ways that seemed impossible just a few decades ago. Whether it's the gentle breeze from a ceiling fan or the powerful gust from an industrial blower, the might of air movement continues to shape our world.