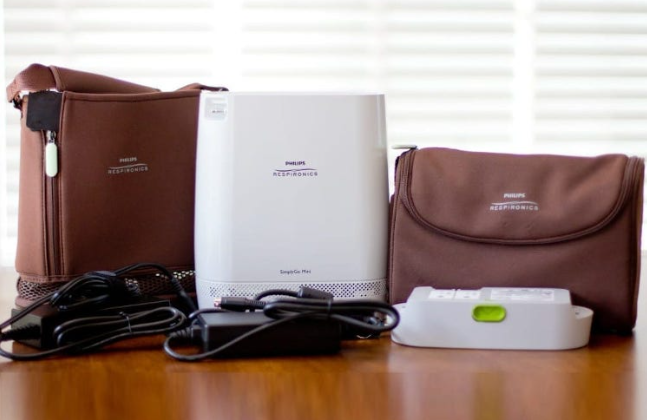 Portable oxygen concentrators (POCs) have completely transformed the lives of individuals with respiratory conditions, allowing them to move around and engage in daily tasks while receiving essential oxygen. These devices rely on batteries for power, making them incredibly convenient for outdoor activities and travel. It is crucial to manage the batteries properly to guarantee your portable oxygen concentrator's uninterrupted and dependable operation. This article explores essential elements regarding charging and replacing batteries in your portable oxygen concentrator.
Understanding Portable Oxygen Concentrator Batteries
Rechargeable lithium-ion batteries power the operation of the majority of portable oxygen concentrators. These batteries balance energy density, weight, and capacity, making them well-suited for mobile medical devices like POCs. Gaining familiarity with the basics of lithium-ion batteries empowers you to make well-informed choices concerning their charging and replacement.
Inogen Batteries G4 are commonly used with Inogen portable oxygen concentrators. These batteries are designed to provide extended periods of use and can be recharged multiple times before needing replacement. When it comes to charging, it's essential to follow manufacturer guidelines and use the provided charger to ensure optimal performance and battery life.
Charging Your Portable Oxygen Concentrator Battery
Effectively charging your portable oxygen concentrator (POC) battery is crucial to ensuring proper device functionality and receiving necessary oxygen therapy when required. Here's a step-by-step guide on how to efficiently charge your POC battery:
Use the Provided Charger
Utilize the charger that accompanies your POC. The manufacturer tailors the charger specifically for your device's battery, guaranteeing compatibility and safety. Using third-party chargers can potentially harm your battery and compromise the performance of your POC.
Read the User Manual
Each POC model may have distinct charging instructions. Thoroughly read the user manual to comprehend your device's recommended charging process. The manual will offer insights into charging cycles, estimated charging durations, and other vital particulars.
Prepare the Charging Area
Select a clean, well-ventilated, flat surface to place your POC and charger. Steer clear of direct sunlight, extreme temperatures, or areas with excessive moisture when charging your POC, as these conditions can impact battery performance.
Power Off Your POC
Before connecting the charger, make sure to turn off your POC. It prevents potential issues during the charging procedure.
Connect the Charger
Insert the charger into a power outlet and connect it to your POC's charging port, ensuring the connection is secure. Many POCs feature indicator lights indicating the charging process.
Monitor the Charging Process
Keep a close watch on the charging progress. Some POCs incorporate displays or LED indicators showing the battery's charging status. Regularly checking the progress ensures that everything is proceeding as anticipated.
Avoid Overcharging
Modern lithium-ion batteries have built-in safeguards to prevent overcharging. Once your POC battery reaches total capacity, the charger should automatically cease supplying power. Still, to avoid placing undue strain on the battery, it's wise to unplug the charger once you confirm that the battery is full.
Charge Regularly
It is advisable to regularly charge your POC battery, even if it's not maintaining the battery level between 50% and 80% contributes to its longevity. Allowing the battery to discharge before charging could adversely affect its overall health.
Charge Before Travel
When planning to travel with your POC, fully charge the battery before embarking. It ensures ample power throughout your journey.
Disconnect and Store
Once you fully charge your POC battery, disconnect it from the charger and store the charger in a secure location. You can now power on your POC and continue using it for your oxygen therapy requirements.
You can effectively charge your portable oxygen concentrator battery by adhering to these steps and following the manufacturer's recommendations. Proper charging practices extend the battery's lifespan and contribute to the overall durability and reliability of your POC, reassuring you as you go about your daily routines.
Extending The Lifespan Of Your Poc Battery
Extending the longevity of your portable oxygen concentrator (POC) battery is crucial to maintaining your device's dependability and ensuring consistent oxygen therapy. Here are strategies to employ for prolonging your POC battery's lifespan:
Avoid Extreme Temperatures
Extreme heat can expedite battery deterioration, while extreme cold can temporarily diminish battery capacity. Stick to the recommended temperature range for storing and using your POC for optimal battery life.
Occasional Full Discharge
While regular complete discharges are not recommended, occasionally allowing the battery to fully discharge before charging it can help recalibrate its management system, enhancing accuracy in estimating remaining battery life.
Transporting Your POC
During travel, power off or place your POC in standby mode to prevent unnecessary battery drain and extend overall battery life.
Replacing Your POC Battery
Replacing your portable oxygen concentrator (POC) battery is a vital step in upholding the functionality and dependability of your device. Over time, POC batteries experience wear and reduced capacity, which can affect your oxygen therapy experience. Here's an inclusive guide on when and how to replace your POC battery:
Check Battery Life
Most POCs have a battery life indicator displaying the remaining battery capacity. As the battery deteriorates, you'll observe shorter runtimes. If your POC's runtime significantly decreases, it's likely time to replace the battery.
Consult the Manufacturer
Always refer to the manufacturer's guidelines for battery replacement. They will provide instructions on safely removing the old battery and installing the new one.
Purchase Genuine Parts
When replacing your POC battery, acquire genuine replacement parts directly from the manufacturer or authorized dealers. Using counterfeit or third-party batteries can jeopardize safety and performance.
Dispose of Old Batteries Properly
Lithium-ion batteries constitute hazardous waste and require disposal outside regular trash. Contact local recycling centers or waste disposal facilities to dispose of old batteries correctly.
Conclusion
Effectively managing your portable oxygen concentrator's batteries is pivotal to receiving consistent oxygen therapy and upholding the device's overall functionality. By adhering to guidelines for charging, maintaining, and replacing batteries, you can extend your POC's lifespan and relish the freedom it offers for years. Always consult the manufacturer's recommendations and guidelines to ensure the safety and reliability of your portable oxygen concentrator.