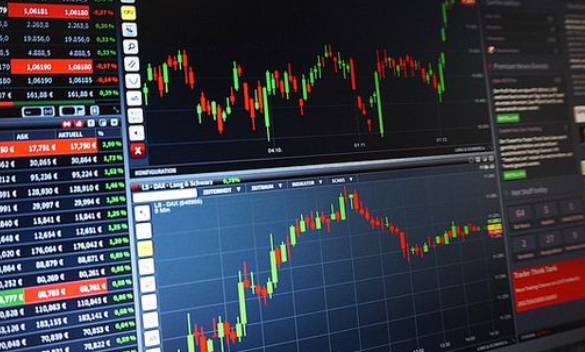 In the world of online trading, understanding the dynamics of investing software is the key to unlocking your potential for profit. Trading software serves as your gateway to the global financial markets, allowing you to buy and sell various financial instruments with ease. One of the most widely and popularly used trading platforms is metatrader 4 (MT4). In this article, you will delve into its intricacies and explore how it plays a pivotal role in your investing journey.
A Versatile Trading Tool
MT4 is a versatile trading platform renowned for its user-friendly interface and robust features. It offers a big range of tools and resources to traders, regardless of their level of expertise. From beginners to seasoned professionals, it caters to all.
Technical Analysis Made Easy
One noteworthy aspect of this trading platform lies in its strong charting functionalities. Traders can access a multitude of technical indicators and charting tools to analyse market trends and make informed decisions. Whether you are into candlestick patterns or moving averages, it provides the tools you need to conduct thorough technical analysis.
Efficient Order Execution
Speed is of the essence in the world of trading. Online investing software excels in this aspect by offering lightning-fast order execution. This ensures that your buy and sell orders are processed swiftly, minimising the risk of slippage and allowing you to seize opportunities in real time.
Customisation at Your Fingertips
Traders have unique preferences, and MT4 understands that. The platform allows for extensive customisation, enabling you to tailor your environment to suit your needs. You can create personalised templates, set up alerts, and even automate your investing strategies using Expert Advisors (EAs).
Access to a Multitude of Assets
Diversification is a fundamental strategy in investing. With MT4, you have the opportunity to access a wide range of financial instruments, encompassing forex, commodities, indices, and various others. This diversity allows you to spread your risk and explore various trading opportunities.
A Wealth of Educational Resources
To succeed in trading, continuous learning is essential. MT4 provides access to educational resources, including tutorials and webinars, to enhance your investing knowledge. Staying informed about market trends and strategies is a crucial part of your journey towards profitability.
Mobile Trading for Flexibility
In today's fast-paced world, traders need flexibility. MT4 offers mobile investing apps, ensuring you can stay connected to the markets wherever you go. Whether you have a smartphone or tablet, you can execute trades, monitor your positions, and stay updated with market news on the go.
Risk Management Tools
Preserving your capital is paramount in trading. MT4 equips you with risk management tools like stop-loss and take-profit orders. These tools help you set predefined exit points, limiting potential losses and locking in profits when the market moves in your favour.
Community and Support
Investing can sometimes be a lonely endeavour, but with MT4, you're never alone. The platform boasts a vibrant online community where traders can share insights, strategies, and experiences. Additionally, you can access customer support to address any technical issues or inquiries promptly.
Conclusion: Your Path to Profit
In conclusion, understanding the dynamics of investing software, particularly metatrader 4, is your path to profit in the world of online trading. Its versatility, technical analysis tools, customisation options, and risk management features make it a valuable asset for traders of all levels. To embark on your journey towards profitability, take the time to explore and master the features of MT4. Combine your knowledge with prudent risk management, continuous learning, and a disciplined approach, and you'll be well on your way to achieving your financial goals in the exciting realm of online trading.