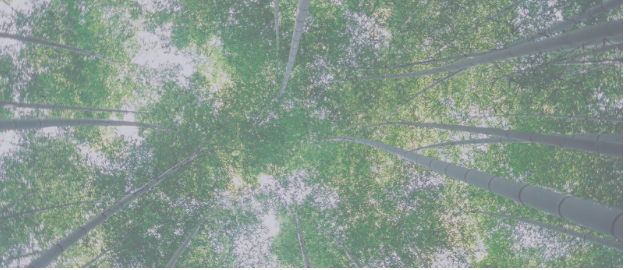 The Imperative of Carbon Neutrality
In the era of climate change consciousness, carbon emissions reduction has become a pivotal aspect of corporate responsibility. The commitment of the UK Government to achieve 'net zero' carbon emissions by 2050 underscores the urgency for businesses, large and small, to adopt measures that align with this ambitious goal. The process of ensuring compliance and credibility in carbon reduction initiatives is encapsulated in the term "Carbon Verification."
Why Carbon Verification Matters
As businesses grapple with the imperative of 'net zero' and carbon neutrality, the need to be 'carbon certified' is more apparent than ever. This certification is not only a commitment to environmental responsibility but also a strategic move in response to evolving regulatory landscapes. In the United Kingdom, over 70% of local authorities and councils have committed to 'net zero,' introducing requirements for carbon reduction plans and certifications in their tender documentation.
Carbon Verification Services: A Comprehensive Overview
Understanding the intricacies of carbon reduction, carbon neutrality, and achieving net-zero status can be daunting. To bridge this knowledge gap, Interface NRM offers Carbon Certification Training—an insightful half-day session introducing businesses to the requirements and practical pathways for effective carbon management planning.
PAS 2060 Gap Analysis
PAS 2060 stands as an internationally recognized standard for carbon neutrality. Interface NRM's Gap Analysis service evaluates your existing practices against the PAS 2060 requirements. This analysis covers how your company measures and assesses greenhouse gas emissions, plans for emission reduction, off-setting strategies, and public disclosure. The result is a detailed report outlining potential non-conformities and a roadmap for improvement.
PAS 2060 Certification
PAS 2060 Certification by Interface NRM enhances the credibility and trustworthiness of your organization's carbon-related claims. The certification process involves a two-stage audit, beginning with a desk assessment to review emissions data and carbon management planning, followed by an on-site audit validating your approach, and reviewing off-setting and disclosure practices.
ISO 14064 Gap Analysis
ISO 14064 is a standard that validates and verifies the quantification and reporting of greenhouse gas emissions. Interface NRM's ISO 14064 Gap Analysis service evaluates your existing GHG management system, identifying any gaps in meeting ISO 14064 standards. The result is a comprehensive report outlining potential non-conformities and effective strategies for addressing them.
ISO 14064 Certification
Certification against ISO 14064 signifies the validation and verification of your greenhouse gas emissions—a process akin to carbon footprint verification. Interface NRM provides an assurance statement confirming your emissions statement and claims, adding third-party audit credibility to your environmental efforts.
Why Interface NRM for Carbon Verification?
UKAS Accreditation and Expertise
Interface NRM, as a UKAS Accredited Certification body, stands as a beacon of trust and credibility. With a robust portfolio encompassing ISO 9001, ISO 14001, ISO 45001, FSC®, and PEFC Certification, Interface NRM brings unparalleled expertise to the realm of Carbon Verification.
Qualified Assessors and Transparent Service
The assessors at Interface NRM are not just qualified; they are industry experts with a wealth of experience in managing and auditing systems. The commitment to transparency is evident in their no-obligation, all-inclusive quotes, devoid of hidden charges.
European Presence and Collaborative Partnerships
Operating throughout Europe, Interface NRM's reach extends far and wide. A testament to their commitment is the partnership with Vireo Srl, based in Italy, capable of offering ISO 9001, ISO 14001, FSC®, and PEFC Certification.
Benefits of Carbon Verification: Paving the Way to Sustainability
Credibility and Trust in Claims
Carbon Verification by Interface NRM adds credibility and trustworthiness to your organization's carbon-related claims. In a landscape where environmental responsibility is a differentiator, this certification becomes a badge of honor.
Global Compliance and Market Access
In an interconnected world, Carbon Verification opens doors to global markets. Compliance with international standards enhances market access and positions your business as a responsible player on the global stage.
Strategic Alignment with Regulatory Goals
For businesses navigating evolving regulatory landscapes, Carbon Verification ensures strategic alignment with regulatory goals. It becomes a proactive step in meeting and exceeding the expectations set by authorities and stakeholders.
Conclusion: Carbon Verification
In conclusion, Carbon Verification is not merely a compliance requirement; it is a strategic imperative for businesses aiming to thrive in a future where sustainability is non-negotiable. Interface NRM, with its distinguished accreditation, qualified assessors, and transparent service, emerges as a trusted partner in this crucial journey toward carbon neutrality.
As businesses embrace the challenge of achieving 'net zero' and carbon neutrality, Carbon Verification becomes a cornerstone in their sustainability efforts. It is a pledge to environmental responsibility, a commitment to transparency, and a visionary step toward a future where businesses coexist harmoniously with the planet.