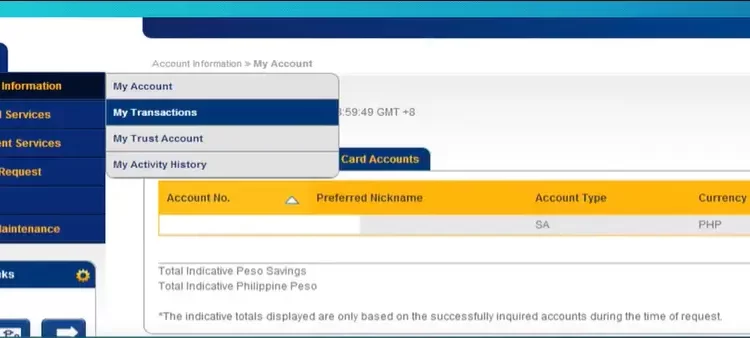 Are you having trouble getting your BDO statement? Don't worry; you're not alone. Many people struggle with this process, but luckily, it's not as complicated as it seems. In this article, we will provide you with a comprehensive guide on how to get your BDO statement. Whether you need it for personal or business purposes, we've got you covered.
Steps To Get BDO Bank Statement in 2023

1. Visit the official website of BDO. You can log in to online banking by clicking the link in the right upper corner of the page.
2. Please enter your username and password. Hit the enter key to continue.
3. The online account overview is available once you log in. Click "My Account" from the left menu.
There will be a dropdown menu. Then select "My Statement of Account".
4. You will be redirected to the new page. Fill out the form with the required details(Account number, year & statement date).
5. Now you can view your BDO account statement.
6. Download the file by clicking the Save icon or print the document by clicking the Print icon.
Conclusion:
Getting your BDO bank statement is an important step in managing your finances and staying on top of your account activity. By following the simple steps outlined in this article, you can easily get your statement online or in person. If you have any further questions or concerns, feel free to contact BDO customer service for assistance.
How to Close BDO Account in 2023?
How to Pay BDO Credit Card Using BDO Online Banking?
How to Pay Your BDO Credit Card Bill via BDO Mobile App?