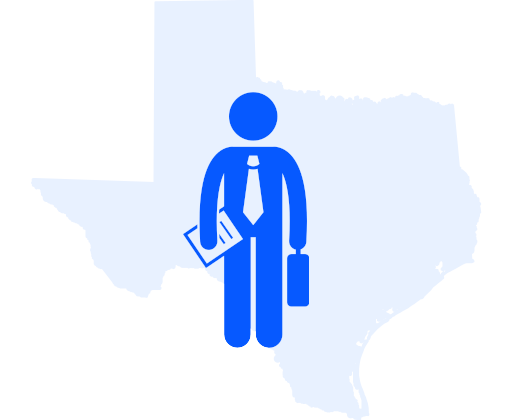 Starting a business in the Lone Star State comes with a multitude of responsibilities and legal obligations. Among these, one crucial role is that of a Registered Agent. In Texas, a Registered Agent plays a pivotal role in ensuring a company's compliance with state regulations and maintaining effective communication with government agencies. In this article, we'll delve into the significance of a Registered Agent in Texas and how they contribute to a smooth business operation.
Understanding the Registered Agent: A Texas Perspective
A Registered Agent is an individual or entity designated to receive important legal documents, such as tax notices, legal summons, and other official correspondence on behalf of a business entity. In Texas, every business entity, including corporations, LLCs, and partnerships, is required to have a Registered Agent with a physical address in the state.
The Legal Requirements and Responsibilities
Mandated Presence
As per Texas law, a Registered Agent must have a physical address in the state, where they are available during regular business hours. This ensures that legal documents can be served reliably.
Correspondence Hub
A Registered Agent serves as the central point for receiving all official communications from the Texas Secretary of State, tax agencies, and legal entities. This includes annual reports, tax forms, and any lawsuit-related documents.
Privacy and Compliance
Having a Registered Agent helps maintain the privacy of a business owner's address. It also ensures that important documents are received promptly, reducing the risk of missing critical deadlines.
Benefits of a Registered Agent in Texas
Compliance Assurance
A Registered Agent keeps track of important filing deadlines and ensures that all necessary documents are submitted on time. This proactive approach helps businesses avoid penalties and legal complications.
Operational Flexibility
With a designated Registered Agent, business owners can focus on their core operations without worrying about missing important correspondence or legal notices.
Out-of-State Representation
For businesses not based in Texas, a Registered Agent enables them to fulfill the state's legal requirements without the need for a physical presence.
Selecting a Registered Agent
Professional Registered Agent Services
Many businesses opt for professional Registered Agent services. These companies specialize in handling legal correspondence and maintaining compliance, allowing business owners to streamline their operations.
In-House Registered Agent
Business owners can also choose to act as their own Registered Agent. However, this option requires availability during business hours and a reliable system for tracking and managing important documents.
Changing or Appointing a Registered Agent
Updating Information
If a business changes its Registered Agent, it is essential to update this information with the Texas Secretary of State promptly. Failure to do so could lead to missed communications and legal consequences.
Appointment Process
Appointing a Registered Agent involves submitting the agent's name and address when filing formation documents with the state. This information becomes part of the public record.
Final Thoughts: The Cornerstone of Texas Business Compliance
A Registered Agent in Texas serves as a critical link between a business and state authorities. Their role in maintaining compliance, facilitating communication, and safeguarding a company's legal interests cannot be understated. Whether opting for professional services or acting as your own Registered Agent, understanding and fulfilling this role is paramount for a successful and hassle-free business journey in the state of Texas.