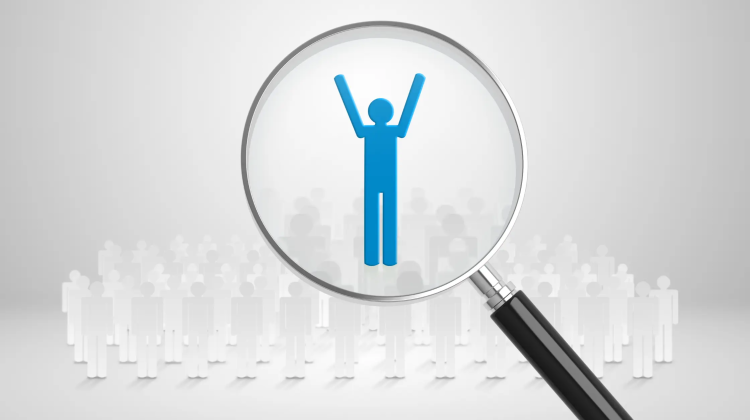 Skip tracing, an investigative tactic used to locate individuals whose whereabouts are unknown is a tool that can be invaluable in real estate, particularly for wholesalers and investors looking for off-market deals or attempting to find property owners.
However, skip tracing distinguishes between diligent research and potential invasion of privacy. In the real estate industry, employing skip tracing ethically and respectfully is a matter of legality but of professional integrity as well.
Understanding the Legal Landscape
Skip tracing, at its core, involves gathering personal information, and thus, it's essential to understand the legal framework that governs this practice. Real estate professionals must navigate laws such as the Fair Credit Reporting Act (FCRA) and the Gramm-Leach-Bliley Act (GLBA), which ensure consumer information is used appropriately and protects against unwarranted invasions of privacy. Compliance with these regulations is not optional; it's a necessity to operate legally and maintain the trust of the public.
When conducting skip tracing, it's vital to use data obtained from legitimate sources that comply with these laws. It's not enough to collect information; one must also manage it responsibly. Keeping data secure, not sharing it unnecessarily, and ensuring its accuracy before taking action based on the information are all part of ethical skip-tracing practices.
The Morality of Skip Tracing Techniques
The morality of skip tracing comes down to the methods used and the intention behind them. Using skip tracing to connect with property owners who might benefit from selling a property they're struggling with is a service to both the owner and the investor. However, using aggressive or deceptive techniques not only crosses ethical boundaries but can also tarnish the professional's reputation.
Transparency is key. When reaching out to a homeowner found via skip tracing, it's ethical to explain how you found their contact information and why you're reaching out. Provide clear information about who you are, the nature of your business, and what you can offer them. This openness respects the individual's privacy and decision-making process.
Best Practices for Ethical Skip Tracing
To practice skip tracing ethically, professionals should adopt a set of best practices that honor the privacy and autonomy of those they seek. This begins with obtaining information from sources that ensure the privacy of individuals, using such data only for purposes for which they are intended, and approaching individuals with honesty and transparency.
Additionally, it's important to be respectful of people's responses. If someone indicates they are not interested or asks not to be contacted again, honoring their request is not only respectful but often a legal obligation. Keeping detailed records of these interactions is beneficial for compliance and for maintaining a professional standard of conduct.
Balancing Business Goals with Ethical Conduct
Ultimately, skip-tracing real estate must be balanced with a strong ethical compass. The goal is to use skip tracing as a means to provide opportunities and solutions rather than as a tool for undue pressure or exploitation. The most successful real estate professionals understand that their reputation for ethical practice is as important as their ability to close deals.
By staying informed about legal requirements, treating personal information with respect, and approaching each skip trace with the aim of mutual benefit, real estate professionals not only protect themselves legally and professionally but also contribute to a culture of trust and integrity in the industry. Ethical skip tracing isn't just good practice—it's good business.
Prioritizing Consent and Communication
In the realm of skip tracing for real estate, prioritizing the consent of the individuals you're seeking out is paramount. Before making contact, it is critical to ensure that your methods for obtaining and using personal information have the explicit or implied consent of the individual. In some cases, this may involve initial communications that focus on seeking permission to discuss potential business opportunities rather than diving straight into deal-making.
Communication should be clear, transparent, and respectful, always providing an easy way for individuals to opt out or decline further contact. This not only aligns with ethical practices but also builds a foundation of respect and trust between the agent and the contact. When individuals feel respected, they are more likely to engage in meaningful conversations about potential real estate transactions.
Adopting a People-First Approach
A people-first approach in skip tracing is about seeing beyond the data to the human element of real estate transactions. This approach entails understanding the circumstances and challenges that property owners might be facing and offering solutions that align with their needs and interests. By doing so, real estate professionals demonstrate empathy and ethical consideration, which are key to sustainable business practices.
Additionally, consider the impact of your skip tracing activities on individuals and communities. Ethical skip tracing should not contribute to distress or exacerbate difficult situations for property owners. For instance, in communities undergoing rapid changes due to development, it is crucial to approach potential deals with sensitivity to the broader social implications.
Conclusion
Skip tracing in the real estate sector is a powerful tool when wielded with ethical diligence and a strong moral compass. By understanding the legal landscape, embracing a morality-centered approach, prioritizing consent, and adopting a people-first strategy, real estate professionals can ensure their skip-tracing efforts are not only successful but also respected and welcomed.
Ethical considerations in skip tracing are not just about compliance but about building a business model that is both profitable and principled. Real estate professionals who adhere to these standards will find that their integrity drives their success, earning them a reputation for fairness and respect that is invaluable in the industry. Ultimately, ethical skip tracing is about nurturing long-term relationships and creating a legacy of trust and excellence that stands the test of time.