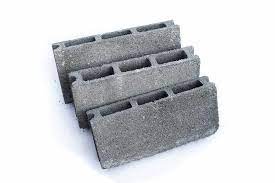 Concrete, which is commonly seen as a utilitarian building material, has experienced a transformation in recent years. Concrete, in addition to its structural importance, has become a canvas for creativity and expression, especially to the invention of colored concrete. This novel approach to concrete design has opened up a new world of possibilities for architects, designers, and homeowners alike. In this article, we will look at the adaptability of colored concrete and the several applications it has for both functional and aesthetic purposes.
Colored Concrete's Evolution
Concrete has always been seen as gray, uninteresting, and ordinary. The urge to break away from this monotony, on the other hand, has pushed the development of colored concrete. This growth began with the simple adding of pigments to concrete mixes and has since grown to cover a wide range of coloring techniques and uses.
Why Should You Use Colored Concrete?
Colored concrete is no longer confined to gray tones. It offers a plethora of advantages and opportunities that make it an appealing choice for a wide range of projects:
1. Aesthetic Appeal: Colored concrete comes in a wide range of hues and tones, allowing designers to obtain the desired look. The opportunities for creative expression range from earthy tones to vivid hues.
2. Customization: With colored concrete, you have complete creative control. You can change the hue to match the subject of your project, complement existing buildings, or even create eye-catching contrasts.
3. Durability: Colored concrete has the same toughness and endurance as ordinary concrete. It can survive inclement weather, heavy foot traffic, and the test of time.
4. Versatility: Colored concrete can be utilized in a variety of locations, from roads and sidewalks to worktops and floors, and can be used both inside and outside.
5. Value Enhancement: Colored concrete can dramatically increase the value of a property by increasing visual and curb appeal.
6. Sustainability: Many colored concrete choices are environmentally safe because they use low-VOC (volatile organic compound) dyes and pigments.
Techniques for Colored Concrete
The many processes utilized to generate diverse effects add to colored concrete's versatility. Here are several popular approaches:
1. Integral Coloring: Color is added directly to the concrete mix during batching, which is known as integral coloring. It ensures consistent color throughout the concrete structure and is perfect for large-scale projects such as pavements, driveways, and walls.
2. Surface Stains: Surface stains are applied to cured concrete surfaces to give them a translucent or variegated look. Acid stains react with the concrete to produce distinct marbling and mottling patterns, whilst water-based stains provide a broader color palette.
3. Color Hardeners: Color hardeners are frequently utilized in stamped concrete applications. They are applied on the surface of newly installed concrete to add color and extend the life of the stamped pattern.
4. Dyeing: Concrete dyes provide rich, consistent color selections. They are capable of producing complicated patterns and designs on floors and surfaces.
5. Stamped and Textured Concrete: Combining stamped and textured concrete with inherent coloring or surface stains allows for the replication of natural materials such as stone, slate, or brick.
The Uses of Colored Concrete
Colored concrete has the ability to modify many parts of our built environment, producing both utilitarian and visually appealing results:
1. Driveways and Walkways: Colored concrete may transform conventional driveways and sidewalks into eye-catching paths that improve the curb appeal of residential and commercial properties.
2. Patios & Decks: The adaptability of colored concrete benefits patios and decks, providing limitless design options for outdoor living spaces.
3. Interior Floors: Colored concrete is increasingly being used for interior flooring in homes, businesses, and retail spaces, giving a durable and customizable alternative to typical flooring materials.
4. Countertops and Vanities: Colored concrete countertops and vanities have gained popularity in kitchen and bathroom design due to their visual appeal and durability.
5. Pool Decks: Colored concrete makes an ideal pool deck material since it is cool to the touch, slip-resistant, and visually pleasing.
6. Architectural Elements: Colored concrete can be utilized to create aesthetically beautiful architectural components such as retaining walls, columns, and facades, increasing the overall look and feel of a structure.
7. Public Art Installations: Colored concrete is frequently used in public art installations to add vitality and meaning to urban settings.
Recommendation
If you are considering a colored concrete project, we recommend talking with experienced concrete contractors in Greenville who can provide expert advise and ensure that your vision is realized. These professionals have the skills and understanding to assist you in selecting the best coloring procedure, selecting the ideal shades, and achieving the desired result. Colored concrete is a versatile media, but it requires careful planning and execution to reach its full potential.
Conclusion
Colored concrete has changed the way we think about this age-old building material. It has developed as a potent tool for designers and architects to use to add beauty, character, and individuality to a variety of projects. Whether you want to create a gorgeous outdoor living space, beautify the interior of your house, or improve the appearance of a business facility, colored concrete has many applications. Because of its ability to combine visual attractiveness with durability and customisation, it is a popular choice for those looking to boost their design thoughts and leave a lasting impression. Colored concrete will undoubtedly remain at the forefront of innovative and artistic expression as the world of construction and design evolves, learn more here.