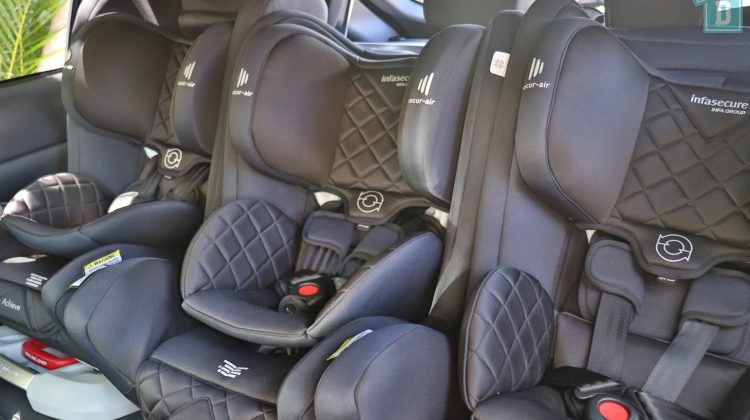 Car seat laws are established to protect passengers, especially children, by mandating the proper use of car seats based on age, weight, and developmental stage. These laws vary across jurisdictions and are designed to ensure the safety of occupants during vehicle journeys. In this comprehensive guide, we will delve into the intricacies of car seat laws, shedding light on their significance, variations, and how to adhere to them effectively.
The Importance of Car Seat Laws
Car seat laws serve as a critical pillar of road safety, with several key reasons for their existence:
Child Protection: The primary objective of car seat laws is to safeguard children, who are particularly vulnerable to injuries during accidents.
Age and Size Appropriateness: Car seat laws ensure that children are placed in appropriate restraints that suit their age, weight, and developmental stage.
Reduced Fatalities: Properly installed and used car seats significantly reduce the risk of fatalities and serious injuries in vehicle crashes.
Legal Obligations: Adhering to car seat laws is a legal requirement in many regions, promoting a culture of road safety and responsible parenting.
Variations in Car Seat Laws
Car seat laws differ significantly from one jurisdiction to another:
Age Ranges: Different regions establish specific age brackets that determine the type of car seat or restraint system required.
Weight and Height Limits: Car seat laws may also be based on weight and height, ensuring a child's optimal fit within the chosen restraint.
Booster Seat Requirements: Some laws mandate the use of booster seats until a child reaches a certain height or weight threshold.
Front Seat Occupancy: Laws may restrict or regulate the placement of car seats in the front seat, especially if airbags are present.
Staying Compliant with Car Seat Laws
To adhere to car seat laws effectively:
Stay Informed: Research and understand the specific car seat laws in your jurisdiction, keeping up-to-date with any changes.
Select Appropriate Seats: Choose car seats that align with your child's age, weight, and height, as well as the legal requirements.
Proper Installation: Ensure the car seat is installed correctly, following both the manufacturer's instructions and your vehicle's guidelines.
Regular Updates: As your child grows, transition to different types of car seats or restraint systems in accordance with the law.
Educate Caregivers: Inform family members, caregivers, and friends about car seat laws to maintain consistency when transporting your child.
Advocating for Road Safety
Apart from personal compliance, you can contribute to road safety by:
Raising Awareness: Share information about car seat laws with your community, encouraging others to prioritize passenger safety.
Supporting Enforcement: Advocate for effective enforcement of car seat laws to ensure widespread compliance and safer roads.
Setting an Example: Demonstrate responsible car seat usage to inspire others to prioritize proper restraint for their passengers.
Conclusion
Car seat laws play a pivotal role in safeguarding passengers, particularly children, during vehicle journeys. Adhering to these laws not only fulfills legal requirements but also demonstrates a commitment to road safety and the well-being of our loved ones. By understanding the importance of car seat laws, staying informed about regional regulations, and diligently following proper installation and usage practices, we collectively contribute to a safer road environment and a future where car journeys are synonymous with security and responsibility.