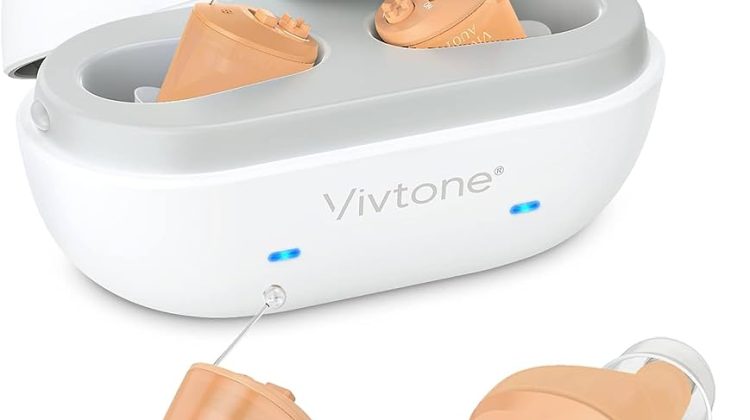 The world of hearing technology has undergone remarkable advancements, transforming the way individuals experience and engage with sound. Among the cutting-edge solutions available, Completely-in-Canal (CIC) hearing aids have emerged as discreet and effective devices designed to enhance auditory capabilities while seamlessly integrating into daily life. In this article, we delve into the realm of CIC hearing aids, exploring their features, benefits, and the impact they have on improving the quality of life for those with hearing impairments.
The Art of Discreet Design
CIC hearing aids are celebrated for their discreet design, as they sit entirely within the ear canal, making them virtually invisible to others. This unobtrusive placement not only addresses cosmetic concerns but also allows users to enjoy improved hearing without drawing attention to their hearing aids.
Customized Comfort
One of the defining features of CIC hearing aids is their custom fit. Each device is meticulously crafted to match the contours of the individual's ear canal, ensuring a secure and comfortable fit. This personalized design not only enhances wearing comfort but also maximizes the effectiveness of the device by optimizing sound transmission.
Natural Sound Experience
CIC hearing aids are designed to provide a natural and immersive sound experience. Their placement within the ear canal allows for effective sound localization, allowing wearers to identify the direction and source of sounds accurately. This feature is particularly beneficial in social settings and environments with multiple sources of sound.
Enhanced Speech Recognition
Modern CIC hearing aids are equipped with advanced digital processing capabilities that prioritize speech recognition. These devices distinguish speech from background noise, helping wearers engage in conversations and follow discussions even in noisy environments.
Versatility and Connectivity
Despite their compact size, CIC hearing aids offer impressive connectivity options. Many models are compatible with wireless technologies, enabling wearers to connect to smartphones, televisions, and other devices. This connectivity enhances the overall listening experience and ensures that wearers can seamlessly integrate their hearing aids into their daily routines.
Ideal for Mild to Moderate Hearing Loss
CIC hearing aids are particularly well-suited for individuals with mild to moderate hearing loss. Their discreet size and personalized fit make them a preferred choice for those seeking an inconspicuous and effective solution to their hearing challenges.
Personal Empowerment
CIC hearing aids empower individuals to regain control over their auditory experiences. By providing enhanced sound clarity and minimizing communication barriers, these devices contribute to improved social interactions, increased confidence, and a higher quality of life.
Maintenance and Care
Proper care and maintenance are essential to ensure the longevity and optimal performance of CIC hearing aids. Regular cleaning, battery replacement, and routine check-ups with a hearing care professional are recommended to ensure that the devices continue to deliver exceptional sound quality.
In conclusion, Completely-in-Canal (CIC) hearing aids exemplify the fusion of advanced technology and thoughtful design, offering discreet and effective solutions for individuals with hearing impairments. Their personalized fit, natural sound experience, and connectivity options make them a valuable asset in the journey towards improved hearing health and overall well-being. As technology continues to evolve, CIC hearing aids are poised to provide even more innovative and seamless solutions for individuals seeking to embrace the world of sound with clarity and confidence.