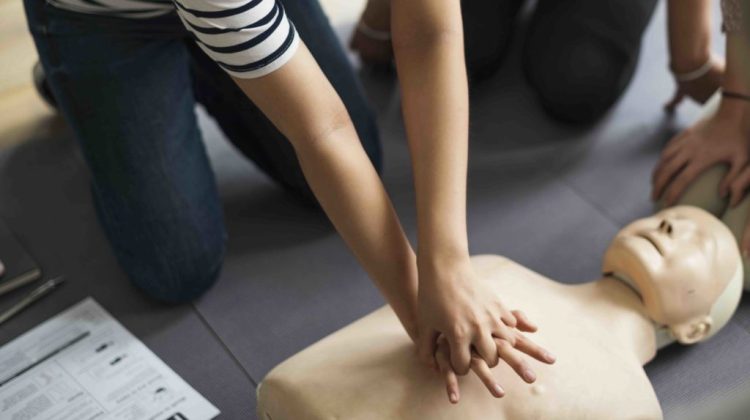 Life is unpredictable, and emergencies can strike when we least expect them. Whether it's a minor injury or a critical medical situation, being prepared to respond effectively can make all the difference. First aid training courses offer a pathway to building resilience and preparedness, empowering individuals to handle emergencies with confidence and competence. In this article, we delve into the significance of first aid training courses in enhancing resilience and preparedness.
Understanding Resilience and Preparedness
Resilience is the ability to bounce back from adversity and challenges. It involves adapting to difficult situations and recovering from setbacks. Preparedness, on the other hand, refers to the proactive steps taken to mitigate risks and respond effectively to emergencies. Together, these qualities create a foundation for individuals to navigate unexpected circumstances with poise and competence.
1. Empowerment Through Knowledge
First aid training courses provide participants with valuable knowledge about how to respond to a wide range of medical emergencies. This knowledge empowers individuals by giving them the tools to take immediate action, whether it's administering CPR, controlling bleeding, or stabilizing fractures. When people understand how to respond in critical situations, they feel more in control and better equipped to handle unexpected challenges.
2. Confidence Under Pressure
Emergencies can be chaotic and stressful, leading to panic and confusion. First aid training instills confidence by familiarizing participants with emergency protocols and procedures. This confidence is a crucial aspect of resilience, as individuals who feel capable of handling emergencies are more likely to remain calm, think clearly, and make effective decisions when faced with adversity.
3. Effective Problem-Solving Skills
First aid training encourages critical thinking and problem-solving. Participants learn to assess situations quickly, prioritize tasks, and make decisions based on the information at hand. These problem-solving skills extend beyond medical emergencies and can be applied to various aspects of life, further enhancing an individual's ability to adapt and overcome challenges.
4. Teamwork and Collaboration
Many first aid situations require collaboration with others to ensure the best outcome. Training courses often involve scenarios that encourage participants to work together as a team, assigning roles and communicating effectively. Learning how to function as part of a team during emergencies fosters a sense of community and shared responsibility, strengthening overall preparedness.
5. Crisis Prevention and Mitigation
Preparedness is not solely about reacting to emergencies; it's also about preventing and mitigating risks. First aid training courses educate individuals about potential hazards in various environments and how to minimize them. This proactive approach to safety helps individuals avoid emergencies whenever possible, adding an extra layer of resilience to their daily lives.
6. Psychological Preparedness
Being mentally prepared for emergencies is as important as having the necessary skills. First aid training courses often include guidance on how to stay composed and manage stress during critical situations. This psychological preparedness ensures that individuals can provide effective assistance without being overwhelmed by the situation's emotional aspects.
7. Lifesaving Abilities
At its core, first aid training equips individuals with the ability to save lives. Whether it's administering CPR to a person in cardiac arrest or applying basic wound care to prevent infection, these skills have a direct impact on the well-being and survival of those in need. Knowing that you have the potential to save a life builds a profound sense of resilience and purpose.
8. A Lifelong Investment
First aid training is a lifelong skill that continues to benefit individuals and their communities for years to come. The skills learned in these courses stay with participants, enabling them to respond effectively in emergencies whenever they arise. Moreover, as trained individuals share their knowledge with others, the ripple effect of preparedness spreads throughout the community.
Conclusion
First aid training courses go beyond teaching basic medical skills; they cultivate resilience and preparedness in individuals, enabling them to face unexpected challenges with confidence and competence. Empowered with knowledge, equipped with skills, and fortified with the ability to remain composed under pressure, trained individuals are better positioned to make a positive impact in emergencies. As we navigate the uncertainties of life, investing in first aid training becomes an investment in our own resilience and the well-being of those around us.