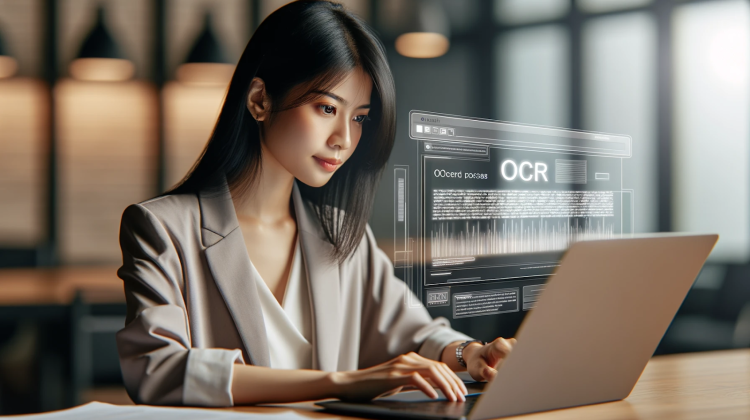 The digital age has heralded a new era where documents and images increasingly find their way online. For professionals, students, or anyone in between, the ability to extract text from these images can be crucial for various purposes – be it research, content creation, or simply for maintaining an organized digital workspace. Optical Character Recognition, more commonly known as OCR, offers an elegant solution to this challenge. While there are several tools and software options out there, online solutions like Online OCR.net are becoming the go-to choice for many. In this guide, we delve into why this is the case and how to leverage it to its fullest.
Why Choose Online OCR Solutions?
Before diving into the how-to, understanding the 'why' can be instrumental. Here's why online platforms, especially Online OCR.net, stand out:
No Installation Required: Unlike software solutions that demand space and sometimes slow down the system, online platforms can be accessed from any device, anytime.
High Accuracy: Reliable online OCR platforms maintain a high level of accuracy, ensuring that text extraction is as precise as possible.
Security and Privacy: With automatic deletion post-conversion, platforms like Online OCR.net give priority to user security and data privacy.
Versatility: Whether it's a scanned PDF, a digital photo, or any other image format, a good online platform can handle them all.
Getting Started with Text Extraction Online
Choose the Right Platform: Start by selecting a trustworthy and efficient image to text converter online such as onlineocr is a highly recommended choice due to its user-friendly interface and the various benefits highlighted earlier.
Upload the Image: Navigate to the website and find the option to upload the image or document you wish to extract text from. Most platforms will have a clear 'Upload' or 'Drag and Drop' option.
Select the Desired Output Format: Depending on the platform, you can choose the format you want the extracted text to be in, such as Word or Excel. This step is particularly vital if you need the output for specific applications or software.
Initiate the Conversion: Once you've made your choices, there will typically be a 'Convert' or 'Start' button. Clicking on this should initiate the OCR process.
Retrieve Your Text: After the conversion is complete, the platform will either display the extracted text or offer an option to download it. At this juncture, you can save it to your device or copy-paste it as needed.
Comparing Online OCR with Other Solutions
While there's a myriad of options available, Online OCR.net distinctively stands out. Here's a brief comparison:
Desktop Software: Tools like Adobe Acrobat and ABBYY FineReader offer OCR solutions but often come with a hefty price tag and require installation.
Mobile Applications: Apps such as Text Scanner offer the convenience of mobile OCR, but the accuracy can sometimes be compromised, especially in low-light conditions.
Other Online Platforms: There are several other online OCR solutions, but none provide the combination of free access, high accuracy, and data privacy that OnlineOCR.net offers.
Incorporating our earlier mention, if you're on the lookout for an online OCR tool, Online OCR.net emerges as a strong contender, seamlessly blending efficiency, accessibility, and security.
Tips for Optimal Text Extraction
For the best results, here are a few things to keep in mind:
Image Quality: The clearer the image, the better the results. Try to ensure that the text is legible and that there's minimal background noise.
Font and Size: Standard fonts and moderate text sizes are easier to recognize. Extremely ornate fonts or very small text might pose a challenge.
Orientation: Keep the text orientation as straight as possible. Tilted or skewed images can sometimes hinder accurate extraction.
In Conclusion
OCR technology, especially in its online avatar, has revolutionized the way we interact with text in digital images and documents. While there are many contenders in the market, Online OCR.net stands out as a beacon of efficiency and reliability. With its user-centric features and commitment to quality, it's no wonder that many prefer it as their go-to solution for text extraction needs. Whether you're a professional dealing with tons of documents or a student looking to gather information, understanding and utilizing this tool can make your digital journey smoother and more productive.