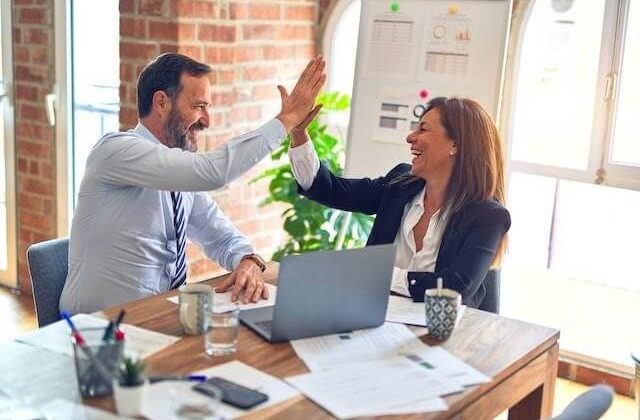 In today's digital era, having a strong online presence is crucial for professionals across various fields, and lawyers are certainly no exception. A robust online presence not only facilitates lawyers in connecting with potential clients but also bolsters their credibility and trustworthiness within the legal community. This article delves into four effective strategies that lawyers can employ to enhance their online presence and stand out in the fiercely competitive legal landscape.
Construct a Professional Website
A professional website serves as the cornerstone of your online identity. It often serves as the initial point of contact for prospective clients and colleagues. When creating a website, pay careful attention to the following elements:
Design and Layout: Ensure that your website boasts a clean and user-friendly design. It should be easy to navigate and adapt seamlessly to mobile devices since many users access websites via smartphones and tablets.
Content: Populate your website with high-quality, informative content. Consider establishing a blog section where you can share legal insights, case studies, and updates on pertinent laws. This not only showcases your expertise but also enhances your website's search engine optimization (SEO), making it more discoverable.
Contact Information: Facilitate visitor contact by prominently displaying your contact details, including a contact form, email address, and phone number.
Client Testimonials: Include testimonials from contented clients to foster trust and substantiate your successful track record.
Optimize for Search Engines (SEO)
Search engine optimization (SEO) involves the art of optimizing your online content to attain higher rankings in search engine results. A well-executed SEO strategy can significantly amplify your online visibility. Here's how lawyers can harness the power of SEO:
Keyword Research: Identify pertinent keywords and phrases that potential clients might use to search for legal services within your practice area. Integrate these keywords seamlessly into your website's content.
Local SEO: If your client base predominantly comprises a specific geographic region, optimize your website for local search. Establish a Google My Business profile and ensure that your contact information remains consistent across all online platforms.
Quality Backlinks: Obtain high-quality backlinks from reputable websites. Achieve this by engaging in guest posts on legal blogs, collaborating with fellow professionals, or participating in local community events.
Engage on Social Media
Social media platforms offer lawyers from companies, such as Best Law Firms, a unique avenue to connect with a wider audience and establish themselves as thought leaders in their respective fields. Here's how to maximize the potential of social media:
Select the Appropriate Platforms: Choose social media platforms that align with your target audience and legal specialization. For instance, LinkedIn proves valuable for connecting with fellow professionals, while platforms like Facebook and Instagram may better serve consumer-oriented legal services.
Consistent Posting: Regularly share relevant content, including legal insights, industry news, and updates about your practice. Engage with your audience by responding to comments and messages in a timely manner.
Leverage Visual Content: Incorporate visual content such as infographics, videos, and images to make your posts more engaging and shareable.
Manage Online Legal Directories and Reviews
Online legal directories and review platforms wield significant influence over your online reputation. Here's how to effectively oversee them:
Claim Your Profiles: Ensure that your profiles on legal directories such as Avvo, Justia, and Martindale-Hubbell remain current and accurate. Claiming and verifying your profiles affords you control over the information presented to potential clients.
Encourage Reviews: Motivate contented clients to leave positive reviews on these platforms. An impressive collection of favorable reviews can bolster your credibility and attract new clients.
Review Response: Whether the feedback is positive or negative, respond to reviews in a professional and courteous manner. Address any concerns raised in negative reviews, demonstrating your unwavering commitment to providing excellent service.
Conclusion
Enhancing your online presence as a lawyer is an indispensable step in the expansion of your practice and the establishment of your reputation as a trustworthy legal professional. By crafting a professional website, optimizing for search engines, actively engaging on social media, and vigilantly managing online directories and reviews, you can forge a potent and influential online presence that distinguishes you within the fiercely competitive realm of legal practice. It's imperative to recognize that maintaining an online presence is an ongoing endeavor, necessitating regular updates and improvements to remain relevant and competitive in the digital realm.