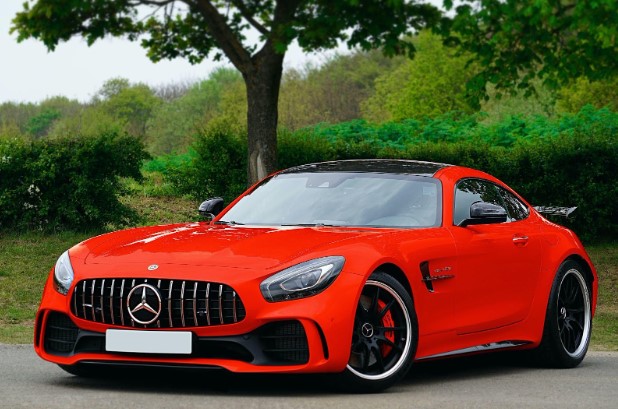 The rig must be loaded and unloaded by the transport driver. The operations have been likened to resolving a three-dimensional jigsaw due to the need to balance time, vehicle dimensions, and schedule conflicts.
What is the Loading and Unloading Process Like?
Naturally, the first vehicle to be delivered cannot be the first to be loaded; otherwise, the trailer must be completely unloaded. To optimize room or satisfy overhang restrictions during cross country car transport, some automobiles are put in nose first, while others are reversed into the trailer.
Bigger cars are often found on the uppermost tier. In around ninety minutes, a skilled driver is able to load and lock up a trailer full of well-known, comparable-sized cars. Transporting a variety of car sizes might need up to four hours.
How Safe is Auto Transport in regards to Other Drivers?
A car sliding off into the highway is the obvious dread for the normal driver following an open-trailer auto carrier. Given that every car is fastened at four different points, officials claim that incidents like these are quite unusual. Vehicles are fastened to the trailer using straps and chains.
The majority of automobiles come with pre-drilled tie-down holes within the frame or chassis. Securing the automobiles to the shipment trailer involves tightening chains fitted with certain hooks that match those holes. Even the attachment angle of the linkage connecting the car to the trailer must meet certain specifications set by the carriers.
Exotic and luxury car manufacturers need less invasive techniques. To prevent dents or scratches on the vehicle chassis, the strap system uses strong straps that are fastened to the trailer and placed over each wheel.
Both approaches are quite safe. It has been reported that transporters that have overturned in an accident have not lost a single car.
Two-Level Deckers
Expensive racing carriers are enclosed, specially designed aluminum trucks with two decks, similar to those employed by NASCAR as well as Indy car teams. Two automobiles can be stored on the upper deck; an electronic liftgate located off the rear of the trailer raises the cars for storage.
Power tools and storage cabinets may be installed on the lower deck, which doubles as a workshop. Additionally, a driver's lounge and staff lounge can be added.

Individual Car Transportation
Millions of cars are transported annually to fulfill individual demands like:
Moving across nation as a family
Students who go far to attend college
"Snowbirds" spending the winter in the Sun Belt
Corporate shift
In such cases, the automobile owner will engage an auto-transport firm since they are one-time demands. Ads promoting various transport firms and brokers may be seen on the Internet and in phone directories.
Customers must understand the distinction. The actual car pickup and delivery are handled by a firm. A broker sells the assignment to a number of transport companies after doing the necessary research.
There are benefits and drawbacks to using both. When it comes to delivery schedules and liability in the case of damage or accidents, transport firms have more influence.
Is Truck and Trailer Transport the only Option for Moving Vehicles?
However, brokers have additional alternatives available to them for speedier delivery. To assist prevent fraud or a bad experience, customers should verify all references.
Transport firms are keen to emphasize that they are only able to move the customer's car. It is not permitted for customers to load their automobiles with spare components, minor appliances, or even clothing. The car must be delivered or picked up with the owner present in order for the inspection to be completed; the gasoline tank cannot be filled to the brim.
Some automobile owners own their own trailers and tow vehicles because they frequently need to haul anything. These include weekend racers who participate at local tracks or car collectors (https://www.revisor.mn.gov/statutes/cite/168.10) or hobbyists who exhibit their immaculate autos at car events.
To accommodate the automobile, extra components, and tools, single-car trailers are available in a variety of shapes and sizes. A safe transport depends on the trailer's weight being in line with the tow vehicle's capability.
Does Anyone just Drive the Car to another Location for you?
Driving the car is an additional way to move it from one place to another. When a client doesn't want to drive or doesn't have sufficient time or money to have their car moved, dedicated driveaway firms offer drivers.
Reputable companies will examine possible drivers and pair them with customers based on their schedules and preferences. Drivers typically have to cover their own fuel costs and receive no compensation. However, during their cross-country journeys, they do have free use of an automobile.
This service isn't offered in all areas, nor is it offered for all types of vehicles. Typically, a company will not assume the liability of driving a classic or antique car because of their rarity.