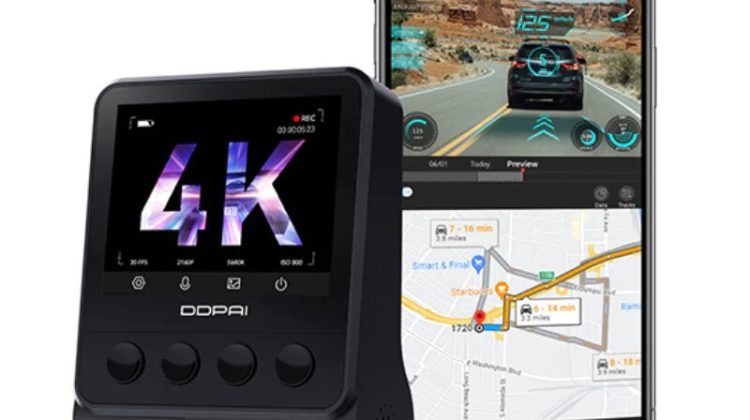 In the fast-paced world of modern technology, innovation has become an integral part of our daily lives, revolutionizing various aspects of how we live and interact. Within the realm of automotive technology, one innovation that has gained significant prominence is the dash camera. A compact yet powerful device, the dash camera has evolved from a simple gadget to a valuable tool that enhances safety, accountability, and documentation while we navigate the roads. In this article, we will delve into the world of dash cameras, exploring their features, benefits, and the ways they have transformed our driving experiences.
Your Silent Sentinel
A dash camera, often referred to as a dash cam, is a compact video recording device typically mounted on a vehicle's dashboard or windshield. Its primary function is to continuously record the view from the driver's perspective, capturing valuable footage of the road ahead and the surrounding environment.
Documentation and Accountability
One of the most significant advantages of a dash camera is its role in documenting your journeys on the road. In the event of an accident, road incident, or even a scenic drive, the dash camera captures real-time footage that can serve as invaluable evidence. This footage can be shared with law enforcement, insurance companies, or legal authorities to provide a clear and accurate account of events.
A Deterrent Against Fraud
Dash cameras play a crucial role in curbing fraudulent insurance claims and staged accidents. By providing an unbiased and objective record of incidents, they act as a deterrent to false accusations and exaggerated claims. The presence of a dash camera alone can discourage unethical behavior on the road, ultimately contributing to a fairer and more transparent driving environment.
Enhancing Driving Behavior
Dash cameras also serve as a tool for self-improvement when it comes to driving behavior. Knowing that your actions are being recorded can encourage you to drive more responsibly, obey traffic rules, and practice safe driving habits. Some advanced dash cameras even provide real-time feedback and alerts for potentially dangerous behaviors, contributing to safer roads for everyone.
Peace of Mind and Security
Beyond accidents and incidents, dash cameras provide an extra layer of security to your vehicle, both when it's in motion and when it's parked. Many dash cameras feature parking mode, which activates recording when motion or impact is detected while the vehicle is parked. This added security can deter theft, vandalism, and other unwanted activities.
User-Friendly Features
Dash cameras are designed with user convenience in mind. Many models offer features such as loop recording, which ensures that older footage is automatically overwritten to prevent storage issues. Additionally, user-friendly interfaces and smartphone apps make it easy to review, save, and share recorded footage whenever needed.
In conclusion, dash cameras have evolved into more than just devices for recording videos. They have become indispensable tools that enhance safety, security, accountability, and peace of mind on the road. As technology continues to advance, dash cameras are likely to become even more sophisticated, providing drivers with increasingly advanced features and capabilities to navigate the complexities of modern driving. Whether you're a daily commuter, a road trip enthusiast, or simply seeking an extra layer of protection, a dash camera is a valuable investment that can make a significant difference in your driving experience.