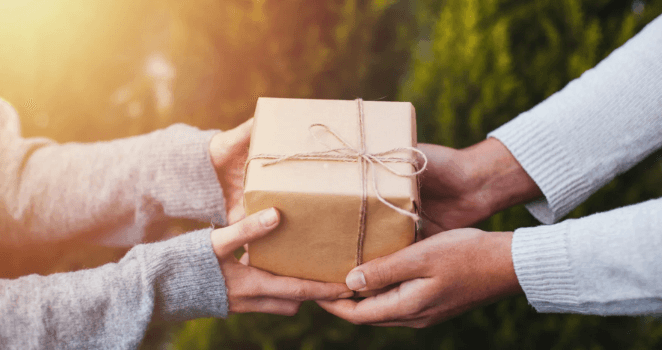 Gift-giving has existed for as long as humans have been on the earth. We give gifts to each other for a wide range of reasons, and gifts can come in all shapes and sizes. Selecting the perfect gift can be daunting, especially if you are trying to be unique and
creative with your gift.
Thankfully, there are options out there, and with easier access to unique gifts and fun activities, you can get the perfect gift for everyone on your list. The tips below will also help you find the perfect Pennsylvania gifts for your special someone. So, settle down and check out these gift-giving tips from Alleghenies Marketplace in The Keystone State!
Gift-Giving Tips From the Pros
Know Your Audience
This might seem like a common-sense thing, but it is worth mentioning as a reminder. Think about how well you know your recipient. And think about what they are like now, not necessarily what you remember about them from years ago. For example, your sister might have been obsessed with horses growing up, but she might have grown out of that after 20 years. Your best friend might have once collected sunflower memorabilia, but they might have changed their preferences now. Look at their home, talk to them, see what they are doing and watching right now. Make sure you are buying a gift for the current version of them, not a past version you have fond memories of.
Trim Your List
During the holidays, it can be particularly stressful trying to buy great and meaningful gifts for everyone on your list. There is only so much time and money you can commit to gift-giving each season. Buying for too many people can be frustrating and draining. So, be serious and consider who you really need to be buying gifts for. A generous spirit is wonderful, but do not end up buying gifts for a lot of people because you feel guilty if you do not. When you buy a gift, do it with a joyful heart, and it will make it easier on you, and your recipient will see and feel that love in your gift as well!
Handmade
Gifts that truly come from the heart are some of the most memorable. But what if you are not creative yourself or just do not have the time to do homemade gifts yourself? You are in luck because you can still give amazing handmade Pennsylvania gifts that have been made with the same love, care, and attention you would. Online shops and boutiques like Alleghenies Marketplace offer you a quick and easy way to find unique handmade and personalized items for your special someone. From jewelry to clothes to beauty products to home decor, you can find something for everyone on your list!
Humor
A gift that makes you and your recipient laugh or remember good times, and memories certainly can't help but be memorable. If you know your recipient would enjoy it and see the humor in the gift, going with the fun gift can be a breath of fresh air for you both. Use caution, though, to make sure you do not accidentally offend or hurt your recipient with the joke and humor of the gift. Safe options can include a fun and personalized shirt, mug, hat, or another item that they can use when and where they want.
Think Outside the Gift Box
 Has a loved one expressed an interest in simpler living, and yet you want to buy them a gift? What about an experience? Rather than cluttering their lives with more stuff they don't really need or want, give them the best gift possible- life. Find something to do together or get them a gift that allows them to do and see things they will enjoy. Mini vacations, museum trips, or just hanging out together are all great and creative ideas for making your Pennsylvania gift ideas more personalized, unique, and memorable.
Less is More
While it is the grand gifts that often get the attention at a party, they are not always the ones that mean the most to the one opening the present. Rather than putting money into one big gift that might be a gamble, consider smaller gifts. $30 into one gift or $30 into multiple smaller gifts costs you the same, but the difference might be huge for your recipient. Also, remember that despite the focus society puts on extravagant gifts, simply getting a gift of any sort can be enough to put a smile on someone's face.
Nod to the Past
Whether it is that hint of nostalgia, the ability to reminisce about good times, or a personal connection or memory, older items and gifts can be a good thing. Many Pennsylvania gift shops and online marketplaces offer fun vintage, chic, and retro items that might be worth checking out.
What They Want
Despite the taboo that seems to have settled around this concept, it is okay to just ask your recipient what they might like to get. It is better to ask and have a general idea of what direction to go with your gift-giving than to totally miss the mark. With a few ideas in mind, you can start shopping online and find that perfect gift that you are sure to love.
Common Questions About Gift Giving
Is a gift card ever acceptable?
There is nothing wrong with giving someone a nice gift certificate or even cash as a gift. Sometimes, it is hard to know what to get- especially at a big event like a wedding or a big retirement party. In cases like these, money or a gift card can be a nice way to show you are thinking about them without the risk of getting them something they don't want or need.
Is regifting O.K.?
Regifting has gotten a bad rap over the years. However, it is not always a cardinal sin as long as you do it tactfully. If you have received a gift that you know someone else would love, there is no harm in passing it along so they can enjoy it as well. Just be sure you did not get the gift from them originally, as that could be a little awkward!
What if they hate the gift?
There is always a chance a gift misses the mark. However, in most cases, even the apparent disappointment might not be what is really going on. Is the recipient someone who is quiet and reserved? If so, then they might not gush over a gift and give a simple 'thank you, this is lovely' when they open your gift. Make sure you are not reading into their reaction too much.
Conclusion
Finding a Pennsylvania gift that is perfect for your special someone can be daunting and overwhelming at times. Thankfully, you do have options, and with quick and easy access to unique gifts online, you can get the perfect gift for everyone on your list. Click here to contact Alleghenies Marketplace to learn more and to make gift-giving fun once again!