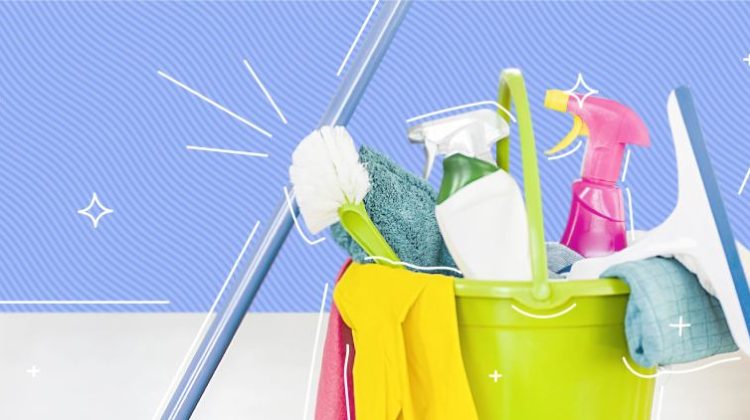 In today's fast-paced world, time is of the essence, and maintaining a clean and organized environment can often take a back seat. Whether it's a residential space or a commercial establishment, cleanliness is essential not only for aesthetics but also for health and productivity. This is where professional cleaning companies come into play, offering a wide range of services to ensure your space remains pristine without you having to lift a finger.
The Scope of Services
Professional cleaning companies offer an array of services tailored to meet the unique needs of each client. From regular maintenance cleaning to deep cleaning and specialized services, they are equipped to handle various requirements. Common services provided by cleaning companies include:
1. Regular Cleaning
Regular cleaning services encompass daily or weekly maintenance tasks. This includes dusting, vacuuming, mopping, sanitizing surfaces, and maintaining general tidiness. It's an essential service for maintaining a clean and presentable environment.
2. Deep Cleaning
Deep cleaning goes beyond the surface and targets hidden dirt, grime, and accumulated dust. It involves cleaning areas that are often overlooked in routine cleaning, such as behind appliances, under furniture, and inside cabinets. Deep cleaning is typically done on a less frequent basis and is crucial for maintaining hygiene.
3. Specialized Cleaning
Certain spaces require specialized cleaning due to their unique nature. This might include carpet cleaning, window washing, upholstery cleaning, and even high-pressure cleaning for outdoor spaces. These services are tailored to the specific requirements of the area being cleaned.
4. Move-in/Move-out Cleaning
When moving in or out of a property, thorough cleaning is necessary to ensure the space is left in optimal condition. Cleaning companies offer comprehensive move-in and move-out cleaning services, saving you time and effort during a busy transition.
Benefits of Hiring a Professional Cleaning Company
The decision to hire a professional cleaning company can yield numerous benefits that contribute to a healthier, more organized, and productive environment:
1. Time and Convenience
One of the primary advantages of hiring a cleaning company is the time you save. Instead of spending your precious time cleaning, you can focus on other important tasks, both personal and professional. The convenience of having a team of experts handle the cleaning process is invaluable.
2. Expertise and Equipment
Professional cleaning companies have the necessary expertise and equipment to clean effectively and efficiently. They are trained in using the right cleaning products for different surfaces, ensuring thorough cleaning without causing damage.
3. Health and Hygiene
A clean environment directly impacts health and well-being. Professional cleaners eliminate allergens, bacteria, and germs, contributing to a healthier space for occupants. This is especially crucial in commercial settings where employee health can influence productivity.
4. Enhanced Aesthetics
A clean space is visually appealing and creates a positive impression on visitors, clients, and customers. Whether it's a home, office, or retail space, cleanliness enhances the overall aesthetics, making it more inviting.
5. Cost-Effectiveness
While it might seem counterintuitive, hiring a professional cleaning company can actually be cost-effective in the long run. Regular maintenance prevents the need for expensive repairs or replacements due to neglect or improper cleaning.
Choosing the Right Cleaning Company
When selecting a cleaning company, it's important to consider factors such as reputation, experience, range of services, and customer reviews. Requesting quotes and discussing your specific cleaning needs will help you find a company that aligns with your requirements.
In conclusion, the role of a professional cleaning company goes beyond just maintaining cleanliness. It contributes to a healthier, more organized, and aesthetically pleasing environment while saving you time and effort. Whether for residential or commercial spaces, enlisting the services of experts in the cleaning industry can make a significant difference in the overall quality of the space.