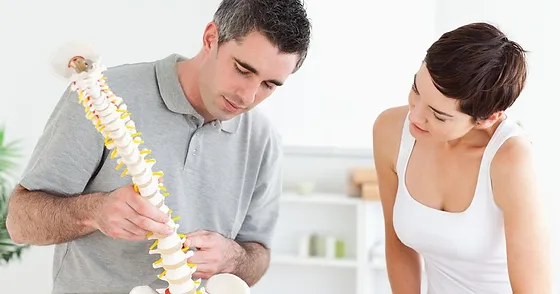 Physical therapy is an essential component of healthcare that aims to aid in the recovery of injuries, the management of chronic conditions, and the enhancement of overall quality of life. Physical therapists play a crucial role in providing patients with hands-on treatments and exercises, but patient education is equally important. In fact, patient education is frequently the foundation of effective physical therapy outcomes. In this article, we will discuss the significance of patient education in physical therapy, its benefits, and how it enables individuals to play an active role in their own recovery.
Knowledge of Physical Therapy
Physical therapy focuses on diagnosing, treating, and preventing musculoskeletal and movement-related disorders. Physical therapists are highly trained healthcare professionals who work with patients of all ages to treat a variety of conditions, such as:
Orthopedic Conditions: Such as sprains, strains, fractures, and post-surgical rehabilitation.
Neurological Conditions: Conditions of the nervous system, such as stroke, multiple sclerosis, and Parkinson's disease.
Cardiopulmonary Conditions: Such as chronic obstructive pulmonary disease (COPD) and rehabilitation following cardiac surgery.
Pediatric Conditions: Conditions affecting children, such as developmental delays, cerebral palsy, and sports injuries.
Sports Injuries: Muscle tears, ligament sprains, and overuse injuries are examples of sports injuries.
Management of Chronic Pain: for conditions such as arthritis and fibromyalgia.
Physical therapists employ a variety of techniques and interventions to assist patients in achieving their individual objectives. These may include manual therapy, therapeutic exercises, modalities (such as ultrasound or heat), and patient education.
Patient Education's Role in Physical Therapy
Education of the patient is integral to the physical therapy process. It entails providing patients with information, tools, and direction to help them comprehend their condition, treatment plan, and how to effectively manage their symptoms. Here are some important aspects of physical therapy patient education:
1. Condition Understanding: Patients are educated on their specific illness or injury, including its causes, symptoms, and physiological effects.
2. Treatment Plan: Physical therapists explain the treatment plan, which includes the goals of therapy, the types of interventions used, and the anticipated length of treatment.
3. Self-Care Techniques: Patients are taught self-care techniques, such as exercises, stretches, and proper body mechanics, to aid in the management of their condition and the prevention of future complications.
4. Pain Management: Education is provided on pain management strategies, such as the use of ice or heat, medication management, and lifestyle modifications.
5. Home Exercise Programs: Physical therapists design individualized home exercise programs that patients can perform independently to aid in their recovery.
6. Lifestyle Modifications: Patients are counseled on making lifestyle modifications, such as ergonomic changes at work or alterations to daily activities, to reduce pain and improve function.
7. Injury Prevention: Patients are educated on injury prevention strategies to prevent future complications or re-injuries.
8. Progress Monitoring: Patients are taught how to monitor their progress and communicate any changes or concerns to their physical therapist.
9. Empowerment: Patient education empowers individuals to play an active role in their own recovery and to make educated healthcare decisions.
10. Confidence Building: Understanding their condition and treatment plan can boost patients' confidence and motivation, which are crucial for effective rehabilitation.
The Benefits of Physical Therapy Patient Education
The incorporation of patient education into North Carolina physical therapy provides numerous advantages for both patients and healthcare providers:
1. Better Outcomes: Informed patients are more likely to actively participate in their treatment plan and adhere to prescribed exercises and strategies, resulting in better outcomes.
2. Enhanced Self-Management: Education provides patients with the knowledge and tools to effectively manage their condition, thereby reducing the frequency of healthcare visits.
3. Empowerment: Patients feel more in control of their health when they understand their condition and how to manage it, which boosts their self-assurance.
4. Prevention: Individuals can avoid future problems or re-injury with the aid of injury prevention education and lifestyle modifications.
5. Better Communication: The result is more personalized care.
6. Reduced Anxiety: Understanding the treatment process and what to anticipate can reduce the anxiety and fear associated with a medical condition.
7. Improved Compliance: Educated patients are more likely to adhere to prescribed treatments and exercises, thereby decreasing the likelihood of complications or setbacks.
8. Cost-Effective: By encouraging self-management and reducing the need for extensive medical interventions, patient education can result in long-term cost savings.
9. Quality of Life: In the end, patient education helps individuals improve their quality of life by allowing them to actively engage in enjoyable activities and live with less pain or discomfort.
Communication's Role in Patient Education
Physical therapy patient education relies heavily on effective communication. Physical therapists are required to communicate complex medical information in a manner that patients can comprehend and implement. Physical therapists utilize the following communication skills to educate their patients:
1. Active Listening: Physical therapists listen actively to their patients' concerns, questions, and feedback in order to address their unique needs and preferences.
2. Plain Language: Complex medical terms are explained in simple, easy-to-understand language so that patients fully comprehend their condition and treatment plan.
3. Visual Aids: Diagrams, models, and videos are used to assist patients in visualizing their condition, anatomy, and recommended exercises.
4. Questioning: Physical therapists encourage patients to ask questions and seek clarification to ensure that they comprehend their condition and treatment thoroughly.
5. Tailored Communication: Information is tailored to the specific needs of each patient, taking into account their age, literacy level, cultural background, and personal preferences.
6. Reiteration: Repetition of key points reinforces the most important information and ensures that patients retain and apply it.
7. Encouragement: Patients are encouraged to take an active role in their rehabilitation and to voice any concerns or difficulties they may encounter.
8. Ongoing Communication: Patient education is a continuous process, with physical therapists regularly checking in with patients to monitor progress, answer questions, and provide additional direction as needed.
The Patient's Educational Role
Physical therapists play a crucial role in educating patients, but patients' active participation in the education process is also essential. Here are some ways patients can maximize the benefits of their own education:
1. Ask Questions: Don't be afraid to inquire about your condition, treatment plan, and exercises.
2. Take Notes: Consider jotting down notes or recording your physical therapy sessions for future reference.
3. Practice at Home: Follow your home exercise program diligently and inform your physical therapist of any difficulties or concerns you encounter.
4. Communicate: Maintain open communication with your physical therapist regarding your progress, setbacks, and condition changes.
5. Seek Resources: In addition to your physical therapist, seek reputable sources of information about your condition and treatment to educate yourself further.
6. Attend All Scheduled Follow-Up Appointments: Attend all scheduled follow-up appointments to evaluate progress and receive ongoing education and direction.
The Conclusion
Physical therapy outcomes are fundamentally dependent on patient education. It enables individuals to take an active role in their recovery, increases treatment adherence, and improves quality of life in general. By providing patients with the knowledge, tools, and confidence to effectively manage their condition, physical therapists play a crucial role in restoring mobility, reducing pain, and achieving optimal physical function. Remember that active participation in your own education is essential to maximizing the benefits of this essential healthcare discipline if you are considering physical therapy or are currently receiving it, more info about NC Center for PT.