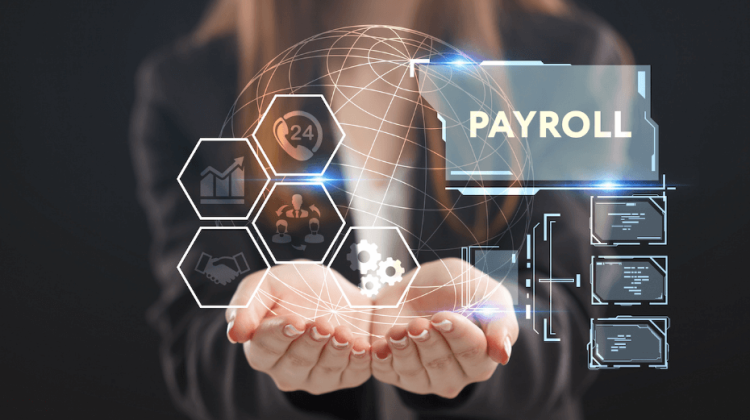 Imagine that none of the HR professionals have to perform data entry all day long. Also, imagine employees getting transparency in their payroll so everything is clear and every minute accounted for.
Won't that be amazing?
Today, employers are just one part of the puzzle. Without employees and their engagement, the expected results are not possible anymore. Instead of centralization, decentralization in the management of a company means better ideas, more engagement, and high success rates.
Benefits for the HR team
After adapting technological advancements in the company, higher engagement, fewer mistakes, higher efficiency, and more effectiveness, etc. become possible. The major benefits of using payroll software in Pakistan are given below:
Lower chances of manual data entry and data entry errors
Improved accuracy in Payroll calculations
Simplifying the recruitment process
Saving time and cost side by side
Enhanced compliance
Let us discuss these pros, one by one, below:
1. Lower chances of manual data entry and data entry errors
When you automate the system, it comes with the thrill where you no longer have to enter data manually. When everything is automatic, it indirectly leads to fast data management, fewer errors, and more time availability for other tasks like creating long-term plans and risk assessments.
Statistically speaking, almost 4% of error is seen when data is entered manually.
So, why nolt try automating data entry processes and make sure that human error is no longer a dilemma that your company has to face daily leading to huge financial losses?
2. Improved accuracy in Payroll calculations
One of the trickiest parts of HR functions is Payroll calculations. Knowing how much to deduct in taxes and absentees, knowing how much bonus to add for good performance, and understanding how to make sure that you are in compliance with all terms and regulations, are some of the hectic and risky calculations.
These are risky because, with even a single mistake, the company can face thousands of dollars in loss.
But, when you are using automatic software, these concerns vanish into thin air.
3. Simplifying the recruitment process
The recruitment process is also one of the core HR processes that require attention and proper screening. If not done properly, you may lose a potential employee just because the screening was done poorly.
Nowadays, just adding the recruitment software or integrating the recruitment module into your already existing software can manage the screening with a simple click. Just add your requirements and let the software present to you the candidates that check all the boxes.
All you have to do now is start interviewing, selecting the best option, and proceeding with onboarding.
4. Saving time and cost side by side
When you are minimizing the chances of human error, fast-tracking the recruitment process, and reducing chances of error in both payroll management and recruitment, it means you are saving time and money.
You save time by not having to redo the whole spreadsheet when the balance sheet is not balanced.
You also do not have to recruit again and again because you selected the wrong candidate the first time. Another cost saving is when there are no mistakes that could cost you hundreds and thousands of dollars.
5. Enhanced compliance
From following all tax regulations to making sure that all steps are followed as the law states, the law of the country that your office is working in, then compliance is no longer an issue.
By using the software, your company will successfully stay compliant with all labor laws and other legal regulations. This is because the tax rates, brackets, recorded time, and any penalties; everything is covered by the software.
Benefits for the other teams
Transparency in payroll processing
Transparency in recruitment and onboarding
Employee self-service
Attendance transparency
Performance management
Now, brief detail for the above points:
1. Transparency in payroll processing
When the company uses software so that payroll processing is automated, then everyone can be sure of the calculations. No employees will say that their pay was calculated wrongly. The software will calculate the payroll by also incorporating the taxes and any other deductions.
2. Transparency in recruitment and onboarding
When a company uses software for recruitment and onboarding, there is no chance of nepotism. It means the recruitment is done by law without any influence or unethical ways. This is a big benefit for the employees who fulfill the requirements but lack nepotism to secure the job.
3. Performance Management
When your company is automating every process, the employees can be sure of the performance evaluation. Their punctuality, leaves, task completions, and so on are put in the software without any mistakes.
This helps in increasing employee engagement as well.
Conclusion
Payroll software in Pakistan has become essential if you want to manage your employees effectively and become great at managing all HR processes efficiently. HR professionals can use this automation to make sure that data entry mistakes are avoided and other processes, especially payroll, are streamlined so that none of the employees are affected.
At the same time, employees can use such software solutions to check all details regarding their attendance, performance, payslip, and so on.