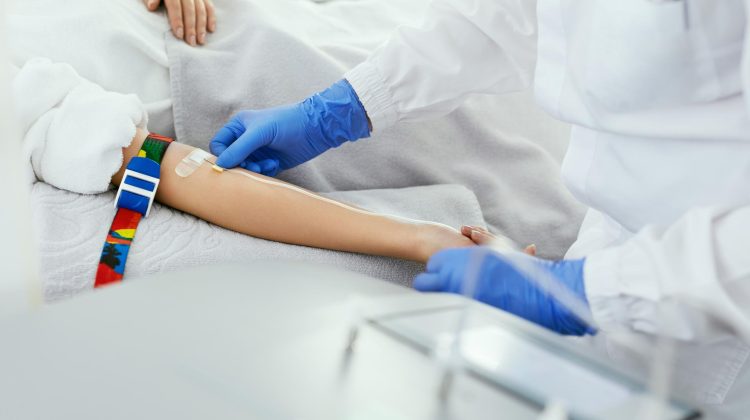 In the realm of holistic and alternative medicine, ozone therapy has emerged as a dynamic and innovative approach to health and wellness. One of the notable methods within the ozone therapy spectrum is Ozone IV Therapy, which involves the intravenous administration of ozone-enriched solutions. This technique capitalizes on the therapeutic potential of ozone, a reactive form of oxygen, to potentially address a wide range of health conditions. In this comprehensive article, we delve into the depths of Ozone IV Therapy, exploring its mechanisms, applications, benefits, considerations, and its role in shaping the landscape of integrative medicine.
Unveiling Ozone IV Therapy:
Ozone IV Therapy, also known as "Ozonated Autohemotherapy," involves the infusion of ozone-enriched blood back into the patient's body via intravenous injection. The ozone-enriched solution is prepared by mixing medical-grade ozone with a small quantity of the patient's own blood. The resulting mixture is then reintroduced into the bloodstream, where ozone's potential therapeutic effects can be harnessed to support healing and overall well-being.
Understanding the Process:
Ozone IV Therapy is performed under the supervision of skilled medical practitioners in a controlled clinical setting. The process involves several key steps:
Blood Extraction: A small amount of the patient's blood is drawn, often from a vein in the arm.
Ozone Infusion: The extracted blood is mixed with medical-grade ozone, creating an ozone-enriched solution.
Reinfusion: The ozone-enriched solution is reintroduced into the patient's bloodstream through intravenous infusion.
Mechanisms and Potential Benefits:
The therapeutic potential of Ozone IV Therapy stems from the properties of ozone and its interaction with the body's systems:
Enhanced Oxygenation: Ozone's molecular structure contains three oxygen atoms, making it a more potent oxygen source. This heightened oxygenation can support cellular metabolism, tissue repair, and overall vitality.
Antimicrobial Effects: Ozone is known for its antimicrobial properties, which could aid in managing infections and promoting immune responses.
Anti-Inflammatory Actions: Ozone's potential to reduce inflammation may benefit individuals with chronic inflammatory conditions.
Oxidative Stress Reduction: Ozone's potential to counteract oxidative stress might have positive implications for various health challenges.
Immune Modulation: Ozone's influence on the immune system could contribute to immune modulation, offering potential benefits for immune-related conditions.
Possible Applications:
Ozone IV Therapy has shown promise in addressing a diverse range of health conditions, including:
Chronic Infections: The therapy's antimicrobial effects may aid the body in managing chronic infections.
Autoimmune Disorders: The potential immune-modulating effects of ozone might provide relief for individuals with autoimmune conditions.
Chronic Fatigue Syndrome (CFS): Enhanced oxygenation and potential anti-inflammatory effects could benefit those with CFS.
Cardiovascular Health: Ozone's potential to improve oxygenation and circulation may have implications for cardiovascular wellness.
Considerations and Future Implications:
As of my last knowledge update in September 2021, Ozone IV Therapy continues to evolve. Ongoing research aims to further understand its efficacy, safety, and optimal application for different conditions. Individuals considering this therapy should consult with qualified medical professionals and make informed decisions tailored to their specific health needs.
In Conclusion:
Ozone IV Therapy represents a bridge between traditional medical practices and innovative approaches to wellness. By introducing ozone into the bloodstream via intravenous infusion, this therapy offers a potential avenue for addressing complex health challenges. While its promise is captivating, ongoing research, collaboration among practitioners, and a balanced approach are crucial to ensuring Ozone IV Therapy's integration within the evidence-based landscape of integrative medicine. As the journey of exploration continues, Ozone IV Therapy holds the potential to revolutionize holistic healthcare, providing a powerful tool for individuals seeking comprehensive solutions for their health and well-being.