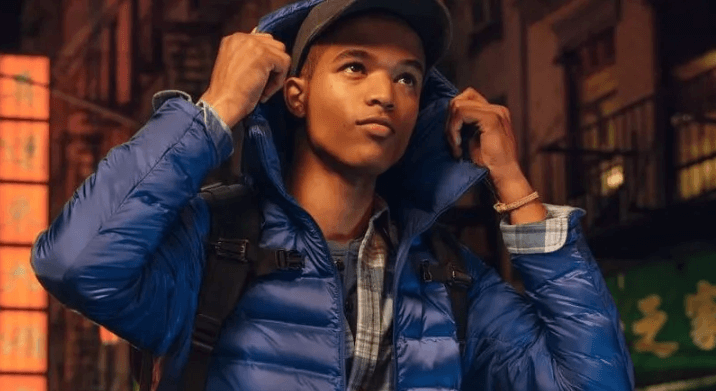 : Leather puffer jacket emerge as a captivating marriage of style and warmth, capturing the attention of both fashion enthusiasts and practical wearers alike. This unique fusion blends the timeless charm of leather with the functionality of puffer insulation, resulting in a garment that embodies fashion-forward sensibilities and weather-ready practicality. As the fashion world continuously seeks innovative approaches to outerwear, leather puffer jackets have garnered a special place for their ability to seamlessly merge aesthetics with functionality.
Puffer Jacket Design and Structure: The quintessential design of a puffer jacket is marked by its distinctive quilted pattern that houses insulation material within individual compartments. Typically filled with down feathers or synthetic fibers, this structure optimizes warmth retention by preventing the fill from shifting and creating cold spots. Adapted to the realm of leather, the quilted design retains its prominence, maintaining the iconic puffer appearance that has become synonymous with coziness and style.
Leather Types and Quality: The choice of leather significantly influences the jacket's overall appeal, durability, and texture. Lambskin and cowhide are commonly utilized for crafting leather puffer jackets, each offering distinct attributes. Lambskin lends a supple feel and lightweight nature, while cowhide boasts rugged durability and a textured finish. The quality of the leather further defines the jacket's longevity and ability to age gracefully, ensuring that it stands as a timeless investment piece in any wardrobe.
Warmth and Insulation: A defining feature of leather puffer jackets is their exceptional warmth, achieved through the synergy of leather's natural insulation properties and the insulating fill within the quilted pockets. This formidable combination creates a barrier against cold temperatures, keeping wearers comfortably shielded in even the most frigid conditions. The quilted structure also minimizes heat loss, allowing individuals to revel in the luxurious warmth that only leather puffer jackets can provide.
Versatility in Styling: One of the most remarkable attributes of leather puffer jackets is their unparalleled versatility in styling. Adaptable to diverse occasions, they effortlessly transition between casual and formal settings. Paired with jeans and sturdy boots, a leather puffer jacket exudes a rugged charm suitable for urban adventures. On the other hand, layered over a dress or tailored trousers, it transforms into a sophisticated outer layer for semi-formal affairs.
Color Options and Accents: Leather puffer jackets embrace a spectrum of color options beyond the classic black and brown, offering a canvas for individual expression. From earthy tones to vibrant hues, the color variety allows wearers to align their jacket with their personal style. Moreover, leather puffer jackets often feature stylish accents such as fur-trimmed hoods or metallic hardware, elevating their visual appeal while retaining their utilitarian essence.
As we navigate the interplay of fashion and function, leather puffer jackets emerge as an emblem of innovative design. Their quilted structure, coupled with the enduring allure of leather, creates a harmonious balance that transcends seasons and trends. In the pursuit of versatile and distinctive outerwear, the leather puffer jacket undoubtedly stands as a choice that promises both style and warmth.
Modern Design Elements: In the realm of puffer jacket, contemporary design elements seamlessly marry fashion and functionality, resulting in garments that are not only warm but also exude cutting-edge style. Asymmetrical zippers, for instance, add an avant-garde twist to the traditional puffer aesthetic, infusing an element of edginess that resonates with modern sensibilities. Belted waists offer both a customizable fit and a flattering silhouette, allowing wearers to cinch the jacket for a tailored look. Detachable hoods provide adaptability, enabling individuals to transition between different weather conditions without compromising on style.
Seasonal Transition: Leather puffer jackets excel as the quintessential transitional pieces that effortlessly bridge the gap between seasons. Their multifaceted nature shines as they offer exceptional warmth during colder months while remaining surprisingly lightweight for milder weather. This adaptability ensures that you are suitably dressed regardless of fluctuating temperatures, making the leather puffer jacket an essential component of any wardrobe.
Practicality and Comfort: The marriage of practicality and comfort is at the core of leather puffer jackets' allure. Despite their insulation, these jackets retain a remarkable lightweight quality that facilitates ease of movement—an indispensable feature for urban dwellers and outdoor enthusiasts alike. Their versatile nature renders them suitable for an array of activities, whether navigating bustling city streets or embarking on countryside adventures. The fusion of form and function is epitomized by leather puffer jackets, catering to those who demand both style and performance from their outerwear.
Care and Maintenance: Ensuring the longevity of your leather puffer jacket necessitates proper care and maintenance. Regular cleaning and conditioning are vital to uphold the quality of the leather. Storage in a cool, dry place away from direct sunlight is paramount to prevent any degradation. Following manufacturer guidelines and employing leather-specific care products are key to maintaining the jacket's sheen and integrity, ensuring that it remains a cherished piece in your wardrobe for years to come.
Ethical Considerations: While the allure of leather and fur is undeniable, ethical considerations are of utmost importance. For those who seek alternative options, the market caters to vegan or cruelty-free alternatives that echo the style and comfort of their leather counterparts. These alternatives provide peace of mind for individuals who prioritize ethical sourcing and sustainable practices in their fashion choices.
Celebrity and Pop Culture Influence: The enduring popularity of leather puffer jackets is further accentuated by their presence in celebrity wardrobes and pop culture. Celebrities and influencers alike have embraced these jackets, elevating them to coveted status. Their appearances in movies, music videos, and fashion editorials have solidified leather puffer jackets as iconic symbols of contemporary style, further enhancing their appeal and cultural relevance.
As we navigate the intersection of innovation and style, modern design elements in leather puffer jackets redefine what it means to be both fashionable and functional. Their ability to transition seamlessly between seasons, coupled with their comfort and practicality, places them at the forefront of outerwear choices. With due attention to ethical considerations and care, a leather puffer jacket becomes an enduring companion that embraces the best of modern design while cocooning you in warmth and style.