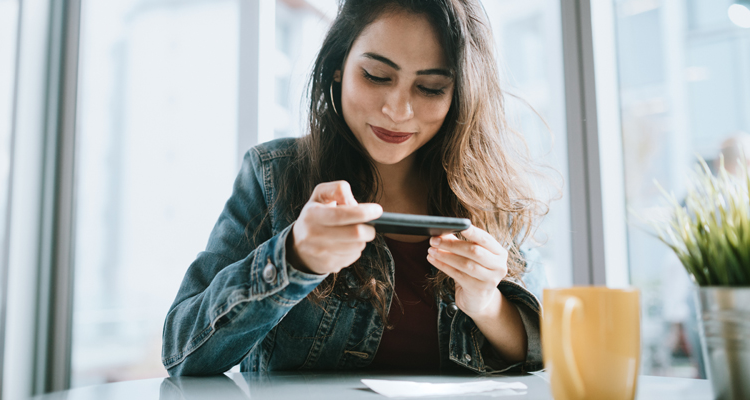 In today's fast-paced world, anything that helps optimize any daily tasks or requirements for personal or business matters provides a significant advantage. Online banking is one of these luxuries that not only saves a substantial amount of time but also allows bank clients to monitor and optimize their finances like never before.
Not all online banking platforms are created equal. It's important that you have peace of mind regarding not only the function of your online platform but the security as well. Farmers Bank online banking is one of the leading platforms for customers in Idaho and the surrounding areas.
Choosing the right online banking provider for you is still difficult. It seems that not a day goes by that you don't see some type of advertisement for an online banking provider or some new signup offer. In this article, we'll go over the most important dynamics when choosing the right online banking for you or your business.
Choosing the Right Online Banking Platform
You're probably wondering, "Aren't all online banking platforms pretty much the same?" While many of them may look similar, the truth is not all online banks provide the same services. Depending on what your needs are, one platform might be better suited for you than another. Use the following section as a guide to navigating your way through the endless sea of online banking platforms.
How Accessible Is a Live Agent?
The online banking experience is void of live person-to-person contact – it gives us the ability to handle things at our own speed and make changes in real time. However, there are some occasions that require the assistance of a live agent – and fast. The last thing you want is a platform that gives you the sole option of submitting a ticket and you get the dreaded "Someone Will Be In Contact Within 24-Hours" message. It helps to have a general idea of how long it takes to get a genuine human on the other line.
This is vital for situations where you lose your debit card, are a victim of fraud, or have other financial emergencies. It's much easier to explain a situation with a real human and work out a solution instead of being placed in limbo by AI. We would say it's mandatory to have a banking platform that gives you access to a real customer service agent 24/7.
Find Out About Checks
In some financial circles, checks are nearly obsolete. Finding out the procedure regarding checks can save you a lot of time and hassle in the future. While nearly every bank still accepts checks, not all of them give you the opportunity to choose a mobile check deposit online.
This is done by snapping a photo of the front and back of the check and submitting it through the online portal. This is much faster than using the postal service – and you'll see your funds much quicker. Finally, ask about the timeframe for funds availability of your mobile check deposit.
Inquire About Bank Security
Look into the bank and how its security infrastructure is set up. Find out how secure their 2FA-authentication is and what system they use. Don't hesitate to do your own test on their security system. Log on from a different computer than normal and make sure it triggers a request for additional authentication – preferably 2FA in the form of text messaging that provides security tokens.
Be Clear About Fees
Some online banks have fees they use that are only temporary, used to hook new members in as a promotion. However, most of these usually expire after 12 months and often shift to higher fees and rates without any warning. It may be listed in the fine print – and conveniently easy to miss.
Is the Bank FDIC Insured?
This is one of the most vital elements when opening a bank account of any kind – regardless of whether you're using an online account or not. When a bank is FDIC insured, any money you deposit and hold in the institution is covered – generally up to $500,000. This includes identity theft, fraud, and other activities that could potentially drain your account of money.
Check ATM Fees and Reimbursement Rules
ATM fees can quickly mount if they go unchecked – get a copy of the fee schedule so you know what you pay for all ATM transactions. The ideal situation would be an account with zero ATM fees for in-network transactions, along with a reimbursement for out-of-network transactions.
This can save you a substantial amount of money – especially if you frequently travel to areas where your bank doesn't have ATMs. Read the fine print – your bank may not charge fees, but you could still be subject to fees from the financial institution that owns any alternative machine you happen to use. Many banks refund these fees as a courtesy to their customers – a service that you'll find invaluable as time goes on.
Does the Website Provide the User Experience You're After?
Online banking has grown to the point of allowing clients to handle stocks, purchase cryptocurrency, file taxes, and nearly any other financial transaction you could imagine. Do your research and ask about additional tools or applications that come with your online banking platform. Are you looking to keep track of your taxes? Do you need business banking? Maybe you're looking for some type of reward points for shopping. If the dashboard doesn't provide the user experience you're looking for, it might be worth looking elsewhere.
The Convenience of Additional Capabilities
Opening an online bank account with the capabilities of Farmers Bank online banking not only makes your financial affairs easier and more convenient, but you're empowered to take full control of your financial profile in its entirety.
You'll have access to charts that display your spending habits, tips on how to cut back on spending to save for a significant purchase, put your money to work for you through different investment avenues, and pay your bills from one central location without leaving the comfort of your home.
Farmers Bank Idaho offers all of the services mentioned above for clients and more – with the guarantee of security through FDIC insurance. Learn more about Farmers Bank online banking and the different plans available today.