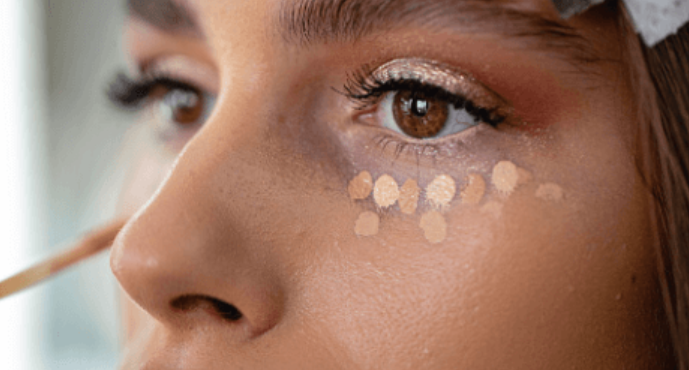 You've probably come across the term "BB cream" if you've begun dabbling in the realm of cosmetics and skincare, and you may have pondered how this product may be incorporated into your existing regimen. BB cream, which is an abbreviation for "blemish balm" or "beauty balm," is a multipurpose product that combines light coverage with beneficial properties for the skin. Adding concealer to your routine can do wonders for enhancing the effects of your foundation and helping you attain a complexion that is flawless. In this tutorial, we will delve into the art of utilizing concealer in conjunction with bb anti aging cream to get a face that is genuinely luminous.
Introduction
Because of its multitude of uses, BB cream has quickly become an essential component of many women's beauty kits. Your skincare routine will be simplified because it can be used as a moisturizer, primer, foundation, and even sunscreen all in one product. Combining BB cream with concealer, on the other hand, is a game-changer in terms of addressing particular concerns and achieving a flawless finish.
What exactly is this BB cream?
The BB cream is a hybrid product that provides benefits for the skin in addition to providing a light covering. It often includes components such as antioxidants, moisturizer, and sun protection factor (SPF), which nourish your skin while also leveling out the tone of your complexion. BB cream is the perfect product for anyone looking to achieve a natural appearance while yet receiving some coverage.
What exactly is the "Concealer"?
A concealer is a product that contains a high concentration of pigment and is used to mask flaws such as blemishes, dark circles, and redness. It is available in many different forms, such as liquid, cream, and stick, among others. Concealers can be found in a variety of colors to better blend in with your natural skin.
Getting Your Face Ready
It is essential to make sure that your skin is well prepared before beginning the application of BB cream and concealer.
In addition to hydrating, cleansing
Begin with a blank slate or canvas. After you have finished, follow up by applying a lightweight moisturizer that is formulated specifically for your skin type.
The Application of Primer
The use of a primer results in a more even surface upon which to apply cosmetics. It enables your BB cream and concealer to stick to your skin more effectively and to linger for longer.
The Technique of Dotting and Blending
Your forehead, cheeks, nose, and chin should each have a few dots of BB cream applied to them. To blend it in evenly, you can either use a cosmetic sponge or your fingertips.
How to Determine the Appropriate Tint
Choose a BB cream hue that is a close match to your natural skin color. Test it out on your jawline to make sure it blends in well.
Applying Concealer to Improve the Look of Coverage
Concealing Problem Areas
Apply concealer in little dots directly on blemishes, dark patches, or circles under the eyes. Blend the edges together carefully to achieve a natural look.
Different Concealer Colors to Address Each Concern
Conceal your dark circles with a product that has a peach undertone, and cover any redness with a product that has a green undertone.
Using Concealer in Conjunction with BB Cream
To prevent applying too much foundation, put concealer on first before applying BB cream. This guarantees that you use a less amount of product while still obtaining the desired coverage.
Combining Methods and Procedures
You can use a moist makeup sponge or your fingers to seamlessly blend the concealer into the BB cream that you are applying.
Establishing the Appearance
Use a translucent powder to set your makeup and prevent it from creasing by applying a very small amount. Pay attention to the regions that tend to become oily.
Spray for the Setting
Your makeup will last much longer if you set it with a setting spray. Simply misting your face with this will help your BB cream and concealer stay in place for the entirety of the day.
Tips for Using BB Cream and Concealer
Creating Definition with Concealer
When subtly contouring your face, use a concealer shade that is just a hair darker than your natural skin tone.
Creating a Look That Is Dewy
You may achieve a luminous and dewy finish by using a liquid highlighter with your BB cream.
Cleaning Off Makeup
At the end of the day, you should make sure that any remnants of makeup are removed with a mild cleanser. This procedure is necessary to keep the skin in good condition.
Conclusion
You may achieve a beautiful complexion with less effort by including skin brightening BB cream and concealer as part of your regular makeup routine. This is a wise approach to makeup application. The mixture provides an optimal balance of coverage and the advantages of skincare, allowing you to look and feel your absolute best at all times.