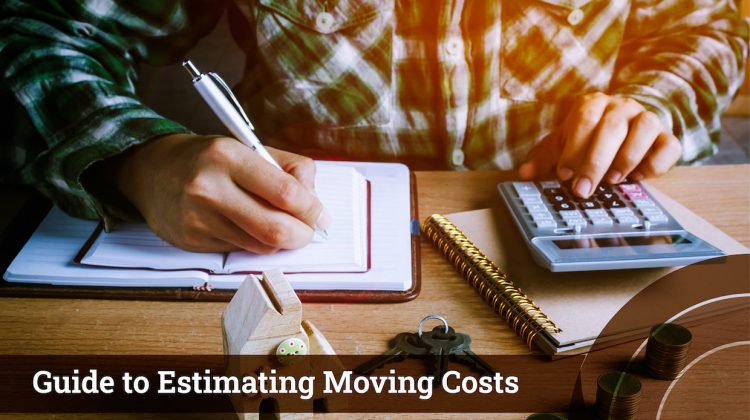 Moving is an exciting but complex endeavor with many factors to consider, including cost. Understanding the pricing structure and estimates associated with your move is critical for effective planning, whether you're relocating to a new home in the same town or embarking on a long-distance move. In this comprehensive guide, we will look at the various components of moving estimates and pricing to help you understand how much your move will cost. We will also discuss the importance of hiring professional movers without naming any specific companies.
The Fundamentals of Moving Estimates
Before delving into pricing details, it's important to understand the various types of moving estimates:
Non-Binding Estimate: This is not a guaranteed price, but rather an estimate of the expected cost based on the mover's assessment of your belongings. The final price will be determined by the actual weight and services provided.
Binding Estimate: A binding estimate is a firm price for your relocation. It is a legally binding agreement, and the final cost will not exceed the estimated amount as long as the scope of the move does not change.
Binding Not-to-Exceed Estimate: This estimate guarantees that you will not pay more than the estimated amount if the actual weight of your move is less than what was originally estimated. If the weight is greater, you will be charged the lower estimate.
Moving Cost Influencing Factors
There are several factors that can affect the cost of your move, and understanding them is critical for accurate budgeting:
Distance: The distance between your current and new locations has a significant impact on the cost. Moving long distances is generally more expensive than moving locally.
Volume and Weight: The volume and weight of your belongings are critical considerations. Costs will rise as more items and heavier loads are added.
Services: The services you select, such as packing, unpacking, and storage, will have an impact on the final cost. Additional services raise the total cost.
Time of Year: Moving during peak seasons, such as summer, can be more expensive due to increased demand.
Accessibility: Additional fees may apply if your current or new residence has limited access for large moving trucks.
Special Items: Transporting delicate or specialized items, such as antiques or pianos, may incur additional charges.
Estimates: Requesting and Understanding
Follow these steps when planning your move to request and comprehend moving estimates:
Contact Several Movers: Request estimates from several moving companies. This enables you to compare prices and services in order to find the best fit for your requirements.
In-Home Assessments: Speak with moving companies about scheduling in-home assessments. Based on the volume and weight of your belongings, they can provide more accurate estimates.
Inquire: During the estimate process, don't be afraid to inquire about the pricing structure, potential additional charges, and any discounts or promotions that may be available.
Examine the Estimate: Carefully examine each moving company's estimate. Check that it includes all of the services you require as well as any potential extra charges.
Estimates: Compare the estimates you receive, taking into account the overall cost, the services provided, and the reputation of the company.
Examine Your Insurance: Check the insurance coverage included in the estimate. Understand what is and is not covered in order to adequately protect your belongings.
Payment Terms: Discuss payment terms with the moving company. Typically, a deposit is required up front, with the remaining balance due upon delivery.
Extra Charges to Consider
When budgeting for your move, keep the following additional costs in mind:
Packing Supplies: If you choose to pack your own belongings, consider the cost of packing supplies such as boxes, tape, and bubble wrap.
Packing Services: Professional packing services will increase the overall cost.
Storage Fees: If your move necessitates the temporary storage of your belongings, keep the monthly storage fees in mind.
Travel Expenses: When planning a long-distance move, consider expenses such as gas, lodging, and meals for yourself and your family.
Moving Insurance: In the case of valuable or sentimental items, additional insurance coverage beyond what the moving company provides may be required.
Seeking Professional Moving Assistance
Greenville movers are essential in ensuring a stress-free move. Here's how they can help:
Accurate Estimates: Professional movers provide accurate estimates based on their expertise, allowing you to plan your budget more effectively.
Efficient Packing: They provide professional packing services to ensure that your belongings are securely and efficiently packed for transportation.
Equipment and Tools: Moving companies provide the necessary tools, equipment, and materials, such as furniture blankets and packing supplies, to effectively protect your belongings.
Loading and Unloading: They handle the loading and unloading of your items, relieving you of physical strain and reducing the risk of damage.
Logistical Expertise: Movers must have logistical knowledge in order to plan the route, handle transportation, and coordinate the timing of your move, all of which contribute to accurate pricing and the safety of your belongings.
Conclusion
Understanding the moving estimates and pricing is critical for effective planning and budgeting. You can ensure that your move is not only well-organized but also financially manageable by understanding the various types of estimates, the factors influencing moving costs, and the additional expenses to consider. Seeking professional movers' assistance can further simplify the process by providing you with accurate estimates and valuable services to ensure the success of your move, learn more about First Team Moving. With proper planning and an understanding of the costs involved, you can confidently embark on your relocation journey.