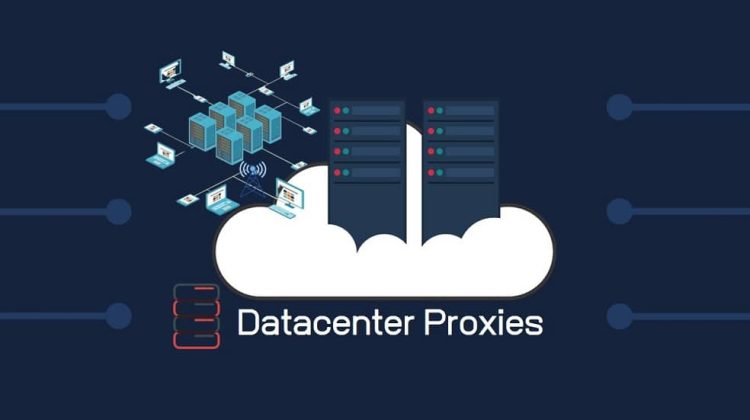 Web scraping has evolved into a critical tool for gathering valuable data from the vast expanse of the internet. Whether for market research, competitor analysis, or data-driven decision-making, efficient web scraping is essential. Datacenter proxies have emerged as a powerful ally in this endeavor, offering speed, scalability, and reliability that can greatly enhance the efficiency of web scraping projects. In this article, we delve into the world of datacenter proxies and how they can optimize your web scraping efforts.
The Importance of Efficiency in Web Scraping
Web scraping involves extracting data from websites, transforming unstructured information into valuable insights. Efficiency is crucial for several reasons:
Time-Saving: Efficient web scraping enables you to retrieve large volumes of data quickly, reducing the time required for data collection.
Timely Insights: Swift data extraction allows you to access real-time information, facilitating informed decision-making.
Competitive Advantage: Faster data acquisition ensures that you stay ahead of competitors by accessing the latest market trends and insights.
Leveraging Datacenter Proxies for Web Scraping Efficiency
Datacenter proxies offer key advantages that contribute to enhanced web scraping efficiency:
1. Speed and Rapid Connections: Datacenter proxies are renowned for their high-speed connections and low latency, enabling swift data retrieval from target websites.
2. Concurrent Requests: With datacenter proxies, you can make multiple concurrent requests, enabling you to scrape data from multiple sources simultaneously.
3. IP Rotation: Many datacenter proxy providers offer IP rotation, allowing you to switch between different IP addresses to avoid IP blocks and bans.
4. Scalability: Datacenter proxies can handle large volumes of requests, making them suitable for projects that require extensive data collection.
Supercharging Web Scraping Projects with Datacenter Proxies
1. Comprehensive Data Collection: Utilize datacenter proxies to scrape vast amounts of data quickly, enabling you to gather comprehensive insights for analysis.
2. Real-Time Market Monitoring: Monitor dynamic market trends and changes in real time, ensuring you have the latest information for strategic decision-making.
3. Competitor Analysis: Efficient web scraping with datacenter proxies allows you to gather competitor data, including pricing, product details, and promotional strategies.
4. Rapid Content Aggregation: Aggregate content from multiple websites and sources efficiently, facilitating content creation and curation.
Best Practices for Effective Web Scraping with Datacenter Proxies
Select a Reputable Provider: Choose a reliable datacenter proxy provider known for its fast and stable connections, ensuring consistent performance.
IP Rotation Strategy: Employ IP rotation to distribute scraping requests and avoid detection, optimizing the efficiency of your data collection.
Choose Optimal Locations: Select datacenter proxies with IP addresses geographically closer to the target websites to minimize latency.
In Conclusion
Datacenter proxies have revolutionized web scraping by offering unparalleled speed, concurrency, and scalability. By harnessing their capabilities, you can streamline data collection, gain real-time insights, and stay competitive in a rapidly evolving digital landscape. Whether you're a business seeking market intelligence or an individual pursuing data-driven endeavors, datacenter proxies serve as a potent tool to enhance web scraping efficiency and empower you with the information needed to make informed decisions.