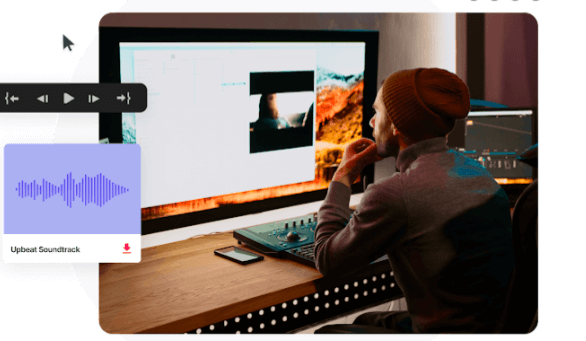 In the dynamic realm of online influence, content creators are constantly seeking innovative ways to captivate audiences and elevate their digital presence. One such groundbreaking tool that has revolutionized the way influencers connect with their viewers is video editing software. In this digital age, where attention spans are fleeting and visual appeal is paramount, mastering the art of video editing is not just a choice but a necessity for online influencers.
The Power of Video Editing Software: A Game-Changer for Influencers
Video editing software acts as the creative cornerstone for online influencers, enabling them to transform raw footage into polished masterpieces. With a plethora of advanced features and user-friendly interfaces, these tools empower influencers to seamlessly weave narratives, enhance visuals, and craft engaging stories that resonate with their audience.
Unleashing Creative Freedom
One of the key ways video editing software empowers influencers is by providing them with unmatched creative freedom. Influencers can experiment with various editing techniques, special effects, and transitions, allowing them to bring their unique vision to life. Whether it's adding captivating animations, adjusting color palettes, or synchronizing audio seamlessly, these software tools offer a plethora of options to enhance the overall viewing experience.
Here are the key ways video editing software empowers influencers by providing them with unmatched creative freedom:
Experimentation with Editing Techniques: Video editing software offers a wide array of editing techniques, ranging from basic cuts and trims to advanced effects and transitions. Influencers can experiment with these techniques to find the most impactful way to tell their story.
Incorporation of Special Effects: Influencers can add special effects such as visual filters, animations, and overlays to enhance the visual appeal of their content. These effects can transform ordinary footage into visually stunning and immersive experiences.
Seamless Transition Effects: Video editing software allows influencers to create smooth transitions between scenes or clips. Whether it's a simple fade, a stylish wipe, or a dynamic zoom, influencers can choose from various transition effects to enhance the flow of their videos.
Color Grading and Correction: Influencers have the ability to adjust the color balance, saturation, and contrast of their videos. This feature, known as color grading, enables them to create a specific mood or atmosphere, ensuring their content aligns with their brand identity.
Audio Enhancements: Video editing software allows influencers to manipulate audio elements, including background music, voiceovers, and sound effects. This softwate can synchronize audio with video, adjust volume levels, and add effects, enhancing the overall auditory experience for viewers, and music visualizer to add mesmerizing visuals to your audio.You can also add stunning sound waves to your videos in just one click using audio waveform generator. Catch Your Viewer's Attention by Adding Sound Wave Animation Online!
Text and Typography: Influencers can overlay text, titles, and captions onto their videos using a variety of fonts and styles. This feature is invaluable for conveying messages, emphasizing points, or adding context to the content.
Multi-Layered Editing: Advanced video editing software supports multi-layered editing, enabling influencers to work on multiple elements simultaneously. They can overlay images, videos, and graphics, creating visually rich and complex compositions.
Green Screen and Chroma Keying: Video editing software often includes green screen and chroma keying capabilities, allowing influencers to replace the background of their videos with any desired image or video footage. This technique opens up endless creative possibilities for influencers.
Time Manipulation: Influencers can manipulate the speed of their videos, creating slow-motion or time-lapse effects. This technique adds a cinematic quality to the content and emphasizes specific actions or details.
Creative Collaboration: Video editing software often supports collaborative features, enabling influencers to work with other creators or editors remotely. This collaborative environment fosters creativity and allows influencers to benefit from shared ideas and expertise.
Efficiency and Professionalism
In the rapidly evolving sphere of online content creation, efficiency stands as a cornerstone, and video editing software serves as a crucial catalyst in streamlining the editing process for influencers. These tools not only enable influencers to work with greater speed but also uphold the high quality that modern audiences expect. The efficiency gains are further accentuated by intuitive editing timelines and real-time previews, allowing influencers to make on-the-fly adjustments with precision. This not only expedites the editing workflow but also ensures that every frame .
Staying Ahead in the Digital Landscape
In a highly competitive digital landscape, staying ahead of the curve is essential for influencers. Video editing software equips them with the latest editing trends and techniques, enabling them to produce content that not only meets but exceeds audience expectations. Whether it's creating immersive storytelling experiences, incorporating dynamic visual effects, or seamlessly integrating audio elements, influencers can leverage these tools to stand out in a crowded online space.
There are some important about staying ahead in the digital landscape:
Adaptation to Evolving Audience Preferences: Staying ahead of the curve is paramount for influencers as audience preferences and trends in content consumption are continually evolving. Video editing software serves as a dynamic tool that allows influencers to adapt to these changes swiftly. By staying current with the latest features and techniques, influencers can align their content with what resonates most with their audience, ensuring relevance in a rapidly changing digital landscape.
Competitive Edge in Saturated Markets: In an era of oversaturation in the digital space, influencers face intense competition. Being at the forefront of the latest editing trends and techniques provides influencers with a competitive edge. It allows them to produce content that not only meets current standards but also surpasses the offerings of others, making their content more appealing and distinctive.
Enhanced Engagement and Viewer Retention: With video editing software, influencers can implement novel and engaging editing styles that capture and maintain viewer attention. By utilizing the latest trends, such as innovative transitions, visual effects, and storytelling techniques, influencers can keep their audience engaged and encourage higher levels of viewer retention.
Reflecting Technological Advancements: Video editing software often integrates the latest technological advancements, enabling influencers to leverage cutting-edge tools. This not only enhances the quality of their content but also reflects a commitment to staying technologically relevant, which can enhance an influencer's credibility and perceived expertise within their niche.
Consistent Brand Evolution: Influencers, like any brand, need to evolve to remain fresh and captivating. Video editing software facilitates the seamless integration of new visual elements, branding strategies, and stylistic approaches, allowing influencers to maintain a consistent brand image while adapting to the ever-changing tastes of their audience.
Conclusion: Empowering Online Influencers
In summary, video editing software serves as the driving force behind the success of online influencers. By harnessing the capabilities of these cutting-edge tools, influencers can unleash their creativity, enhance their content quality, and ultimately, strengthen their connection with their audience. As technology continues to advance, embracing video editing software is not just a choice but a strategic investment for influencers aspiring to leave a lasting impact in the digital world.