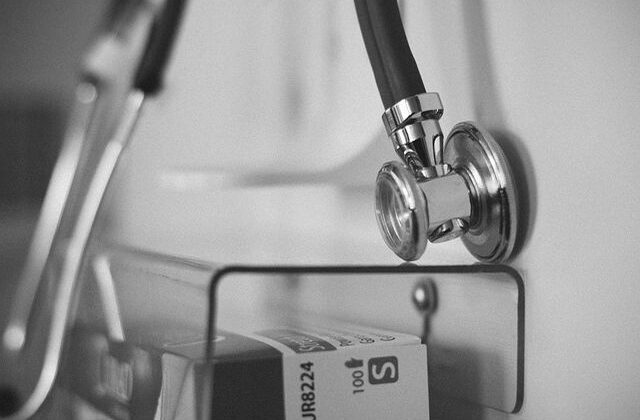 Ensuring patient data's security, integrity, and accessibility is crucial in the complex world of healthcare. Strict restrictions are established by the Health Insurance Portability and Accountability Act (HIPAA) to protect patient information. HIPAA compliance audits serve as the gold standard, carefully assessing how well healthcare firms follow these rules. To effectively navigate the landscape of these audits, one must have a thorough awareness of the crucial factors that regulate them.
1. Comprehensive Risk Analysis: The Foundation of Compliance
HIPAA compliance audits are built upon a thorough risk analysis. It would help if you did a comprehensive review of the security weaknesses, data flow, and possible threats facing your healthcare company. HIPAA requires healthcare providers to identify and evaluate risks to patient data, such as data breaches, unauthorized access, and natural disasters. This examination explores the complexities of your information systems, closely examining data transmission protocols, encryption techniques, and access restrictions. Regulators carefully review your risk analysis method during the audit. They evaluate the completeness of your risk assessment, determining if possible vulnerabilities are found, sorted, and dealt with successfully.
2. Documentation and Policies: The Pillars of Compliance
An essential component of the HIPAA compliance package is the documentation of rules and procedures. Regulators evaluate your company's capacity to develop, put into practice, and uphold patient information security policies. This documentation demonstrates your dedication to patient privacy and data security; it is more than just paperwork. A broad range of subjects, such as workforce training, data encryption, breach response, and access control, must be covered by policies. Regulators carefully examine your policies and practices during audits to make sure they comply with HIPAA regulations. Having these papers in place is not enough; you also need to make sure that your employees are aware of them and actively adhere to them.
3. Vendor Management and Business Associate Agreements: Extending Your Compliance Umbrella
Business associates and third-party suppliers are important players in data management in today's networked healthcare environment. Effectively include these additional businesses within your compliance umbrella is a problem. HIPAA compliance audits examine your agreements and vendor management procedures in great detail. Ensuring your company complies with regulations is not enough; you also need to make sure that your suppliers and business partners follow the same strict guidelines. Regulators evaluate the suppliers' security protocols and data handling procedures as part of your due diligence process. They also carefully review the provisions of your business associate agreements to make sure they meet all HIPAA regulations.
4. Incident Response and Contingency Planning: Preparation for the Unforeseen
In the ever-changing world of healthcare, being ready for anything may happen at any time. Audits for HIPAA compliance evaluate the incident response and backup plans in place at your company. This crucial component necessitates a systematic strategy that includes post-event data and service restoration in addition to issue detection and containment. An organized incident response strategy guarantees that your company can successfully handle the challenges posed by cyberattacks, data breaches, and natural catastrophes. During audits, regulators evaluate the efficacy of your incident response strategy. They assess how well your company can identify security issues and take swift action. They also carefully examine your backup and recovery plans to make sure you have strong backups and procedures in place. It is essential to test these ideas using drills and simulations regularly.
5. Continuous Compliance Monitoring: Sustaining the Compliance Momentum
Attaining compliance requires constant effort rather than a one-time effort. After a successful audit, the journey continues as an ongoing process of observation and improvement. Regulators stress the need for ongoing compliance monitoring to make sure your company is able to keep up with the rapidly evolving healthcare technology and data security concerns. Monitoring continuous compliance entails regular evaluation of your policies, processes, and security measures. It necessitates taking a proactive stance, keeping abreast of recent regulatory developments, and adjusting your procedures appropriately. Self-evaluations and internal audits on a regular basis are crucial parts of this monitoring procedure. They provide you with information on the compliance state of your company, enabling you to spot problem areas and act quickly to address them.
Conclusion
Healthcare HIPAA compliance audits need a complete strategy that includes thorough risk analysis, careful documentation, efficient vendor management, strong incident response preparation, and ongoing compliance monitoring. Respecting HIPAA's requirements is more than just following the law; it's a commitment to patients' confidence and trust, making sure that their private information is safe and secure in the complicated world of healthcare.