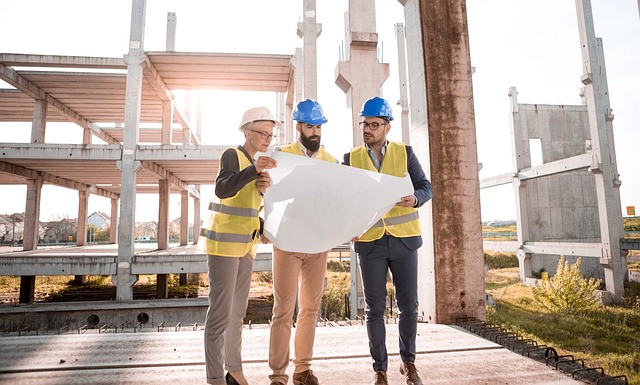 The construction industry is no stranger to innovation. Over the years, technological advancements have significantly transformed the way we build structures. From the advent of power tools to the integration of computer-aided design (CAD) software, construction has evolved to become more efficient and precise. In recent times, there has been a surge in the development of cutting-edge tools that promise to further redefine construction efficiency. In this blog post, you will be able to explore five innovative tools that are making waves in the construction industry.
Drones for Site Surveys and Inspections
Drones have rapidly become indispensable tools in the construction industry. These unmanned aerial vehicles (UAVs) are equipped with cameras and sensors that can capture high-resolution images and data from various angles. Drones are particularly useful for conducting site surveys and inspections. They can quickly and safely assess the condition of a construction site, identify potential hazards, and monitor progress, even in areas that were previously harder to get a clear inspection of.
One of the key advantages of using drones for construction is the ability to reduce the need for manual labor and the associated risks. Instead of sending workers to climb scaffolds or access hard-to-reach areas, drones can fly over the site and provide a comprehensive view. This not only improves efficiency but also enhances safety on the construction site. Moreover, the data collected by drones can be integrated into construction management software, allowing for better planning and decision-making.
Building Information Modeling (BIM)
Building Information Modeling, or BIM, is a sophisticated digital tool that has revolutionized the way construction projects are planned and executed. BIM is a 3D modeling and visualization technology that allows architects, engineers, and construction teams to create a detailed virtual representation of a building before construction begins. This virtual model includes information about the structure's components, materials, and systems.
BIM offers several advantages, including improved collaboration among project stakeholders, enhanced accuracy in project planning, and reduced construction errors that used to be difficult to manage. By using BIM, construction professionals can detect potential clashes or conflicts in the design phase, minimizing costly revisions during construction. Additionally, BIM can help optimize the use of resources, leading to significant cost savings. Its ability to streamline project management and coordination is reshaping the construction industry.
Augmented Reality (AR) Glasses
Augmented Reality (AR) glasses are finding their way into the construction field, enhancing worker productivity and safety. These smart glasses overlay digital information and virtual objects onto the real-world environment, providing workers with real-time data and instructions that used to take countless paper schematics to deal with. In construction, AR glasses can be used for tasks such as blueprint visualization, on-site measurements, and project progress tracking.
One notable application of AR glasses is in the operation of heavy machinery, such as overhead cranes. Operators wearing AR glasses can have vital information, such as load weight, safety guidelines, and real-time diagnostics, displayed in their field of vision. This not only improves the efficiency of crane operations but also enhances safety by ensuring that operators have the information they need at all times.
3D Printing for Construction
While 3D printing technology has been around for some time, it is now making significant inroads into the construction industry. 3D printing allows for the creation of large-scale building components, such as walls and structural elements, in a highly efficient and cost-effective manner. This technology has the potential to revolutionize the construction of affordable housing and reduce construction waste.
In the context of construction efficiency, 3D printing can dramatically reduce construction time. Traditional methods for producing building components can be time-consuming and labor-intensive. With 3D printing, intricate structures can be fabricated with precision, leading to faster project completion, which is always great for the bottom line. Additionally, 3D printing can be used to create customized and complex architectural designs that were previously challenging to achieve.
Robotics and Automation
The integration of robotics and automation in construction is another game-changer. Robots can perform various tasks on construction sites, from bricklaying to concrete pouring. These machines are equipped with advanced sensors and algorithms that allow them to work with precision and consistency, ultimately leading to improved construction efficiency.
One area where robotics is particularly impactful is in the operation of heavy machinery like the overhead crane. Automated crane systems can efficiently lift and transport heavy loads, reducing the risk of accidents and human error, and these systems can also be programmed to work collaboratively with other machines and equipment, further streamlining construction processes.
Conclusion
The construction industry is undergoing a remarkable transformation through the adoption of innovative tools and technologies. Drones, BIM, AR glasses, 3D printing, and robotics are redefining construction efficiency by improving safety, reducing costs, and enhancing precision. As these tools continue to evolve and become more accessible, construction professionals can expect to see even greater improvements in project outcomes. Whether it's streamlining site surveys, optimizing crane operations, or 3D printing building components, these innovations are poised to shape the future of construction for the better. Embracing these technologies can help construction companies stay competitive and meet the growing demands of the industry.