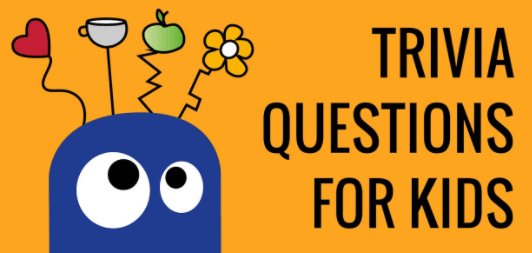 Engaging kids in trivia games is a fantastic way to boost their general knowledge, encourage critical thinking, and make learning fun. Here are 20 super fun trivia games for kids that are both educational and entertaining:
Trivia Pursuit for Kids: Based on the classic game Trivial Pursuit, this version is specially designed for kids. It features a wide range of questions in different categories, challenging their knowledge on various subjects.
Brainiacs: Brainiacs is a trivia game that covers a broad range of topics, from history and geography to science and pop culture. Kids can play individually or in teams to test their knowledge and strategy skills.
Kids Jeopardy: Modeled after the popular TV show, Kids Jeopardy is an interactive trivia game that allows kids to answer questions in the form of a question. It's a fun way to learn new facts and practice quick thinking.
Who Wants to Be a Millionaire Kids Edition: Based on the iconic TV show, this game asks multiple-choice questions of increasing difficulty. Kids can use lifelines, just like in the show, to help them answer questions.
Scavenger Hunt Trivia: Combine trivia questions with a scavenger hunt for a dynamic and active learning experience. Kids can search for items or clues that correspond to the questions, promoting both knowledge and physical activity.
Flash Card Challenge: Create flashcards with trivia questions on one side and answers on the other. Kids can take turns quizzing each other or use them as a study tool.
Geography Bee: Test kids' knowledge of world geography with a geography bee. You can provide questions related to countries, capitals, famous landmarks, and more. Award points for correct answers and make it a friendly competition.
Animal Trivia: If your kids love animals, organize an animal trivia game. Ask questions about different species, their habitats, behaviors, and more. You can even use pictures or videos to make it more engaging.
History Mystery: Create a history trivia game where kids have to guess the historical figure, event, or time period based on clues. This game is an excellent way to pique their interest in history.
Movie and TV Show Trivia: Kids often enjoy discussing their favorite movies and TV shows. Organize a trivia game that covers popular kid-friendly films and series. Questions can range from plot details to character names and famous quotes.
Funny Trivia Questions: Test kids' knowledge of the natural world with questions about animals, plants, space, and more. It's a great way to foster their curiosity and love for science. Funny trivia questions and answers website has over 10000 trivia questions with answers.
Math Mania Trivia: Turn math into an exciting game by challenging kids with math trivia questions. You can ask about mathematical concepts, equations, or even math history.
Literary Lovers Trivia: For young bookworms, host a literary trivia game. Questions can revolve around classic children's literature, famous authors, and beloved characters.
Music Maestros: If kids have an interest in music, organize a music trivia game. Ask questions about famous songs, artists, and musical instruments.
Art and Creativity Trivia: Test kids' knowledge of art, famous paintings, and artistic techniques with this creative trivia game.
Sports Spectacular: Organize a sports trivia game to challenge kids' knowledge of various sports, famous athletes, and sporting events.
Space Exploration Trivia: Fuel their interest in the cosmos with space exploration trivia. Ask questions about planets, astronauts, and celestial phenomena.
Famous Scientists: Test their knowledge of notable scientists and their groundbreaking discoveries with this science-focused trivia game.
Disney Movie Trivia: Kids can showcase their love for Disney by answering questions about Disney movies, characters, and songs.
Superhero Showdown: If they're fans of superheroes, have a superhero-themed trivia game. Questions can center around popular superheroes, their powers, and comic book facts.
To make these trivia games even more enjoyable, you can introduce rewards, such as small prizes, extra playtime, or the chance to be the trivia master in the next game. The key is to make learning a fun and interactive experience for kids, and these games do just that.