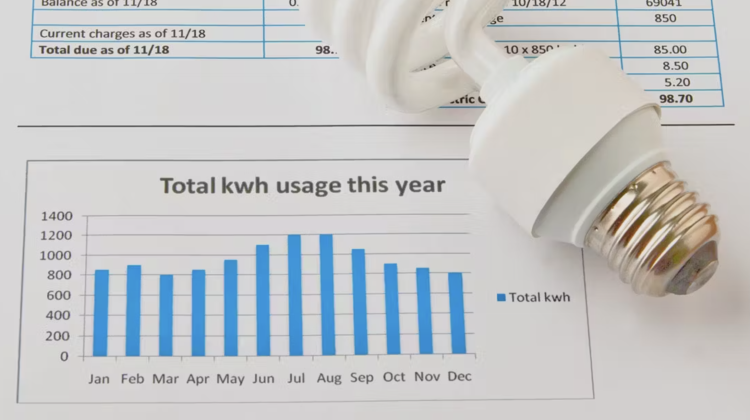 As the sun's rays intensify and temperatures soar, households across the globe brace themselves for a common annual phenomenon: high summer energy bills. While the allure of sunny days and outdoor activities is undeniable, the spike in energy consumption during the summer months can often lead to financial concerns. In this article, we delve into the reasons behind the surge in Summer Energy Bills, offering insights into how understanding these factors can help individuals manage their energy usage more effectively.
Weather-Driven Demand
One of the primary culprits behind the surge in summer energy bills is the increased demand for cooling solutions. Air conditioning systems, the cornerstone of indoor comfort during sweltering heatwaves, operate more frequently and at higher capacities to maintain desired temperatures. As the mercury rises, people tend to set their thermostats lower to counteract the heat, resulting in longer periods of air conditioning usage. The continuous operation of these energy-intensive appliances inevitably leads to elevated energy consumption, thereby contributing significantly to the rise in summer energy bills.
Home Architecture and Insulation
The architectural design and insulation of a home play a pivotal role in dictating energy consumption during the summer months. Poorly insulated homes allow the external heat to infiltrate indoor spaces, causing air conditioning systems to work harder to maintain cool temperatures. Conversely, well-insulated homes can effectively prevent heat transfer, reducing the strain on cooling systems. The energy efficiency of windows, doors, and roofing materials also factors into the equation. Homeowners may overlook these aspects, but their influence on energy bills cannot be overstated.
Phantom Energy Drain
Unbeknownst to many, various electronic devices continue to consume energy even when seemingly turned off. This phenomenon, known as phantom energy drain or standby power, can significantly contribute to higher energy bills. Devices such as televisions, chargers, gaming consoles, and kitchen appliances are often left plugged in, drawing power in standby mode. While each individual device might consume only a small amount of energy, the cumulative effect can be substantial over time. By unplugging or using power strips to disconnect devices when not in use, homeowners can prevent this unnecessary drain on their energy resources.
Increased Appliance Usage
Summer often brings changes to daily routines, with more time spent indoors due to vacations, school breaks, or remote work arrangements. This altered schedule can lead to increased usage of appliances such as washing machines, dishwashers, and ovens. Additionally, outdoor activities like barbecues and pool parties might involve additional energy consumption. While these activities are enjoyable, their collective impact on energy bills should not be underestimated. Being mindful of appliance usage and considering energy-efficient alternatives can help mitigate this surge in consumption.
Landscaping and Outdoor Energy Use
The allure of well-maintained outdoor spaces drives many homeowners to invest in landscaping and outdoor lighting. While these elements enhance curb appeal and provide outdoor enjoyment, they can also contribute to higher energy bills. Garden irrigation systems, decorative fountains, and extensive outdoor lighting setups all require energy to operate. Homeowners can explore alternatives such as drought-resistant plants, smart irrigation systems, and LED outdoor lighting to strike a balance between aesthetics and energy efficiency.
Mitigation Strategies
Understanding the factors that drive up summer energy bills enables individuals to adopt strategies to manage their energy consumption effectively. Implementing a few simple steps can lead to substantial savings:
Thermostat Management: Set the thermostat at a slightly higher temperature and use fans to circulate air, reducing the load on the air conditioner.

Regular Maintenance: Keep air conditioning systems and appliances well-maintained to ensure they operate efficiently.

Smart Technology: Invest in smart thermostats, energy-efficient appliances, and power strips to monitor and control energy usage.

Weatherproofing: Seal gaps, insulate homes, and install energy-efficient windows and doors to prevent heat transfer.

Outdoor Efficiency: Opt for energy-efficient outdoor lighting and consider native plants that require less water for landscaping.

Conclusion
While the allure of summer is undeniable, the associated spike in energy bills need not be an inevitability. By understanding the driving factors behind these bills and implementing effective strategies to mitigate energy consumption, individuals can enjoy a comfortable indoor environment without breaking the bank. From managing thermostat settings to adopting energy-efficient appliances, every small step counts toward a more sustainable and cost-effective summer energy consumption pattern.