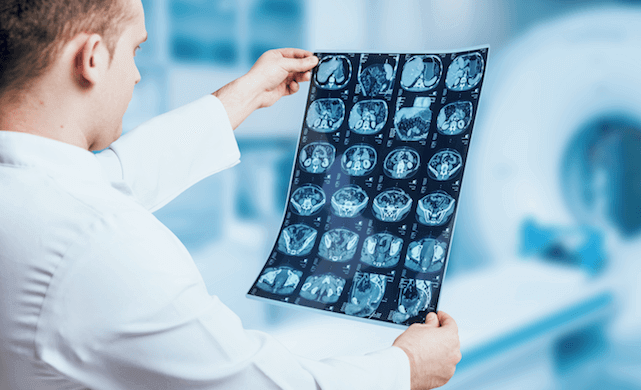 Introduction
What Is a Radiologist? Radiologists are an integral part of the healthcare system, but many people are not entirely sure what they do. This article will provide a comprehensive overview of what a radiologist is, their role in healthcare, the training required, and answer frequently asked questions to shed light on this vital medical profession.
What Is a Radiologist?
A radiologist is a medical doctor who specializes in diagnosing and treating diseases and injuries through medical imaging techniques. These professionals play a crucial role in the healthcare system by interpreting various imaging modalities to provide insights into a patient's condition. Radiologists work closely with other healthcare providers to guide patient care and treatment decisions. Read more at https://tribunenewspaper.com/
The Role of a Radiologist
What Is a Radiologist? Radiologists are responsible for a range of important duties, including:
Interpreting Medical Images: Radiologists review and interpret medical images, such as X-rays, CT scans, MRIs, ultrasounds, and more. They use their expertise to identify abnormalities, diseases, or injuries.
Diagnosing and Reporting: After analyzing the images, radiologists create detailed reports that are sent to the referring physician. These reports provide an accurate diagnosis or help guide further diagnostic and treatment steps.
Interventional Procedures: Some radiologists are trained in interventional radiology, where they perform minimally invasive procedures, such as biopsies, angiography, and catheter-based treatments, guided by imaging technology.
Collaboration: Radiologists work closely with other healthcare providers, including primary care physicians, surgeons, and specialists, to ensure patients receive the most appropriate care.
Quality Assurance: Radiologists are responsible for maintaining the quality of imaging equipment and ensuring that imaging procedures are safe and effective.
Becoming a Radiologist
What Is a Radiologist? Becoming a radiologist is a lengthy and demanding process, which includes the following steps:
Undergraduate Degree (4 years): Aspiring radiologists typically complete a bachelor's degree in a science-related field, with a strong emphasis on pre-medical coursework.
Medical School (4 years): After completing a bachelor's degree, individuals must attend medical school to obtain a Doctor of Medicine (M.D.) or Doctor of Osteopathy (D.O.) degree.
Internship and Residency (5-6 years): Radiologists undergo a residency program focused on diagnostic radiology. This period includes hands-on training in various imaging techniques.
Fellowship (1-2 years, optional): Some radiologists pursue further specialization through fellowship programs, such as interventional radiology, pediatric radiology, or neuroradiology.
Board Certification: To practice as a radiologist, individuals must become board-certified by passing examinations administered by the American Board of Radiology (ABR) or the American Osteopathic Board of Radiology (AOBR). Read also https://consolidatearticles.com/
Frequently Asked Questions (FAQs)
Let's address some common questions about What Is a Radiologist:
1. What's the difference between a radiologist and a radiologic technologist? A radiologist is a medical doctor who interprets images and provides diagnoses, while a radiologic technologist is responsible for operating imaging equipment and assisting with patient procedures.
2. Do radiologists interact directly with patients? Radiologists primarily interact with other healthcare providers, but they may also meet with patients in certain interventional radiology procedures or to discuss imaging results.
3. Can radiologists work in various specialties? Yes, radiologists can choose to specialize in areas such as neuroradiology, musculoskeletal radiology, breast imaging, or pediatric radiology.
Read also https://informativemagazines.com/
4. How do I find a qualified radiologist for my medical imaging needs? Radiologists are typically chosen by your referring physician or healthcare provider. They will select a radiologist with expertise in the specific type of imaging needed.
5. Is it possible to consult with a radiologist directly? In most cases, patients do not consult with radiologists directly. However, they can request a copy of their imaging reports from their healthcare provider for personal review.
In summary, radiologists are essential members of the healthcare team who specialize in diagnosing and treating diseases and injuries through medical imaging. Their expertise and precision in interpreting imaging modalities are invaluable in providing accurate diagnoses and guiding patient care. If you have questions or concerns about your medical imaging, it's essential to consult with your healthcare provider, who can ensure you receive the most appropriate care and interpretation from a qualified radiologist.