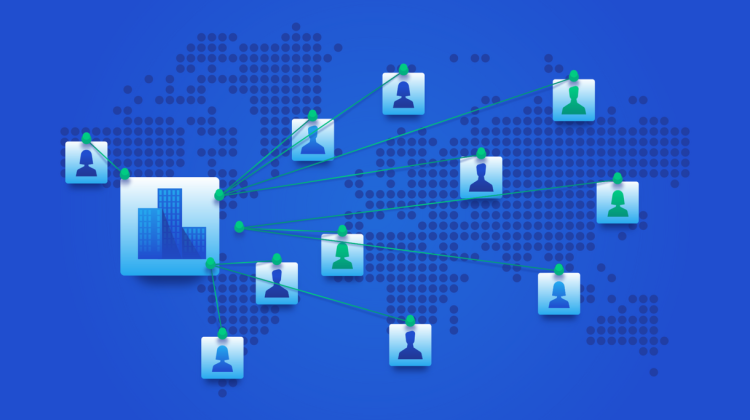 Following the COVID-19 pandemic, the global venture capital landscape has undergone significant change. While the pandemic created economic challenges and uncertainty, it also created an ideal environment for innovative startups and emerging technologies. In this blog post, we will look at the changing venture capital landscape and the new investment opportunities that have emerged in the post-pandemic world. In addition, we will briefly discuss how private equity firms can assist venture capitalists in navigating this landscape.
Venture Capital's Resilience
During the pandemic, the venture capital industry proved to be remarkably resilient. Despite initial fears that funding would dry up, venture capitalists adjusted to the new normal and continued to invest in promising startups. As a result, not only did the venture capital ecosystem survive, but it thrived.
Emerging Investment Prospects in the Post-Pandemic Era
For venture capitalists, the post-pandemic world presents unique investment opportunities. Here are a few areas that have shown exceptional promise:
1. Health-Care Technology and Telemedicine:
The pandemic has increased the use of telemedicine and digital health solutions. From telehealth platforms to remote patient monitoring devices, venture capital is pouring into startups that are revolutionizing healthcare delivery.
2. Edtech and Distance Learning:
The education technology sector has grown dramatically as a result of the shift to remote learning. Startups focused on online learning platforms, virtual classrooms, and personalized education tools are attracting a lot of attention.
3. Online Marketplaces and E-commerce:
The pandemic altered consumer behavior, resulting in an increase in online shopping. Venture capitalists are looking for startups that provide innovative e-commerce solutions, such as delivery logistics and online marketplaces.
4. Information Security:
The pandemic's increased reliance on digital infrastructure increased the demand for robust cybersecurity solutions. Startups specializing in cybersecurity, data protection, and threat detection have received significant funding.
5. Environmental Sustainability and Clean Energy:
Concerns about the environment have grown in importance, driving investment in startups focused on sustainability, renewable energy, and green technologies.
6. Biotechnology and Life Sciences:
The pandemic highlighted the significance of biotechnology and life sciences in addressing global health issues. Venture capital is pouring into companies developing vaccines, diagnostics, and novel therapies.
7. Tools for Remote Work and Productivity:
Startups that provide productivity tools, collaboration platforms, and remote work solutions have benefited from the shift to remote work.
8. Financial Technology and Digital Payments:
The fintech industry is evolving, with startups challenging traditional banking and payment systems. Significant investments are being made in digital payments, blockchain, and fintech innovation.
9. Machine Learning and Artificial Intelligence:
AI and machine learning are becoming increasingly important in a variety of industries. Startups that use these technologies to improve automation, data analytics, and decision-making are being fueled by venture capital.
10. Aerospace and Space Exploration:
Commercial space exploration is gaining traction, and new companies are springing up to capitalize on this burgeoning industry. Venture capitalists are funding projects in space technology, satellite deployment, and space tourism.
11. Mental Health and Well-Being:
The pandemic has brought to light the significance of mental health and well-being. Startups offering mental health apps, virtual therapy platforms, and wellness solutions are receiving venture capital.
12. Resilience of the Supply Chain:
Disruptions in global supply chains caused by the pandemic have highlighted the importance of supply chain resilience. Supply chain optimization, logistics, and inventory management startups are gaining traction.
Private Equity Firms' Role in Assisting Venture Capitalists
Private equity firms such as Valesco Industries play an important but unnoticed role in the venture capital ecosystem, providing valuable assistance while remaining anonymous. These companies help in a variety of ways:
Private equity firms can provide venture capitalists with strategic guidance, industry expertise, and access to a vast network of connections, assisting them in identifying, evaluating, and nurturing promising startups in emerging post-pandemic sectors.
This advice can help you make investment decisions and navigate the complexities of emerging markets. Private equity firms frequently have in-depth knowledge of market dynamics and can provide insights that improve the investment process.
Conclusion
The post-pandemic world has reshaped the venture capital landscape, opening up new opportunities for innovative startups and forward-thinking investors. Venture capitalists are embracing emerging sectors such as healthtech, edtech, sustainability, and others as the global economy adjusts to the new normal. These industries not only address current challenges, but also lay the groundwork for a more resilient and technologically driven future.
While venture capitalists actively seek out and invest in startups in these sectors, private equity firms support and advise them behind the scenes. Private equity firms, with their wealth of industry knowledge and extensive networks, can assist venture capitalists in navigating the complexities of emerging markets and identifying the most promising investment opportunities.
Collaboration with https://valescoind.com/ can be a strategic advantage for venture capitalists as they continue to explore the vast landscape of post-pandemic investment opportunities, allowing them to make informed decisions, nurture startups to success, and contribute to the global economy's innovation and growth.