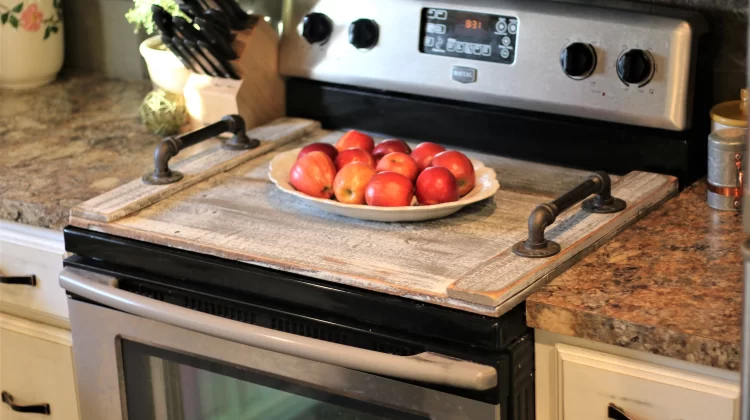 The heart of any kitchen is undoubtedly the stove, where culinary magic unfolds. The stove's burners provide the foundation for preparing meals, but when not in use, they can leave an unattractive and sometimes cluttered appearance. Enter the stove top cover—a multifunctional accessory that not only adds a touch of elegance to your kitchen but also offers a range of practical benefits. In this article, we'll delve into the world of stove top covers, exploring their features, advantages, and the ways they enhance both aesthetics and functionality.
Understanding the Stove Top Cover
A stove top cover is a flat, often decorative panel designed to fit securely over the burners of a stove when they are not in use. These covers are available in various materials, including wood, glass, stainless steel, and composite materials, each with its unique style and benefits. The cover acts as a barrier, transforming the stove top into an additional workspace or a decorative surface, providing a range of advantages that go beyond mere aesthetics.
Key Features and Benefits
Aesthetic Enhancement: One of the primary reasons homeowners opt for a stove top cover is its ability to enhance the visual appeal of the kitchen. Stove top covers come in a myriad of styles, colors, and designs, allowing you to choose one that complements your kitchen decor. Whether you're aiming for a rustic farmhouse feel or a sleek modern look, there's a stove top cover to match your vision.
Additional Workspace: In smaller kitchens, counter space is often at a premium. Stove top covers provide a convenient extension of your countertop, creating an extra area for meal prep, chopping vegetables, or assembling ingredients. This feature is particularly valuable when you're working on multiple dishes simultaneously.
Protection from Spills: Cooking can sometimes result in spills and splatters that are challenging to clean off the stove top. A stove top cover acts as a protective barrier, preventing food, liquids, and grease from coming into direct contact with the burners. This not only keeps your stove clean but also saves you time on cleaning up after each cooking session.
Safety and Childproofing: Stove top covers can act as a safety measure, especially in households with young children or curious pets. By placing the cover over the burners, you reduce the risk of accidental burns or injuries caused by hot surfaces.
Customization: Stove top covers can be customized to fit your specific stove model and burner arrangement. Some covers even feature built-in handles or knobs for easy lifting and removal.
Temperature Control: For those who enjoy hosting dinner parties or gatherings, a stove top cover can also serve as an additional serving area. If you're keeping dishes warm, the cover can act as a barrier to retain heat, allowing you to present your culinary creations at the ideal temperature.
Choosing the Right Stove Top Cover
When selecting a stove top cover, consider the following factors:
Material: Choose a material that aligns with your kitchen's aesthetics and your functional needs. Wood adds warmth, glass adds modernity, and stainless steel exudes a contemporary feel.
Size and Fit: Measure your stove's dimensions and burner arrangement to ensure a proper fit. Many covers are available in standard sizes, but accuracy is crucial for a seamless fit.
Style and Design: Consider the overall design and theme of your kitchen. A well-chosen stove top cover should complement the existing decor and add to the overall ambiance.
Conclusion
In the ever-evolving world of kitchen design, the stove top cover stands out as a versatile and stylish accessory. Beyond its aesthetic appeal, it offers practical benefits that range from additional workspace to protection from spills and safety for your family. With a wide range of materials, designs, and customization options available, the stove top cover empowers you to transform your kitchen's appearance and functionality, making it a must-have addition for any modern culinary space.